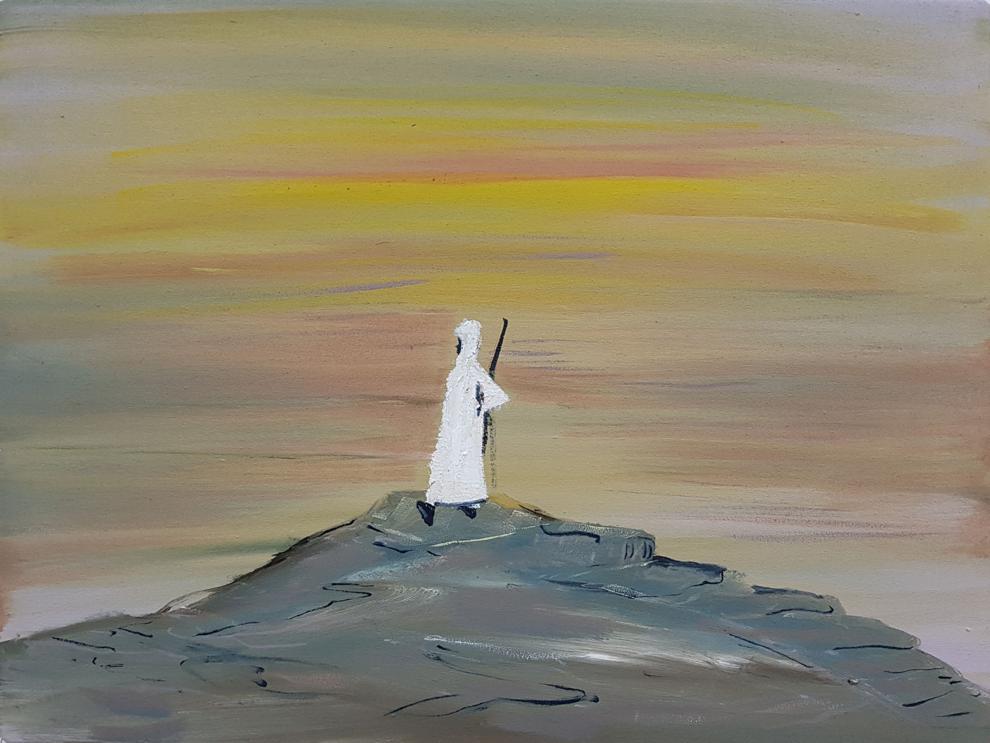 The Middle East's (and arguably the world's) three dominating monotheistic religions have a lot more in common than one might think.
That's the belief of Right Rev. Paul-Gordon Chandler, the Bishop Diocesan of the Episcopal Church in Wyoming, and the driving force behind his nonprofit's latest traveling art exhibit, "ABRAHAM: Out of One, Many," coming to Laramie April 9.
Chandler is the founding president of CARAVAN, an international nonprofit/NGO affiliated with the Episcopal Church that he formed in 2009 while living in Cairo, Egypt. The idea was to bridge the gap between the Middle East and the West through art exhibits focusing on common cultural and/or religious themes.
"What we do every year is we curate a number of exhibitions that have, as their purpose, enabled us to see 'the other' with new and fresh eyes," said Chandler, curator for the show.
For this particular exhibit, he and his team wanted to highlight the commonalities among the three dominant monotheistic religions that trace their heritage back to the prophet Abraham: Judaism, Islam and Christianity. By looking at Abraham's life story – as told through scriptures from all three faiths – Chandler believed they could find lessons about living harmoniously today.
It all started a few years ago, he said, during the rise of anti-Semitism and anti-Muslim sentiment in the U.S.
"We thought, 'Let's focus on what we have in common, and out of that see what we can learn,'" Chandler said. "How to look more kindly at one another. We looked at the story of Abraham and saw these five themes that are adaptable themes about welcoming the stranger and embracing the other – and they just happened to come out of a figure who's revered."
The next step was finding artists who could bring these themes to life through painting. CARAVAN chose Middle Eastern (the region where all three Abrahamic religions began) contemporary artists Qais Al Sindy of Iraq, Sinan Hussein of Iraq and Shai Azoulay of Israel from the Christian, Muslim and Jewish faith traditions, respectively. Each artist created paintings that focus on specific themes from Abraham's life that can guide our world today.
Chandler was surprised how many artists were wary of participating due to the Israeli-Palestinian conflict – the creators were afraid to be associated with anything related to the Jewish faith because it might look like they were favoring one side of the political conflict – but the resulting three artists were willing to accept any potential backlash, he said.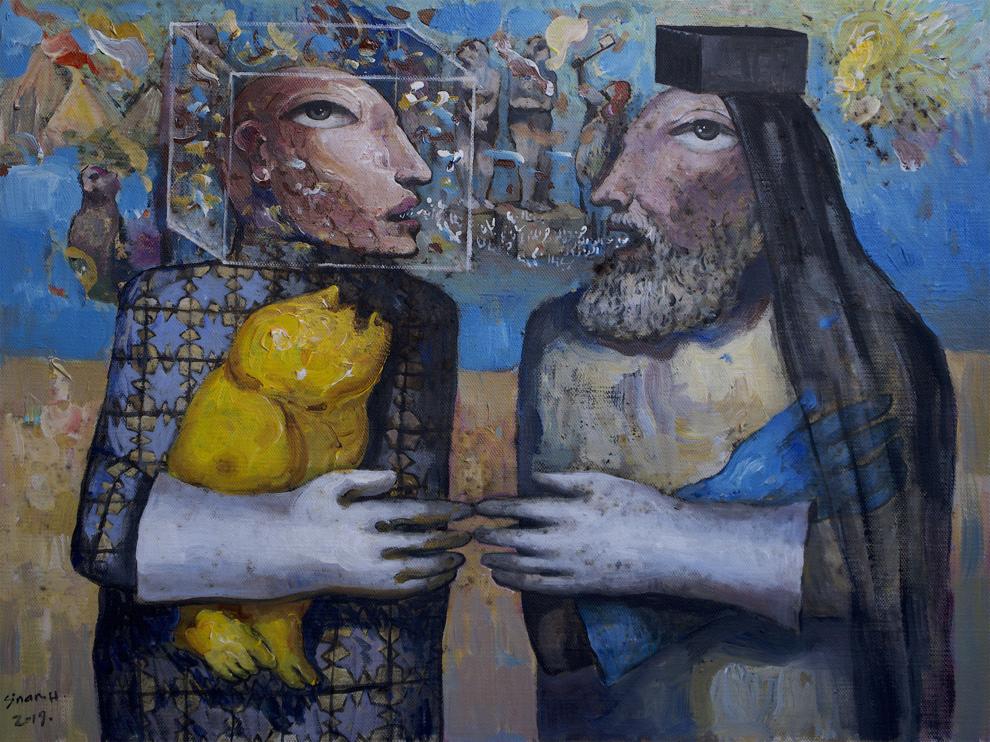 The finished products debuted at St. Paul's Within the Walls, the first Protestant church ever built in Rome, in May 2019. The exhibit opening was attended by several Vatican officials, Muslim World League representatives and a number of noted rabbis, Chandler said.
It then traveled to Paris and Edinburgh (where it was part of the world's largest art festival, Edinburgh Festival Fringe), before beginning its extensive U.S. tour, which was postponed due to the COVID-19 pandemic.
Chandler said the biggest difference between the European leg of the traveling exhibit and the American leg is Europe has large churches that attract a great deal of visitors from various backgrounds. It's harder to attract American audiences to American churches, but it was important to Chandler that the art wasn't just shown in galleries.
"Even though these are artists that are very well known, we want to take it beyond the art circles," Chandler said. "We look for sacred spaces to exhibit."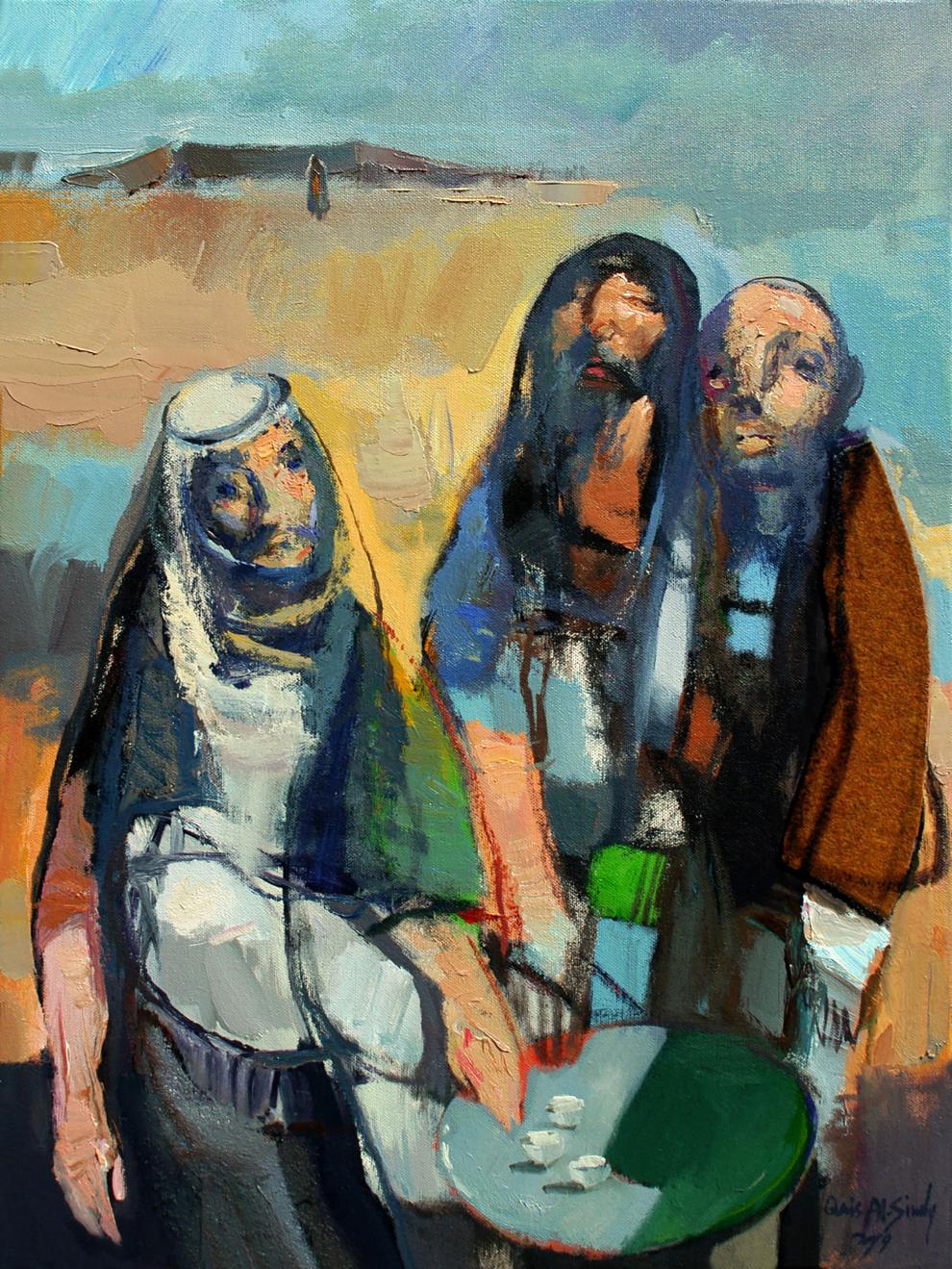 Now that the tour is back on track, so is its supplemental programming. The Wyoming leg – which started March 20 at The Art Gallery of Western Wyoming Community College in Rock Springs and ends May 28 in Lander at the Fremont Country Pioneer Museum – includes the following free events at St. Matthew's Cathedral in Laramie: a talk titled "Living Under Abraham's Tent" with Chandler at 6:30 p.m. April 10; a book reading followed by a Q&A with "Cowboys and East Indians" author Nina McConigley at 6 p.m. April 16; and a concert titled "Sufi Songs of Love" at 6 p.m. April 23, with acclaimed Sufi musician and educator Amir Vahab.
Although he finds these additional programs invaluable, Chandler said it's important to enjoy them in conjunction with the exhibit itself because of the power of original artwork.
"One of the reasons we find the arts are so effective is obviously there is something transcendent about art – it speaks to that deeper level like words often can't," he said. "But, more importantly, art approaches sensitive and challenging subjects indirectly, addressing it, but under the table, so those defensive walls don't go up. And we find one of the reasons it's effective, too, is that these exhibitions and associated programs bring people together who wouldn't normally come together."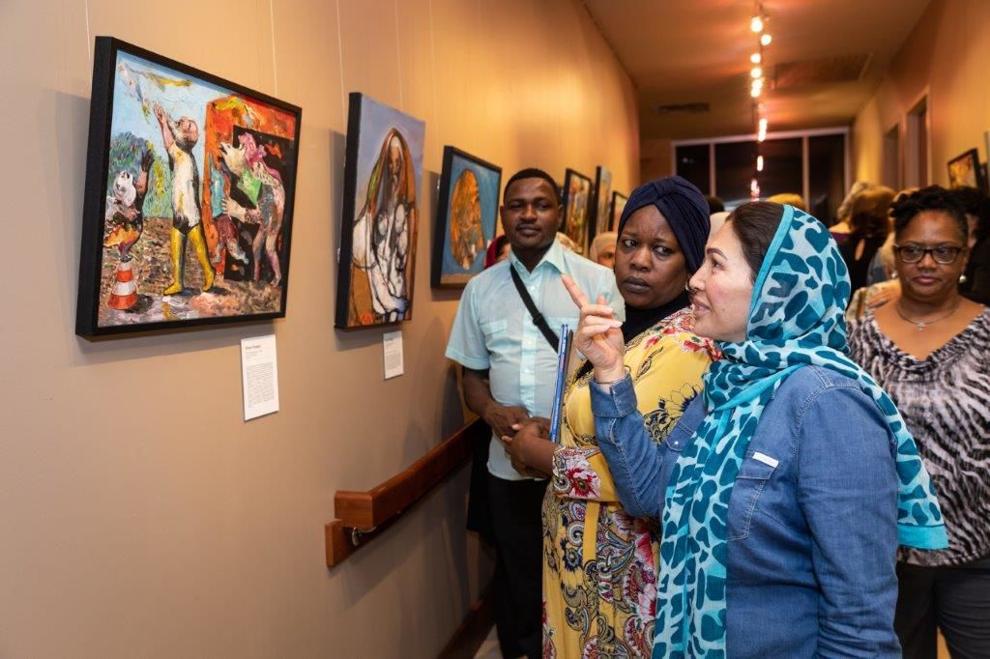 Joining these groups who otherwise rarely interact is particularly important in Wyoming, Chandler added, because of the lack of diversity.
"I think in a state like Wyoming, it's exceptionally important because we have few opportunities to engage with 'the other,'" he said. "And largely everyone's … world views are shaped by experiences, so an exhibit like this seeks to give people an experience of 'the other' and let that experience begin to change their perceptions."