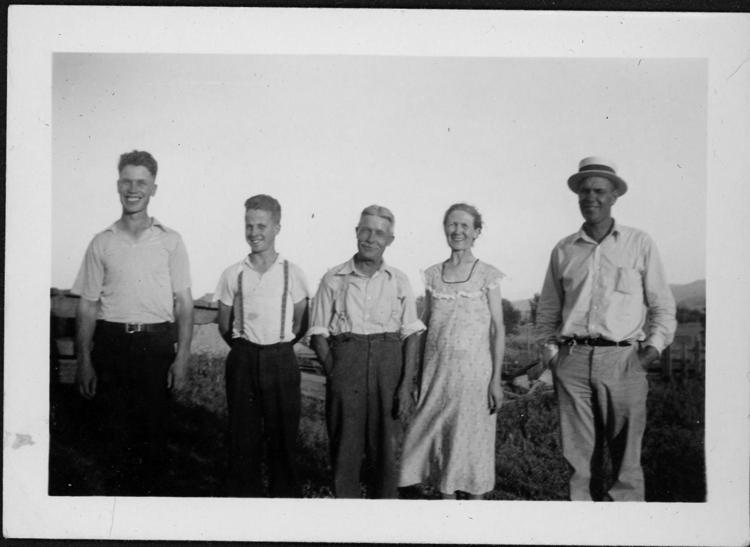 It all began in a cemetery.
About 10 years ago, Kevin Callahan was vacationing in Italy with his family when he visited the World War II Sicily-Rome American Cemetery and Memorial. Walking among the graves, he, his wife and three sons came upon two men buried side by side.
"I was really struck by it," Callahan said by phone from his home of Rowayton, Connecticut. "As I had been at Normandy, with the incredible beauty of the grounds and amazing memorials and mosaics that tell the story of the battles … and then (thought) 'Wow, they must be brothers,' and learned that the U.S. had this policy of trying to bury brothers side by side."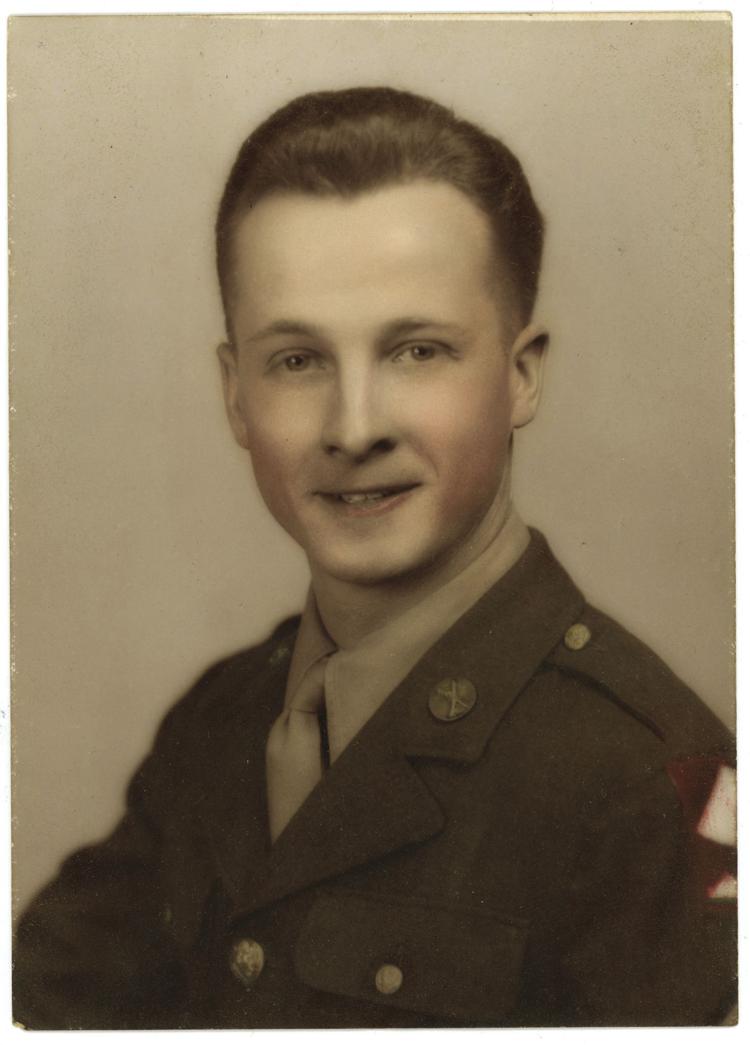 As a father of three boys, the idea of brothers resting together for eternity really hit home for Callahan. So in that moment, he decided to visit all the WWII cemeteries. Upon arriving, he inquired if there were any brothers buried next to each other, and whenever there were, he'd take a photo of the gravesite and add their names to a long list to research.
Two names on that list were George A. Sundahl and John C. "Clifford" Sundahl of Opheim, Montana, brothers and Purple Heart recipients who were laid to rest at Lorraine American Cemetery in Saint-Avold, France. Callahan contacted their nephew, Cheyenne attorney John Sundahl, during his research.
The WWII history fan's endeavor turned into a book named after a statue of two brothers at the Sicily-Rome American Cemetery: "Brothers in Arms," and the Sundahl brothers' story is on page 291.
"The most amazing thing was getting to meet these families," Callahan said of his research for the book. "I'm no historian, but certainly a history buff, and even to me, reading all these books about the war can seem like ancient history. But when you meet these families, to them it's like the war happened yesterday … in the case of John, I ended up interviewing a number of living siblings, and I was surprised at the number of brothers who had children, and some of them never even knew their fathers, passed away at 2, 3 years old."
Finding these family members wasn't easy, however.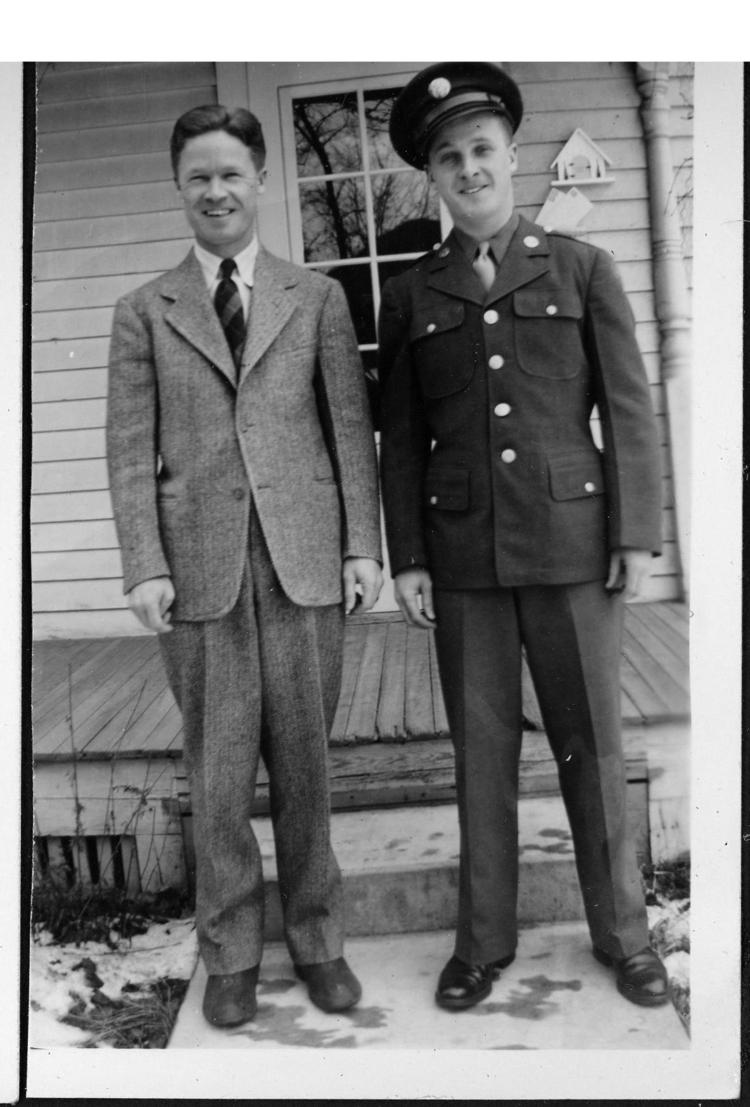 Callahan said he could usually find a descendant's name using the soldiers' names and death dates via online resources and generally available census information, and from there, he built a family tree of sorts for every set of brothers.
Getting in touch with surviving relatives was the more challenging part, particularly because U.S. Census records are kept private for 72 years, so 1940 was the last set of records he had access to.
"You could usually find them in the 1940 census, but then connecting the dots to present day was a bit more challenging," he said. "Online obituaries were really helpful ... because usually they list the surviving family members and where they live, so we could use online phone directories."
Callahan's list included 280 sets of brothers, and he tried to contact almost everybody, but was only successful with about a quarter of them. There are about 72 sets of brothers profiled in the book, which features everyone he was able to track down and then interview someone about.
Callahan realized fairly quickly from sitting down with Sundahl in Cheyenne that the man knew so little about his uncles because it was too difficult for his father, Clarence Sundahl, to speak about them.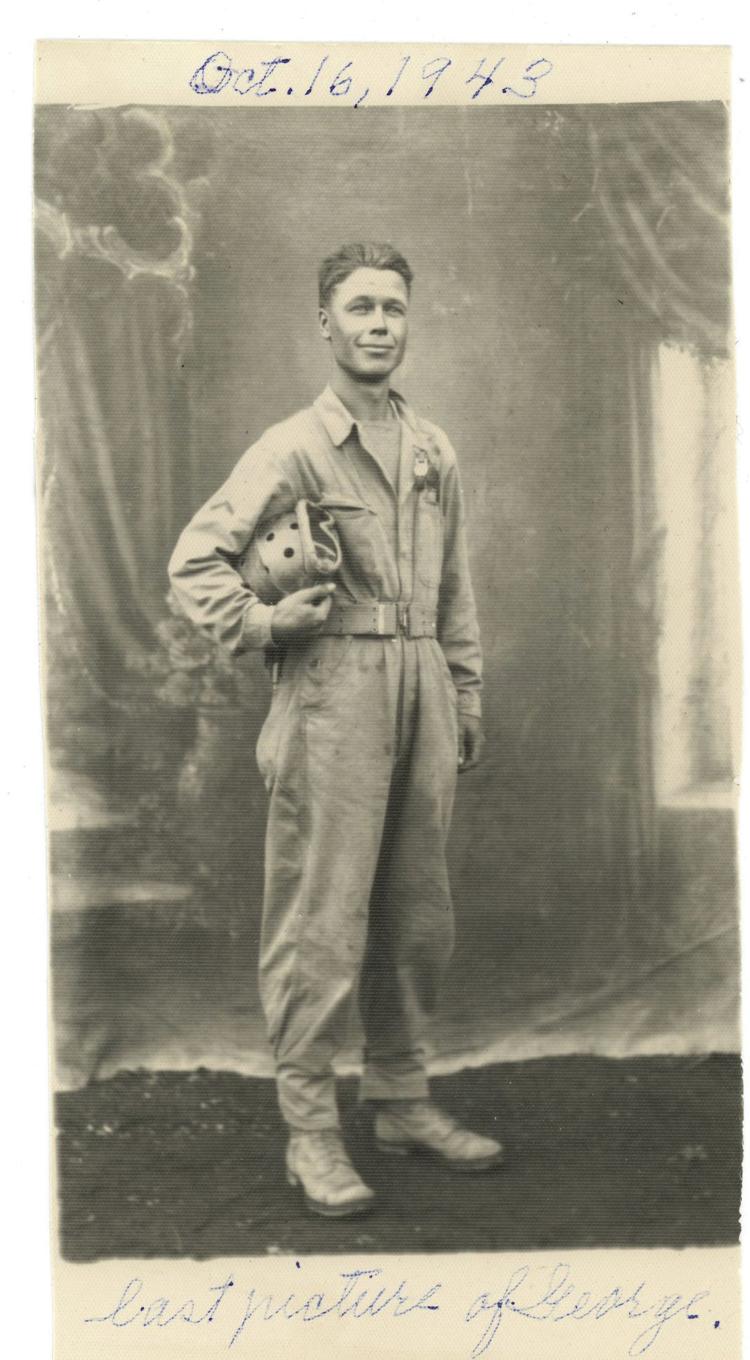 "I spoke with lots of nieces and nephews, and those conversations were always interesting, as it was with John, because one sort of theme of the book is that for the WWII generation, no one really talked about it much," Callahan said. "But over the years, they (kids with parents of that generation) would get a sense of what that loss meant to their parents or the family. I think that was the case for John, as well … his dad was the sole surviving brother, and I think it's very hard on the children, and that's probably one reason why some people didn't respond to my calls. It's a painful chapter."
Because these in-person meetings (which all took place pre-pandemic) centered around such a sensitive topic, Callahan adopted the practice of breaking the ice through imagery. He'd ask to see old family photos and then scan some of them for his records. As family members presented photos, they'd start to open up and tell the story of their loved one.
Then, Callahn would start with basic questions about where the family was from and what they did for a living, and those facts and figures put the rest of the story in context. After learning the basic family history, he'd dive into the hard question: how did these losses impact the family?
"It's raw – this isn't history to a lot of these families, it's very personal to them," he said. "Hearing history through people who experienced it, and how different each story really is. That's what I was hoping to do with the book. You go through these cemeteries, and it's thousands of these white burial markers, but there is a story behind every one of them. To hear and eventually tell those stories, even I was amazed."