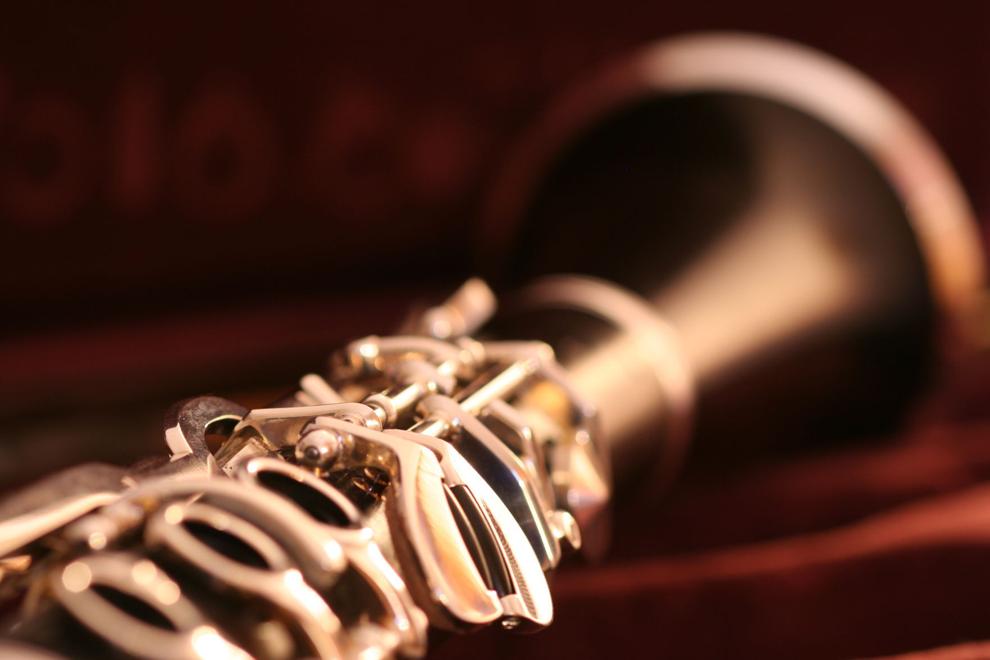 Audiences at the next Cheyenne Symphony Orchestra performance will be completely immersed in art, both of the visual and musical variety.
During "Capricious Classics" on Saturday, Feb. 27, images of original artwork by Laramie County School District 1 students will be projected onto the bandshell while the musicians play Jessie Montgomery's "Starburst."
As part of a more than 20-year-old partnership between LCSD1 and CSO, students listen to a piece included in the repertoire for an upcoming concert, and then their art teacher asks them to create an original piece in reaction to what they heard. The Art in Music program gives students an opportunity to understand the intersection between various artistic mediums, and CSO Music Director William Intriligator looks forward to pairing Montgomery's dynamic composition with the artwork.
"It's full of energy – a nonstop, very exciting piece," he said. "And Art in Music is a judged art show, with professional artists who come in and judge and give awards and encouragement to young artists, and every year, their art is so amazing. We always pick one piece a season we're going to do for the art kids, and it's ranged from 'West Side Story' to Beethoven, and then, this year, it's nice to have a living composer, especially a young African American woman composer at that."
Montgomery has had a notable career as not only a composer, but a violinist, producer and educator, and Intriligator was particularly drawn to her "Starburst" piece because it was written for an all-star group of young Black and Latino musicians whose careers were about to take off – thus the title.
The concert will also feature Franz Krommer's Concerto for Two Clarinets, featuring CSO principal clarinet Kellan Toohey and Anton Rist, principal clarinet of the Metropolitan Opera Orchestra.
Toohey approached Intriligator a few months ago after preparing an arrangement of the concerto with Rist for another orchestra on the Front Range. When that partnership fell through, he said his friend from the Met Opera Orchestra would be interested in playing it at a CSO concert. Intriligator had never heard the piece, but he was especially intrigued to hear a musician from such a top-tier orchestra would be interested in playing with CSO.
"In the classical musical world, the Met Opera Orchestra is considered one of the great orchestras of the world," Intriligator said. "It's pinnacle, and he's the principal clarinetist … (and) this piece, I'd never heard it, and it's delightful. It's kind of like Mozart in a way – a fun classical piece with two clarinets dovetailing each other, playing really fast, up high, down low, just a really creative, lovely piece, so I'm excited to feature both of them."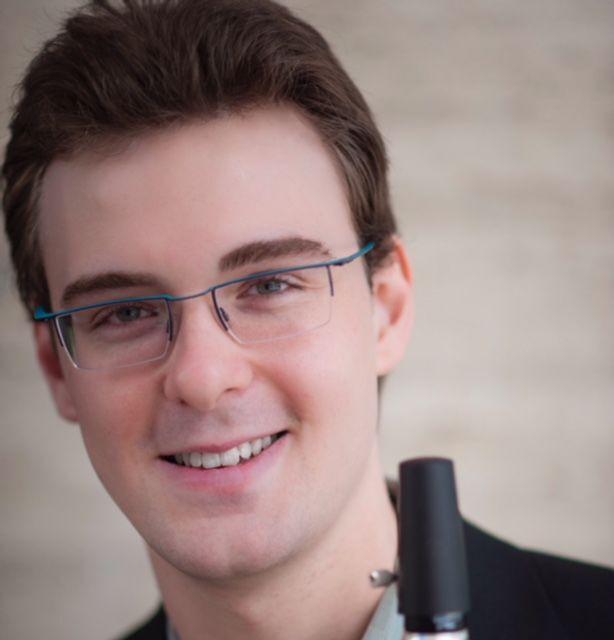 Although Krommer is a lesser-known composer, in his research on the piece, Intriligator realized Krommer definitely had an influence on early composers and might have been an "inspiration" for them.
"Capricious Classics" will end with a performance of Mozart's Symphony No. 40, one of Intriligator's all-time favorites. He's conducted the work so many times, his marked-up sheet music (which serves as a sort of musical journal, referencing his developing thoughts on the piece over the last couple decades) is falling apart. The tattered edges caused the maestro to order a brand-new copy that was "unhindered" by his "youthful markings."
"This is just such an incredible piece," he said. "For the time it was written, it was unusually dramatic, perhaps reflecting some of the harder aspects of Mozart's life at this time. He wrote his last three symphonies all in a really quick time frame in the summer of 1788, not quite at the end of his life, but near, and nobody knows why he wrote these … it seems odd he would put effort into writing these three without some kind of monetary award for putting the time in, but I think he was honestly trying to test himself."
Intriligator considers Symphony No. 40 to be the black sheep of Mozart's final three because it's the most emotional. The beauty and grace of the work continues to move the music director all these years after first conducting it, and he said it's another example of how playing Mozart will make any orchestra better.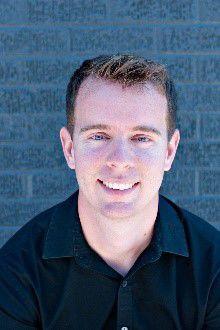 Although he's quite familiar with the piece, he's never conducted it with CSO, and Intriligator said that affects his approach to rehearsals.
"When I'm conducting something I've never done before, it does feel like I'm approaching it with a different perspective – like 'let me see what the orchestra is giving me and how that jives with how I've studied the piece,'" he said. "But when it's a piece I know really well, even though interpretations change over the years, in the first rehearsal, I'm very secure in my vision of it ,and I lay it out there and invite them to be where I am with this piece. I'd say I'm clearer with it, and maybe there's also a sort of familiarity with not just the music, but in my body, physically, with how I conduct it."