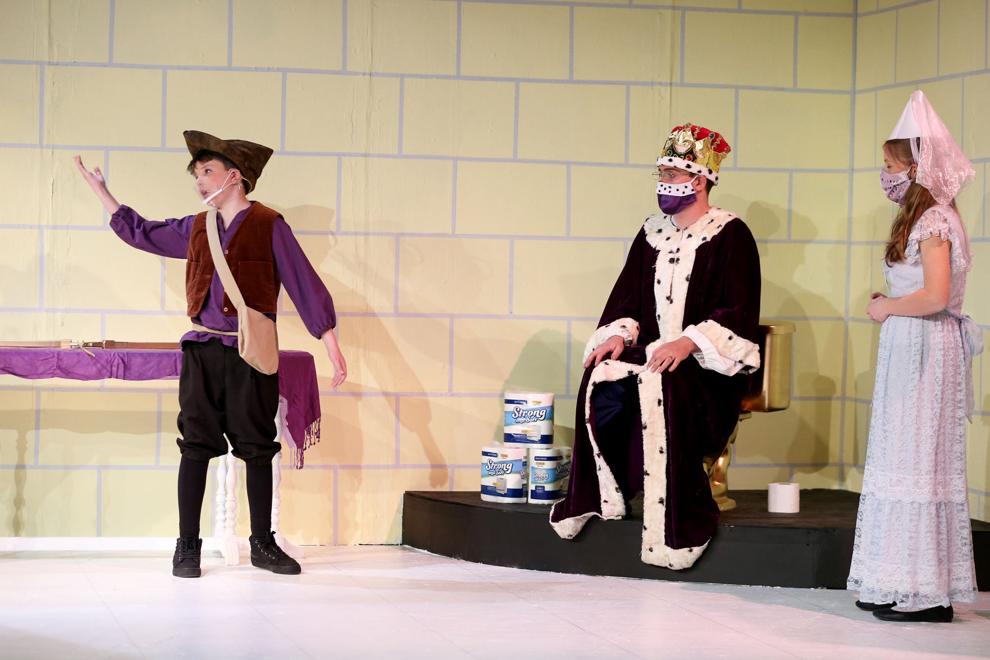 Children see the world differently. When in reality a little boy lost his father to war, the child might dream up a scenario in which his father died in battle with a dragon.
"The Brave Little Tailor" director Athena Sones believes this plotline from the latest Cheyenne Little Theatre Players production isn't about being out of touch with reality. It shows how children cope with challenges better than those older than them.
"What I think is really interesting about children in comparison to adults is children use imagination to help deal with real-life situations, and because they do that, I think they actually get through a lot of situations much better than adults," she said. "We (adults) don't allow ourselves to process the situations that we're going through."
This play, adapted from the Brothers Grimm's fairy tale of the same name, switches between reality and fantasy – and the CLTP version is set during the COVID-19 pandemic.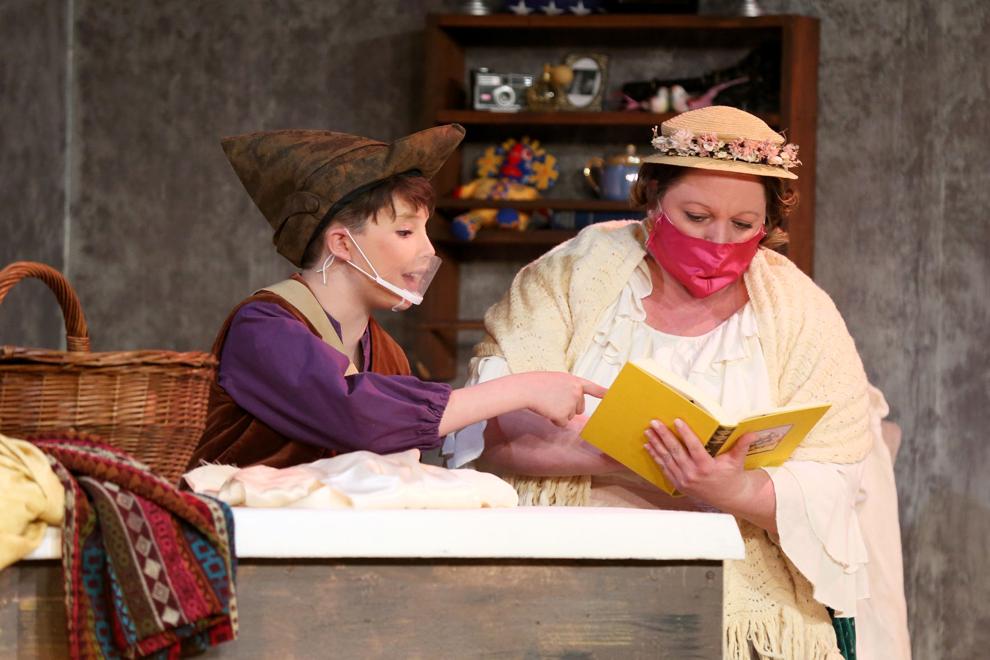 The story follows a young tailor who's grown up thinking he's "less than" because he's small. But after he kills seven flies in one blow, he gains the confidence he's always lacked and sets off to make a fortune. The ensuing journey requires him to face two giants, a rhinoceros, a dragon and plenty of other challenges that push the limits of that confidence.
Sones wanted to direct this play and modernize it because she felt its message was particularly relevant in 2021.
"I feel a lot of us have become even more unconfident in these changing times," she said. "So, you'll see elements of real life peeking through in his imagination. He's been stuck in quarantine for a long time. COVID took a toll. And so he's imagining this whole scenario in quarantine. … We definitely wanted to acknowledge (the pandemic). It's been a huge part of everybody's year. But we also didn't want it to be extremely blatant."
Instead of making it a serious (or even depressing) focus of the show, the pandemic is somewhat of an afterthought due to the depths of creativity the main character's imagination takes audiences to. The idea, Sones added, was to offer a fun, lighthearted story with a much-needed message.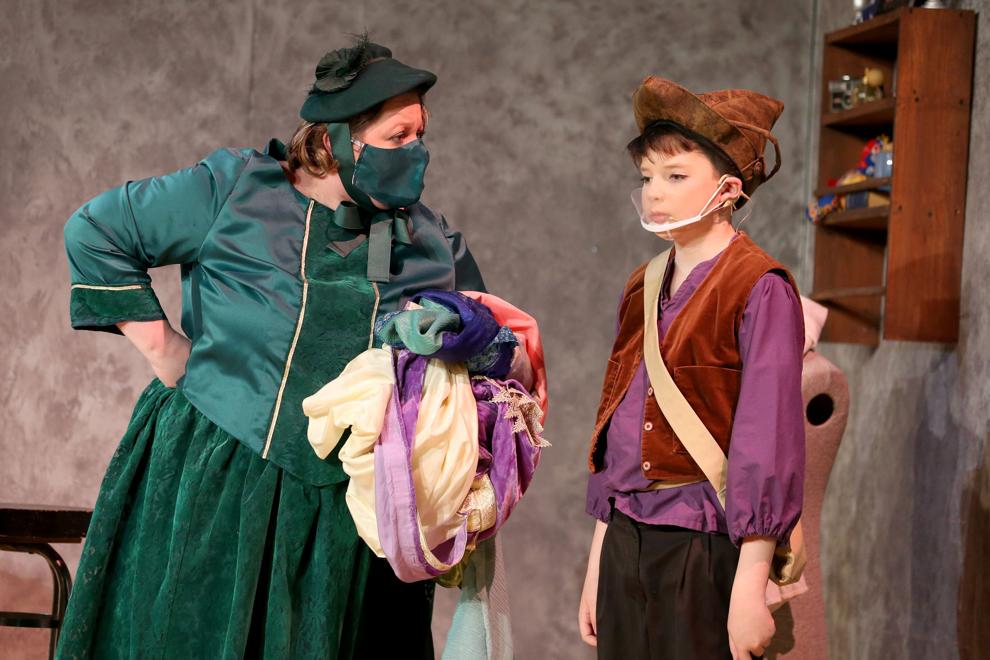 East High School student Emma Mayfield plays Ma, Baker's Wife and the Big Giant in the production, and she was particularly happy to get back to acting after a long, pandemic-induced break. The last show she was in was CLTP's "The Wind in the Willows," which the cast only got to perform once for a live audience before COVID-19 shut everything down.
Mayfield has been acting with CLTP since she was 5. The past 10 years have been filled with stints at Summer Stock, the Melodrama and, most recently, behind-the-scenes work in the show "The Complete Works of William Shakespeare (Abridged)," which her mom directed.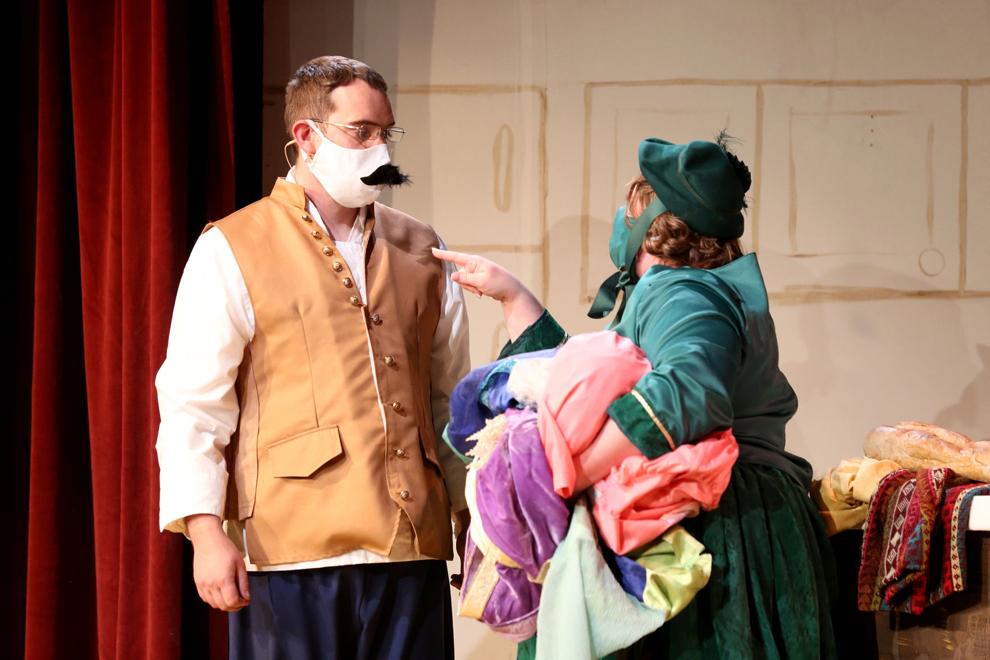 "I really wanted to get out there and just start acting – I came in and I wrote on my (audition paperwork) 'Just give me a part, and I will do it, even if I'm a bush,'" she said. "I just really like bringing a story to life. It's a chance to show what people can do with a story as classic as this."
The show is mentally, emotionally and physically exhausting for Mayfield, who has to switch between three characters, and at one point has only 15 seconds to change costumes. In some scenes, she's ranting at her baker husband, and in others she's fighting off other characters as the giant, but she wouldn't have it any other way.
She thrives off the challenge of stepping into the shoes of various personalities, and so does fellow cast member Achilles Hennessy, who plays Master Tailor, Baker, Giant and King.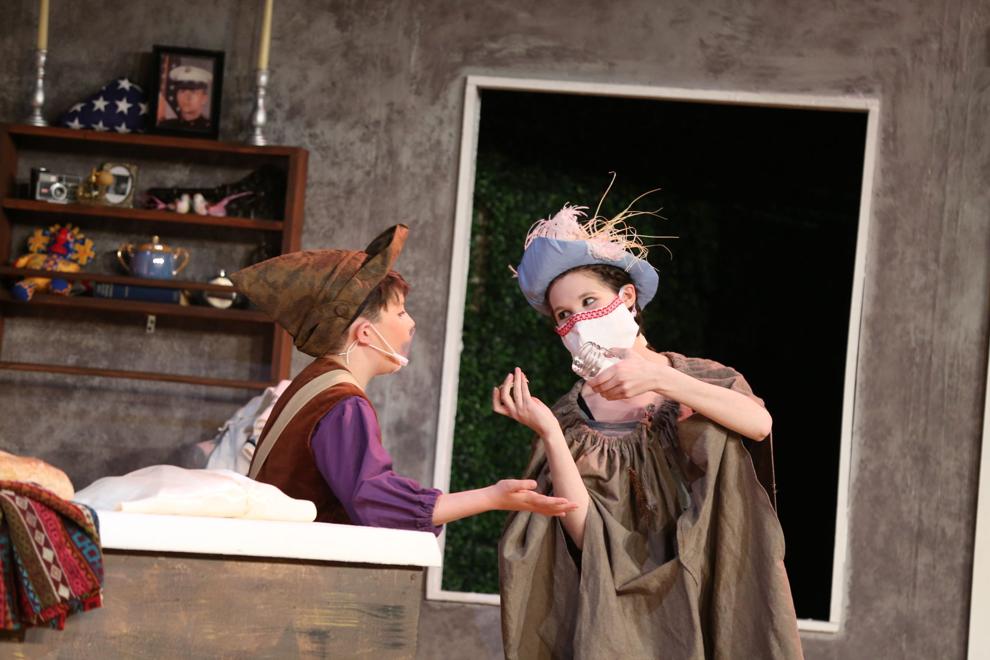 Hennessy attends Central High School, whose theater department was struggling to decide if plays could take place this year, so he's grateful to have the chance to perform. This is Hennessy's first production with CLTP, though he's acted in several high school and Mountain Youth Musicals shows previously, and he's excited to get in front of an audience of both new and familiar faces.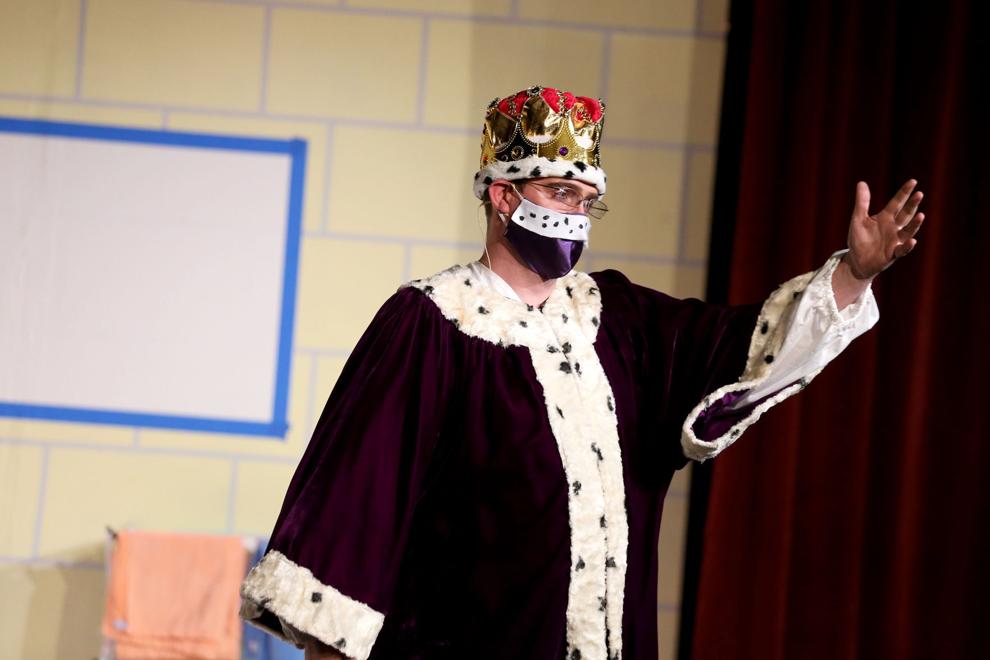 The biggest challenge for this show, Hennessy said, was developing a different voice for each of his characters. He's also used to playing a background chorus role when his main character isn't onstage, but in this one, he's in the spotlight often, and he doesn't have much time to get into character in between scenes.
The roles also couldn't be more different.
"I go from being the king who's supposed to be like a high-and-mighty royal to being a big, dumb giant and then straight back to king," Hennessy said. "Some of the mentality switches there can be a little hard."
But those challenges are only making him a better actor, he added, and he gets to do it while having fun getting to know his castmates – many of which he'd likely never meet otherwise (unless it was at a rival football game).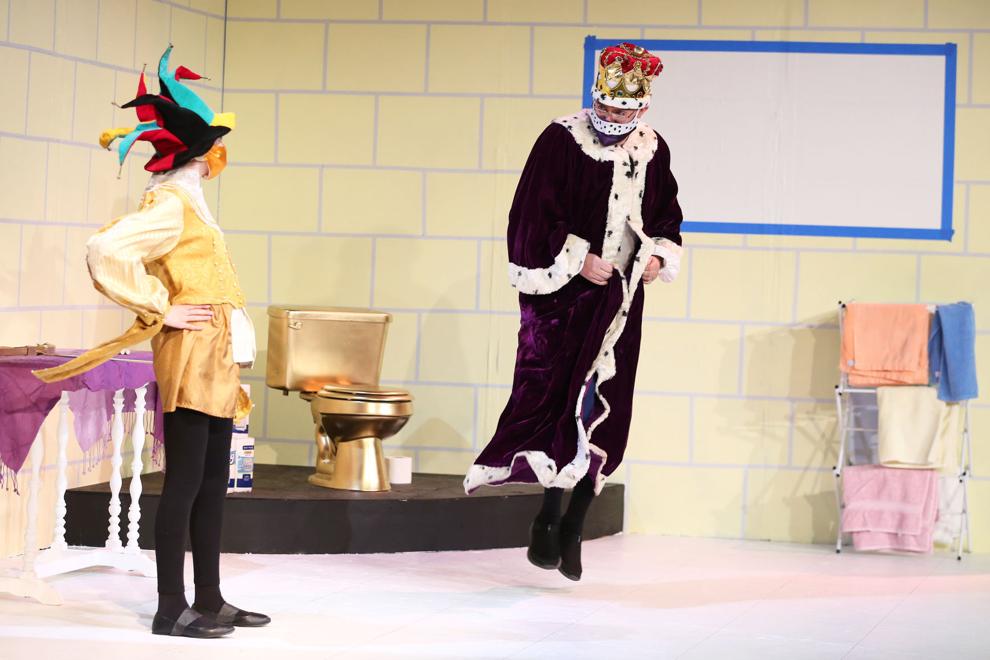 "At the high school that I go to, I am the mascot," he said. "So the ability to meet other kids from rival schools on a basis where it's not a competition is a very rewarding experience."
Mayfield agrees, and she's particularly thankful to get to hang out with fellow teens and blow off some steam during a stressful year.
"It's our coping mechanism to laugh," she said. "So if we can laugh our way through this, and we can create a happy, high-energy show, I think we can bring laughter. And laughter is the best medicine."