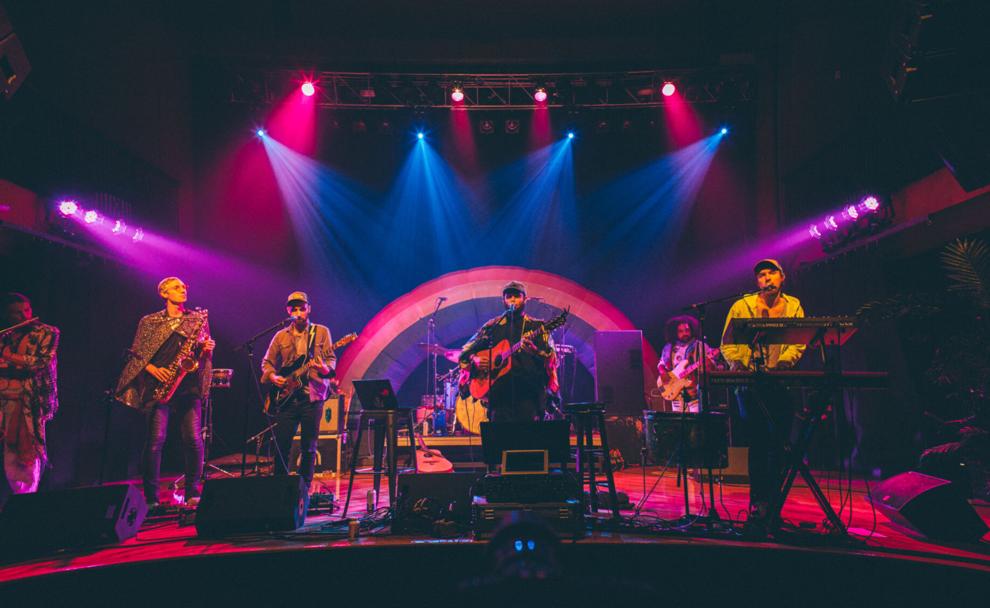 Joe Hertler's heart and his head were in two different places this past year.
As the frontman for Michigan-based funk/rock/jam band Joe Hertler & The Rainbow Seekers, he wanted nothing more than to get back on stage and perform in front of an in-person audience. But he also recognized the very real risks associated with in-person events, so he was hesitant when offered the chance to tour again a couple months ago.
"I was pretty against it," Hertler admitted. "I was like, 'Maybe we should wait a little bit,' but I think the benefit ultimately was to the spirit of the band and crew, who have been just really wanting to feel like that part of their lives is still pulsing."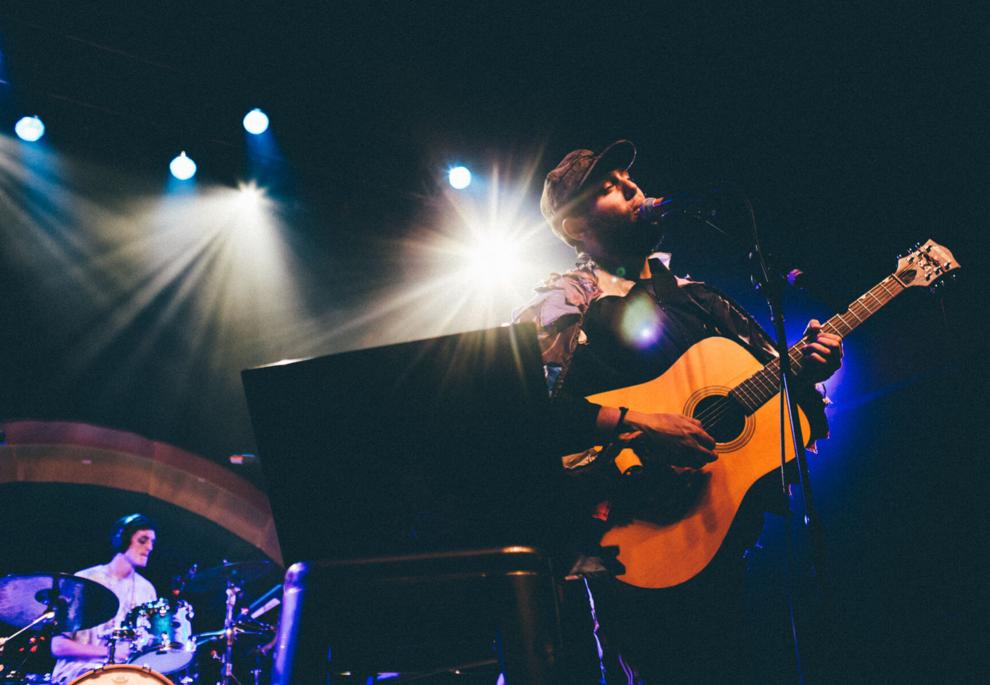 The group ultimately embarked on a "socially distanced tour" that started in Texas and headed east, criss-crossing through Southern states including Texas, Tennessee, Georgia and North Carolina (and now will perform Friday, May 28 at The Lincoln). Even though several of these areas loosened health precautions a long time ago, it was crucial to the band to implement its own protocols to put on the safest shows possible.
First off, Hertler said it took a while to get everyone fully vaccinated, but the band agreed not to hit the road until they'd all gotten their shots. They also openly encourage all their fans to do the same, especially those who plan to attend a live show.
On tour, temperatures were checked upon entry, the group hired triple the security it usually does, and everyone sat in "pod seating" that forbade audience members from leaving their own group to help enforce social distancing.
"We were pretty stringent," Hertler said.
"And there were really no issues at all, which is interesting because … we were getting messages from people being pissed off about (mask mandates), and then we'd also get messages from people on the opposite side being like, 'How can you guys even consider touring? That's so irresponsible.' And they have an argument there. But we just try to mitigate the risks as much as possible."
Throughout the first year of the pandemic, Hertler and his bandmates spent a great deal of time livestreaming performances, but he couldn't bring himself to get excited about them. Those virtual shows just weren't the same, and he said the band's music doesn't translate as well in that type of setting (as opposed to how well it works for electronic bands, he offered as an example).
When he wasn't performing in front of a webcam, Hertler was spending lock down in his home studio in Lansing, Michigan, working on new material. Keyboardist Micky Bracken and guitarist Bryan Hogon often came over to flesh out what he'd written that week, and the trio would work on production.
He's never had this much time to work on demos, so this creative process was a little different than previous albums, but Hertler's excited about this new groove-heavy music. He said the record is nearly done; they just need to find someone to produce it and perhaps re-record a few songs.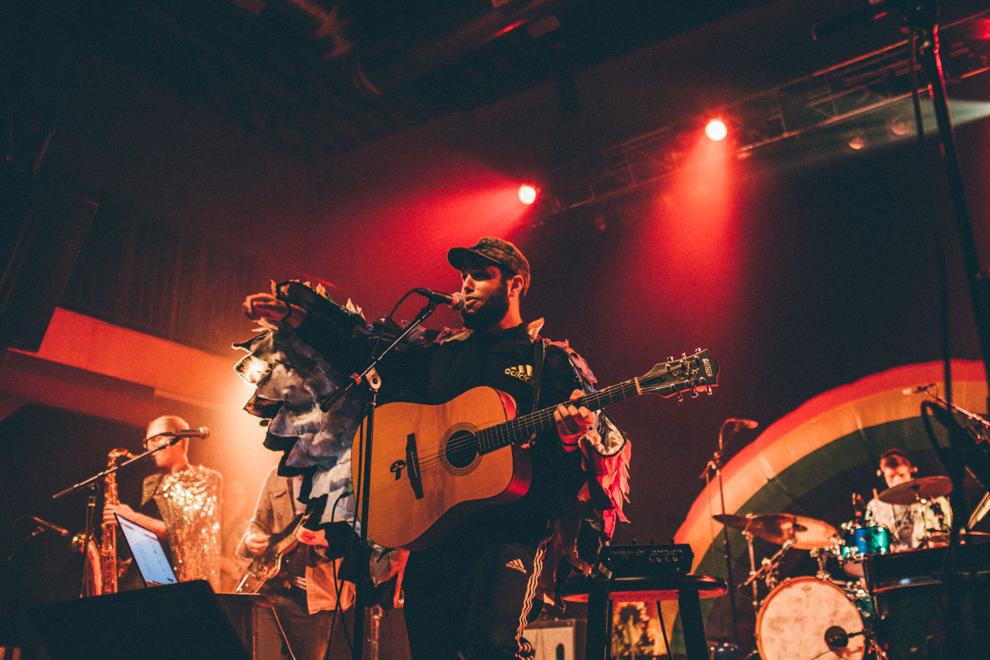 "It's very drum oriented – there's a lot of hip-hop grooves, a lot of one-chord jams," he said. "I really, really got into hip-hop-style drum production. I feel like I just sort of listened to hip-hop exclusively for the last year or two, but it was the grooves in the drums that I think they really were inspired by."
Joe Hertler & The Rainbow Seekers haven't played Cheyenne since 2019, so Hertler is excited to return to Wyoming – his second-favorite state after Michigan – and see some familiar faces in the fanbase the band has grown since debuting locally at Fridays in the Asher a few years ago.
"It's definitely a place I could someday consider living," he said of the Equality State. "We'll have a little time out there, too, so we'll probably go hiking and check out the area, as we typically do. And then also Wyoming's been supportive of us. It's a state most bands wouldn't travel to because they might not have a crowd there, but we're fortunate to have at least a couple hundred people that will buy a ticket and come up to our shows and are always really kind and enthusiastic and welcoming, so it's always a state that I super look forward to."