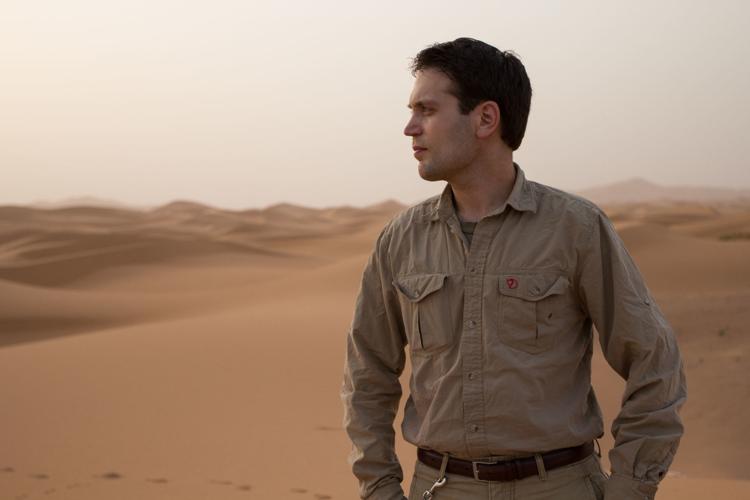 Like most kids, Nizar Ibrahim grew up loving animals – especially those from the Jurassic period.
His affinity for massive reptiles, however, was second to his passion for adventure.
"I also loved the idea of traveling to far-flung corners of the world," he said by phone. "I would read these books written by adventurers and explorers, and they'd talk about explorations to Mount Everest or the Amazon Rainforest. Paleontology really allowed me to combine my love for animals and travel around the world."
It's fair to say Ibrahim, now a postdoctoral scholar in vertebrate anatomy and paleontology at the University of Chicago and National Geographic emerging explorer, followed his passions into adulthood. The German/Moroccan paleontologist is well known in his field for discovering what appears to be the first truly semiaquatic dinosaur: Spinosaurus aegyptiacus (and in the Sahara Desert, of all places).
On Jan. 31, at Cheyenne Civic Center, Ibrahim will give a National Geographic Live talk titled "Spinosaurus: Lost Giant of the Cretaceous" to explain his findings.
"It's been a really interesting aspect of my life for the last few years," he said. "You know you usually have your day-to-day job, which in my case involves research and teaching, but the National Geographic Live series is a really important part of my professional life because it allows me to share the excitement and magic of science with people all around the country."
That excitement comes from a research trip that forever changed his life. In 2008, Ibrahim was scouring the deserts of North Africa to learn more about life during the Cretaceous period, an era between 145.5 and 65.5 million years ago, when this particular part of the Sahara (the Kem Kem region of Southeastern Morocco) was not a desert, but rather a large river system. That's where he found the first part of the Spinosaurus, what he refers to as the most enigmatic and bizarre dinosaur known to man.
But he technically wasn't the first person to discover this creature.
More than 100 years ago, a German paleontologist, Ernst Freiherr Stromer von Reichenbach, unearthed a few bones of this dinosaur in the Sahara Desert and recognized it as a particularly unique creature – a giant predator bigger than a Tyrannosaurus rex. He realized the environment where it lived was unlike any other ecosystem, extinct or existing, and brought the bones back to the state museum in Munich, where he worked.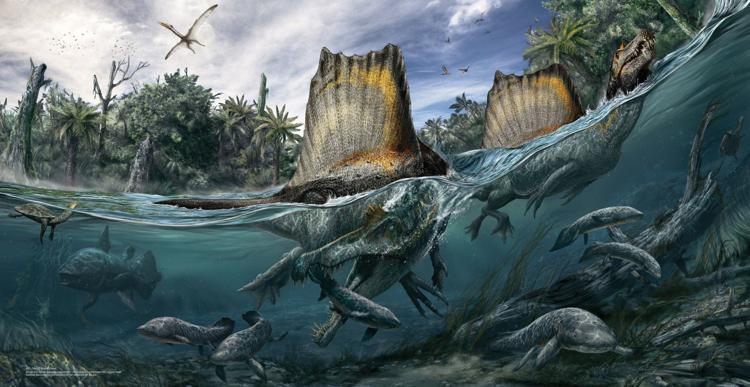 All of his findings, however, were lost to World War II in a bombing raid.
"Essentially, this dinosaur had been uncovered after a half a million years then was lost again, seemingly forever – extinct all over again, if you will," Ibrahim said. "Not only was this the largest predatory dinosaur ever found, most importantly it was extraordinary and did things other dinosaurs never did."
Ibrahim's rediscovering of the dinosaur wouldn't have happened if he played by the traditional paleontologist playbook. The history of dinosaurs and life on planet Earth is heavily biased, he said, because several areas of the world don't have the resources to unearth as many dinosaurs as the Western world does. That's what drew him to Africa – a continent where he could help discover aspects of a community's ancient heritage that they likely wouldn't have learned about otherwise.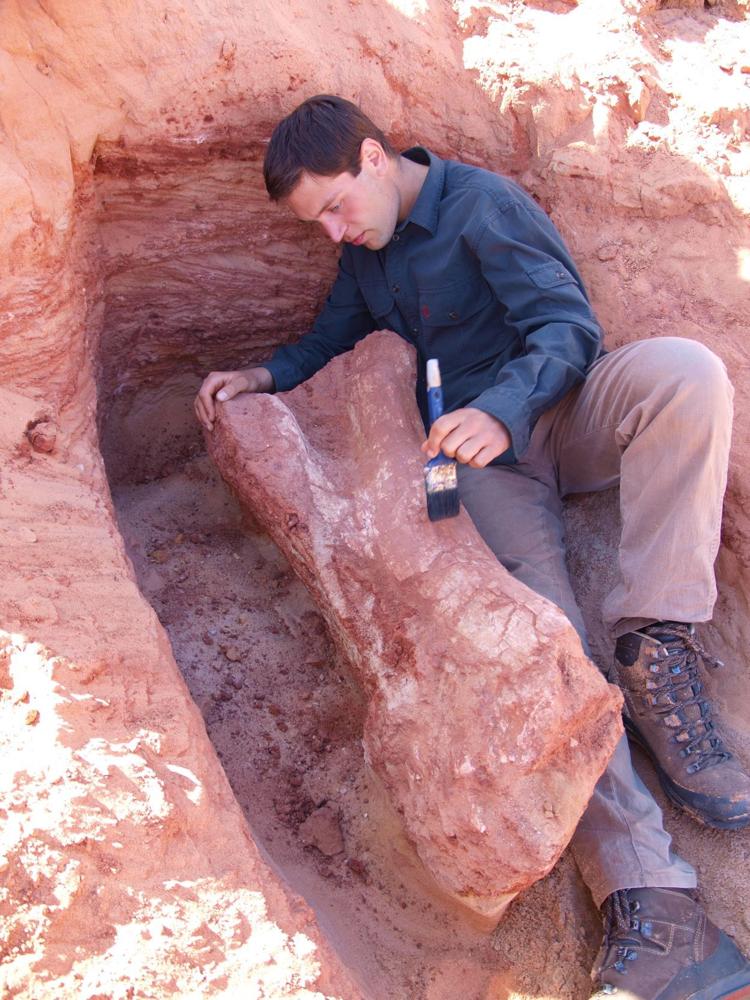 "The Sahara is an incredibly dry and inhospitable place, the ultimate desert. But when you go to the right places, you'll find things like giant fish scales and crocodile teeth, and you piece together this wonderful ancient world that existed millions of years ago," Ibrahim said. "I go there because it's an underexplored part of the world."
Ibrahim said he loves recounting the journey to find the Spinosaurus because it allows him to engage and interact with audiences everywhere from rural Oklahoma to urban New York. Every presentation starts with a detailed rundown of the discovery (which he noted includes impressive artist renderings of what this aquatic reptile must have looked like) and then the talk ends with a Q&A session with audience members.
He's often stumped by some of the questions he gets, especially those from a surprising source: the kids ask the best questions, he said, hands-down.
"Adults ask questions that are fairly predictable. They don't want to look silly," he said. "Kids, on the other hand, they really keep you on your toes because they'll ask you unexpected questions … sometimes I have to shrug my shoulders and say, 'I never thought about that!'"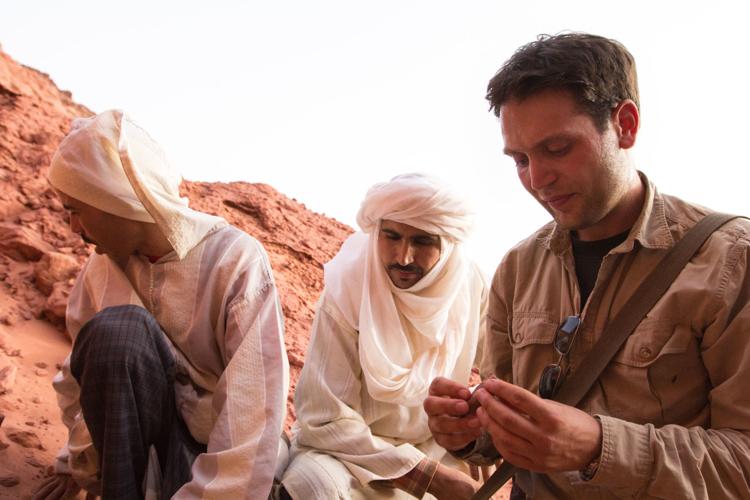 Ibrahim believes that on a basic level, all children are born scientists. The youngest members of society possess an innate curiosity about the world around them that doesn't always get nourished, but even for those who have lost this curiosity, he believes it's almost impossible to walk into a natural history museum and not be awed.
He loves paleontology because it makes him ponder humanity's fragile existence on this planet, Ibrahim said. And he loves teaching others about it so they can have a better understanding of how they came to be residents of this planet.
"I think with kids, in particular, you get some really immediate feedback," he said with a laugh. "You can see this sparkle in their eyes. … That's certainly rewarding. I think as a scientist, I'm also concerned in many ways that science is currently under attack, and I think it is very important for people to be scientifically literate. Ultimately, what I'm sharing is the tools and methods of science."