We've all done it. We've all given in to temptation of some kind throughout our lifetime – but especially these past eight months.
"Being in quarantine, you start getting ideas for when you can perform again, and when in quarantine, I think we've all discovered the seven deadly sins," said Reformation Dance Company founder and director Kathy Vreeland. "Gluttony, sloth – all those things we've felt at one time or another during this quarantine … so I thought it would be great to do a full-length ballet about things we've felt in excess when trapped at home."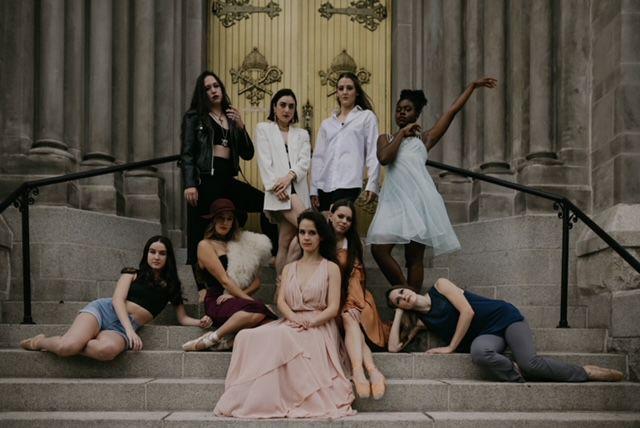 And thus RDC's "Seven Deadly Sins" was born, which will run for one night only Nov. 14 at The Lincoln (unless you'd like to travel to Northglenn, Colorado, Dec. 5 or 6). The production marks the company's first since February due to the COVID-19 pandemic, and Vreeland said she chose to partner with The Lincoln because it was an opportunity to facilitate the venue's first dance performance while supporting a local business.
Vreeland started choreographing the new piece in August after taking several months off from creating. Early in the pandemic, like most artists, she had no idea when she'd be able to show her work again, and she felt lost.
Vreeland was inspired by the small, socially distanced shows she saw companies in other regions putting on over the summer, so she asked her dancers if they wanted to give it a shot. The answer was a resounding yes. They'd been at home far too long, and they needed a creative outlet.
She felt the same.
"I'm nothing if I'm not creating," Vreeland said. "The thought of there being no dance or music or art is hard, and this whole period has been really difficult for the dancers."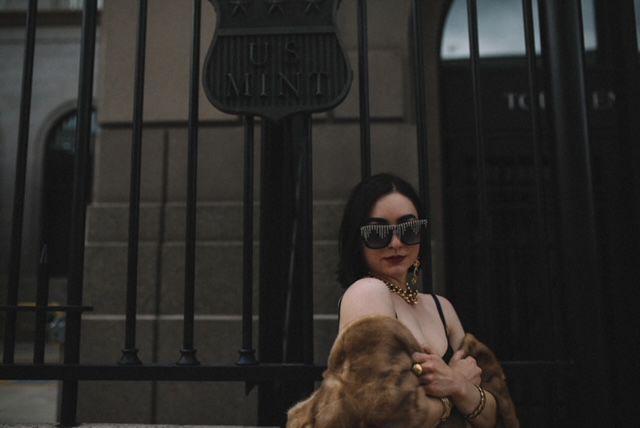 The majority of the current RDC dancers are Denver based other than a couple Cheyenne performers, so Vreeland was already in the process of permanently relocating the company to Colorado when she decided to put on the show. So, the company started masked, socially distanced rehearsals in Denver in August, which Vreeland said provided its own issues.
"Seven Deadly Sins" is quite an aerobic ballet, like most of Vreeland's work, so it's difficult for the dancers to get through the three- or four-hour rehearsals with a mask on. Only being able to see their fellow dancers' eyes is also difficult because, like actors, the dancers are telling a story through their movements, and it's hard to connect with each other and keep that narrative throughline going when they can't completely read each other's faces.
Vreeland said her biggest challenge as director is getting the word out about a show that some people might be afraid to attend.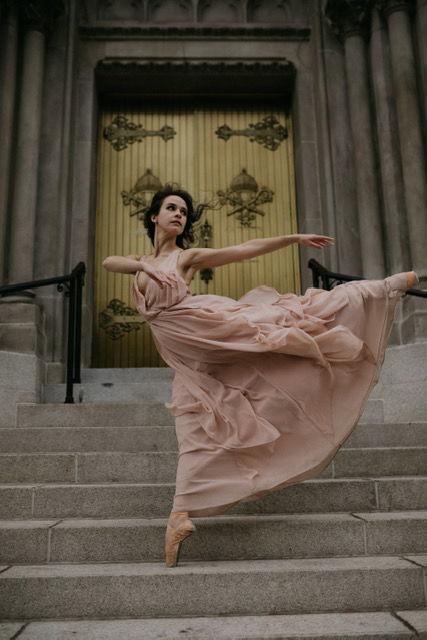 "The whole promotion of this show almost feels surreal when everything else is shutting down," she said. "I question if it's the right thing to do, but we feel like it's the right thing to do. We're taking all the precautions, masks are required in the theater, but it's difficult to promote it because I don't know what the outcome will be … but we hope we get the support of anybody who is curious."
She also hopes that putting on the show inspires other companies to do so in an equally precautious way. Vreeland said RDC is the only ballet company in the region even attempting to do a show of this kind, so she's questioned her own sanity in being the first to do so – especially when there aren't even small "Nutcracker" shows planned for the holiday season – but she's confident that The Lincoln will provide the perfect environment to get her company back onstage in front of a live audience.
"Seven Deadly Sins" is a dark, cabaret-style show, which will be reflected in the seating. Everyone will be at tables spaced at least 6 feet apart, and they'll watch a visual narrative following a woman as she's tempted by all of the seven deadly sins – and then must reconcile with herself.
The intimate venue is perfect for the deeply personal story, Vreeland said, which will be supplemented by mood lighting to give off a specific, yet familiar vibe for this era.
Vreeland said the show is a testament to what the last four months have taught her.
"It's kind of shown me how resilient I am and how resilient this company is," she said. "I feel like this is a message to other arts organizations that if you're cautious, we can still carry on. Hopefully we can bring some kind of normalcy to the arts and keep this alive. When this first began, the arts were the first thing to get cut, and they're the last to come back. At least I'm trying to do my part to keep people aware and know we have this for now."