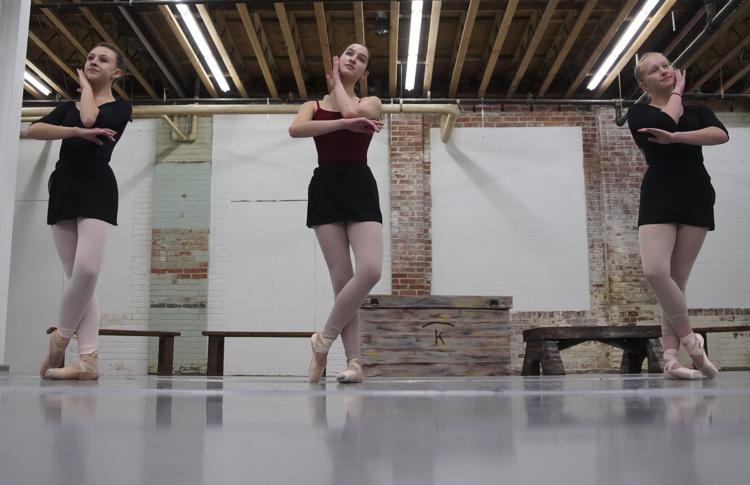 When the music started, it began to make sense. Three young ballet dancers stood at the front of the studio in their standard uniform of pink tights and a solid-colored leotard, their hair wound tightly into a bun. But the upbeat sound of Americana music flowed through the speakers freely – infusing a new energy into the sometimes rigid atmosphere of a ballet rehearsal.
Now imagine all that, but with cowboy hats.
Reformation Dance Company's next production, "Go West," is an original, Western-themed ballet conceived and choreographed by founder Kathy Vreeland. The dancers are on pointe the whole time, yet that will be easy to forget for the audience members who get lost in the lively barn dance scene.
"We live in Cheyenne and have one of the biggest rodeos in the world here, but we've never done anything like this," Vreeland said. "I've never even tried to choreograph something Western-themed before, and I just felt it would be something fun, something totally different."
The production is set in 1950 at a post-rodeo dance (in a barn, of course), the ideal backdrop for a loose narrative of relatable Wyoming characters. The original concept was set on a ranch in the high plains, but Vreeland said that story started to get away from the lighthearted feel she wanted for this piece.
Especially after coming off the company's last production, the dark Salem Witch Trial-themed "Witch," Vreeland wanted to offer both the audience and the dancers a chance to enjoy a fun ballet that wasn't focused on such heavy, thought-provoking topics.
"It's just so refreshing … I feel like people need to see this in the dead of winter because the costumes are so colorful and vibrant," she said. "I just want people to come in and kick back and enjoy themselves and have something that's really fun to watch."
A big part of what makes the production so blithe is the music. The high-energy piece utilizes a mix of bluegrass, country, Americana and other traditionally Western genres – with a specific attention paid to early American composers – to compliment the fusion of ballet, square dance and other Western dance styles exhibited onstage.
Although many people would guess the soundtrack of a ballet studio is limited to Tchaikovsky's "Nutcracker Suite," the principal dancers, soloists and demi-soloists of Reformation Dance find themselves toe-tapping along to the same type of music they could hear at The Outlaw Saloon.
That kind of energy is as enjoyable as it is demanding for the performers.
"We're all clapping during rehearsal because the music is so energetic," Vreeland said. "It's a cardio workout for the dancers for two hours straight … dancers have to really pick up the physicality of it. It's super fast, really high-tempo, so a little more difficult than 'Witch' … because they have to continue acting and can't run off to get a glass of water."
Vreeland wanted the piece, which she began working on a year ago, to be as authentic as possible. That meant scouring the internet for the perfect costumes until, with luck on her side, she stumbled upon the ideal eBay listing: 16 vintage square dance costumes from 1950.
Many choreographers opt to put dancers of a large group number in identical costumes but varying colors, but Vreeland wanted something different. She wanted to capture the essence of this particular area of the country during this particular time period, so she was thrilled to find vintage outfits of the same general style, but lacking the sense of being mass-produced.
The only problem was finding a way for these costumes to stretch and move the way performers do during the ballet. Vreeland was able to find a tailor who could work with the old material and form-fit every costume to its corresponding dancer.
As for the preparation process as a whole, Vreeland said the group is still rehearsing its typical 25 hours a week, but this dance will require extra focus during the couple weeks of overlap after continuing rehearsal for its Northglenn, Colorado, show Feb. 15. During that period, they'll be done with Cheyenne "Go West" shows, but will continue practicing "Go West" for the Colorado performance, all while beginning to learn the choreography for the company's spring production, "Summer of Love."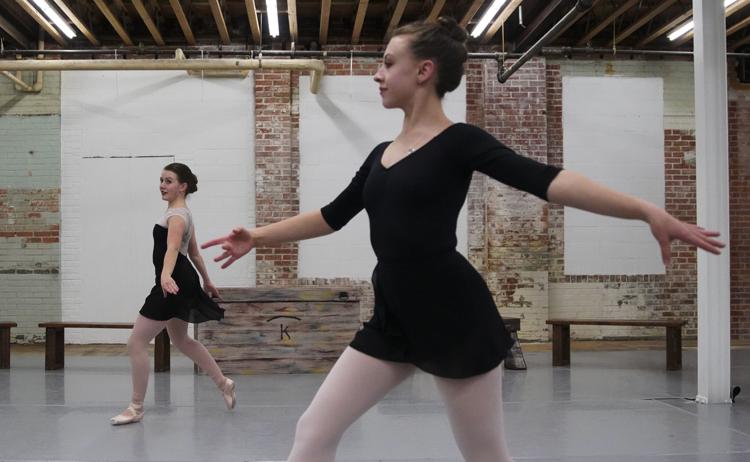 To avoid confusion, they dedicate different days of rehearsal to different ballets – which is the same process Vreeland uses when choreographing a season's worth of ballets: one at a time.
"Right now, we're still in the cleaning phase, so it's hard to think about one ballet when we're still trying to tighten up the other one," she said. "It feels like I'm cheating on one ballet!"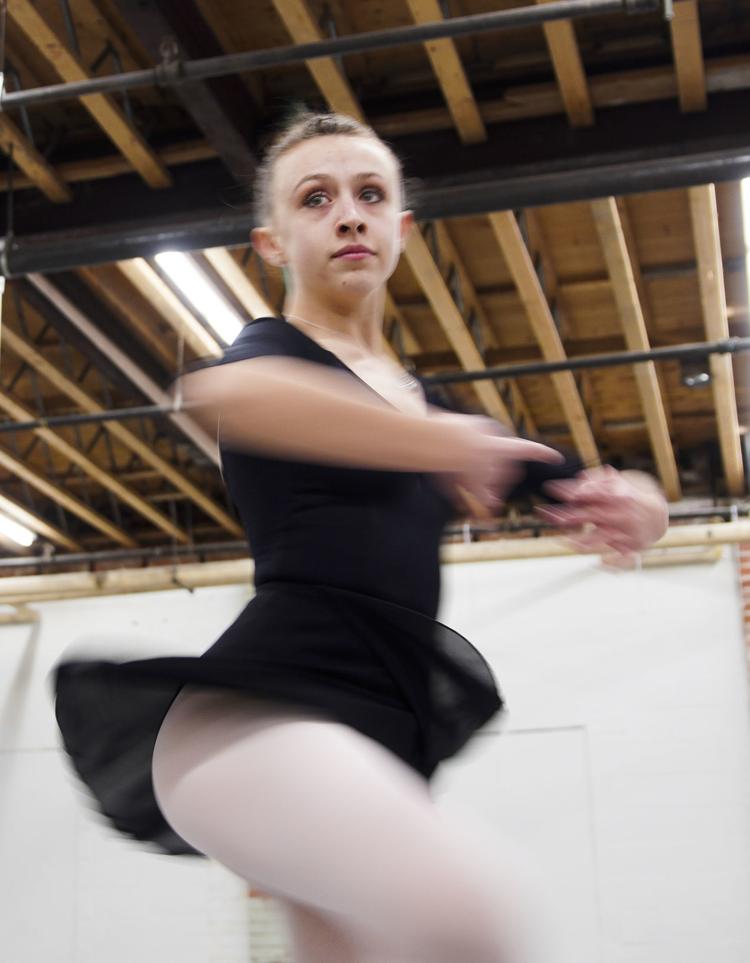 Asked about the most rewarding aspect of this process, she said without hesitation the receptive nature of the dancers. Although they were initially a little unsure of how to pull off a Western-themed ballet, after listening to the music and hearing the concept explained, she said they jumped in wholeheartedly.
The slow winter season felt like the perfect time to try out a ballet like this, she added, because people need something to do that's fun and accessible.
"Right now, it doesn't seem like there's a whole lot going on in February," she said. "It felt like the perfect time to do something like this, to introduce people to ballet who probably wouldn't normally come to a ballet. Whether they like country or Americana or bluegrass, they'll totally love this."