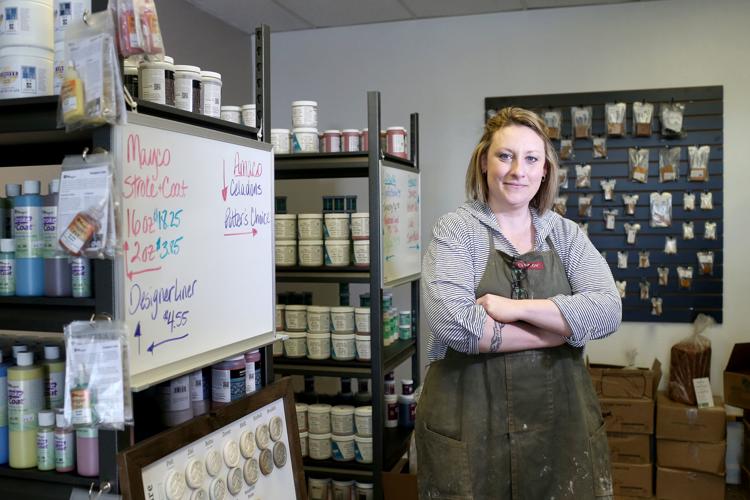 The current state of the economy – or the world, for that matter – isn't ideal for starting a new business. But Tamara and Dane Rodgers' is one they think was desperately needed.
On June 2, the couple opened Silver Sage Ceramics, Wyoming's only ceramic supply store (to their knowledge). The store will also act as a workshop and, eventually, a mini gallery, offering pottery classes in wheel throwing and hand-building, as well as a future member program that will allow artists to drop in and use the kilns whenever the space is open.
"I just finished my Bachelor of Fine Arts from University of Wyoming, and one of the frustrations that I saw was that there's no supplies, there's no access to clay or tools," Tamara said. "You either have to take a trip to Denver or pay expensive shipping and your clay could sit on your front porch and freeze, and then it's no good."
Tamara, a photographer, never saw herself getting into ceramics. She said most people fall in love with the pottery wheel the second they start learning how to use it, but it wasn't until the end of her first ceramics class that something really clicked.
Now, her hope is to foster the community that ceramics can provide by molding a space that people of all backgrounds and artistic abilities can create in – because it is, as Dane said, an art form that anyone can learn how to do.
"There's something about taking this material and making it into something functional," Tamara said. "And it's one of the oldest mediums art has … it's something about tradition and the medium being something you can screw up, but you can fix – sometimes."
Dane said the idea to open Silver Sage Ceramics first came to them about a year ago, but it wasn't until February that they obtained LLC status and were able to get serious about the venture. They wanted to open even earlier, but because of COVID-19 concerns, they pushed it back until it felt a little safer.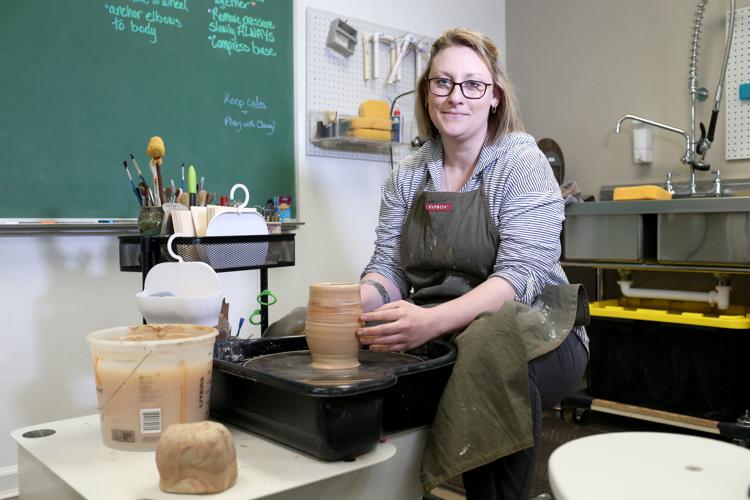 Throughout the process, they faced several pandemic-related and non-pandemic-related problems, such as finding a building, revamping that space and stocking their shelves. It turns out that the idea of having kilns in your building is a turnoff to many owners – even though these are electric, Tamara noted – so it took them awhile to find not only someone willing to take them on as tenants, but someone who had a space with the right open layout for a studio/workshop/store.
Once they found that space, the couple was told by the property manager that once the carpet was taken out, they'd have a concrete floor to work with. But instead, they had a concrete floor damaged by carpet glue, so they had to get all new flooring.
The lockdowns and quarantine orders across the country this spring also created some issues in obtaining inventory.
"It was hard to get suppliers because they're all over the U.S.," Tamara said. "Almost all of them were shut down, so we opened and we had hardly any inventory, but we had to do what we had to do."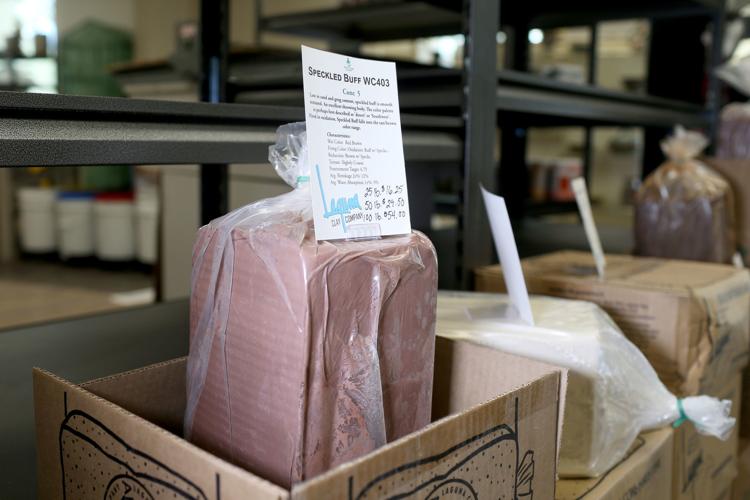 Once they've established themselves a little more, they'll also have an online store, Dane added.
So far, business isn't quite what they want it to be, but they didn't expect it to be booming right away. The couple is taking all the proper sanitization measures for the space and hosting small, private classes with a small student-teacher ratio (only five students are allowed per class), which they hope will attract those who are already living together and looking for a fun way to escape the stress of the pandemic.
"A lot of people have been cooped up, and there's a mental health benefit to it, for sure – there's something soothing (about it)," Tamara said. "You can really get into it and explore so many different options."
They've hired a part-time employee and have a few other artists with their Bachelor of Fine Art on deck to teach courses, so Tamara and Dane are happy to give fellow creatives the option to make some money during a time when the arts are suffering.
Dane added that looking ahead, they're also hoping to hire some people from out of town who might be experts in a certain technique and can host more niched workshops in the space.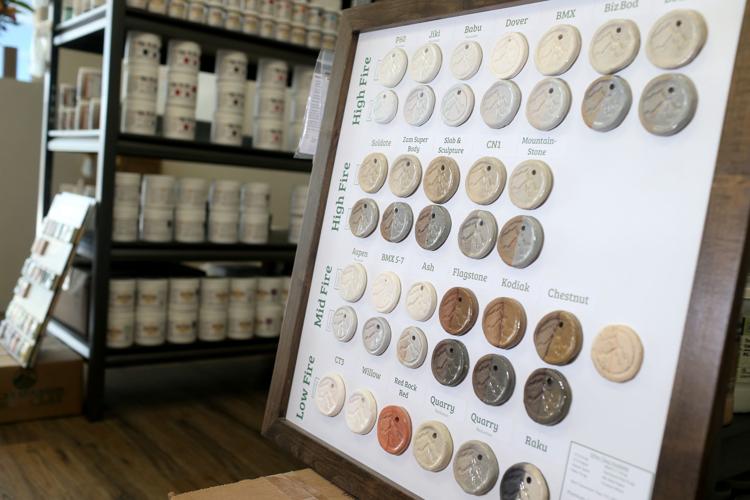 Silver Sage Ceramics is Tamara and Dane's first brick-and-mortar business venture – they had an Amazon shop previously – and Tamara said she's thankful Dane has a master's degree in business to help figure out the back end of things. Coming from such different backgrounds, however, means sometimes they have a hard time communicating when making important decisions.
It's evident, however, that their differing skill sets are a strength, and Tamara said it's nice to have a more right-brained individual and a more left-brained one working together.
Their goal, Tamara said, is to ultimately provide a place where people can explore ceramics and the art world at large in a safe environment.
"In general, from my experience, it is hard – definitely almost impossible – to make a living from art (here)," she said. "So we need an appreciation for the art culture and the different kind of art people do – it doesn't all have to be Indians and cowboys."