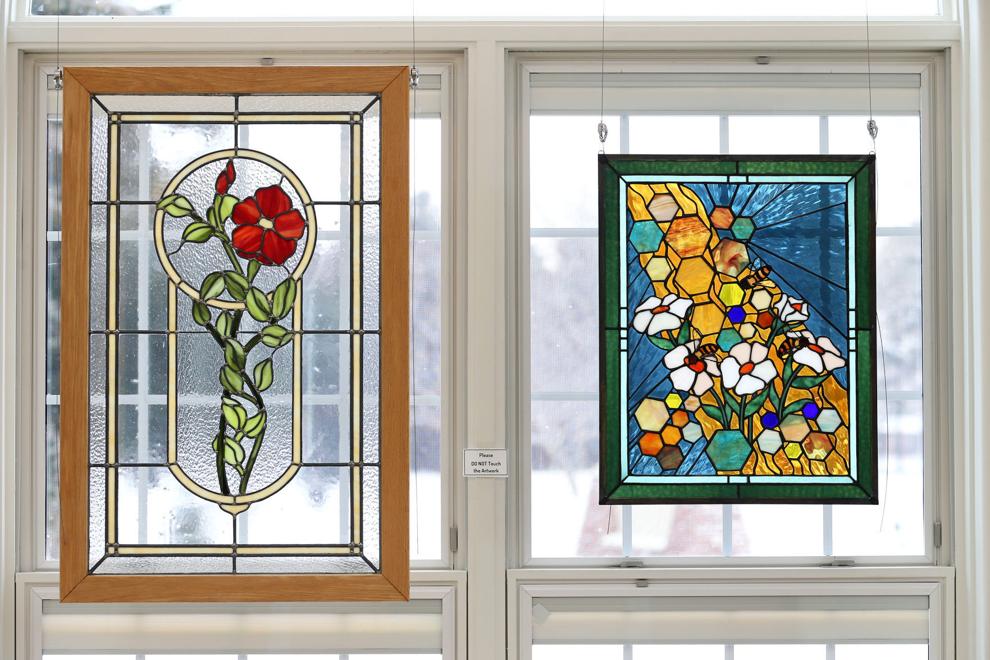 Ever since she was a child attending church with her family, Sonja Hieb had a fascination with stained glass. She'd stare in awe during every service, watching the sun's rays dance through the windows.
Fast forward to the late '90s, and Hieb found herself sitting at home in Casper, a recent empty nester, looking for something to fill her new time. She decided to learn more about her childhood fascination with the medium and take a glass art class.
Hieb loved the course, but in 2016, she and her husband packed up all her art materials and moved to Gillette. Several years went by and the materials went untouched, but she dusted them off when the COVID-19 pandemic reached Wyoming in March 2020. Once she could no longer work as a substitute teacher, the job that had been filling her time the last several years, her old hobby was the ideal creative outlet.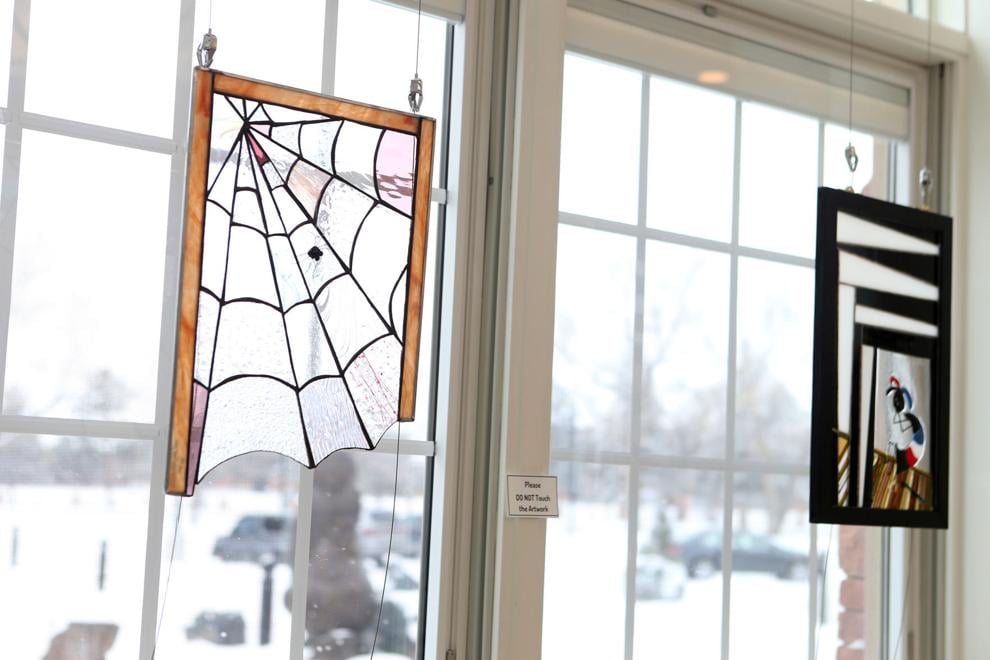 Rediscovering her talent for the medium led Hieb to make two stained glass window panels for her daughter's summer wedding out by Devils Tower. The ceremony centerpieces depicting flowers in the wedding colors are currently on display at the 38th Annual Glass Art Show at the Cheyenne Botanic Gardens.
"Instead of an arch for a wedding, they took two old doors, and the old doors had narrow panels," she said at the exhibit's artist reception. "So I made those (gesturing to her two glass pieces) and that why it's called 'New Love Blooms.'"
Each panel took about two weeks to make, she recalled, largely because she designed them herself – pattern and all. Everything had to fit just right, so it was a long, tedious process, but well worth it as the perfect wedding present to her daughter and new son-in-law (hence the reason the pieces are not for sale, unlike some other artwork in the show).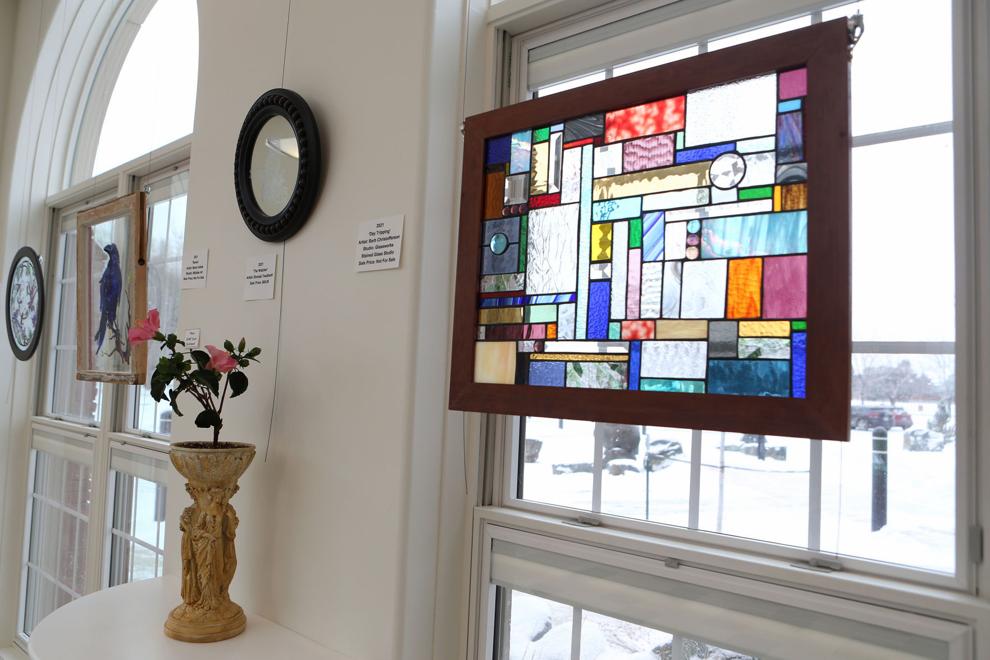 Cheyenne Botanic Gardens Events Coordinator Amelia Bales said this year's show includes 37 pieces, which is a little over half what the exhibit featured last year. Although COVID-19 had a large effect on the show – only the first floor of the building is open to limit the number of guests, so all the pieces are on display in the Orangerie, a much smaller space than they're used to having upstairs – Bales and Director Tina Worthman are just happy they can host the show at all.
Most Colorado galleries are closed, forcing other regional shows to go virtual. Bales said she thinks that's behind the large increase in participating Front Range artists this year. (Worthman added that Cheyenne's conservatory is still open, unlike the Denver Botanic Gardens' conservatory, which has led to more visitors from Colorado in general).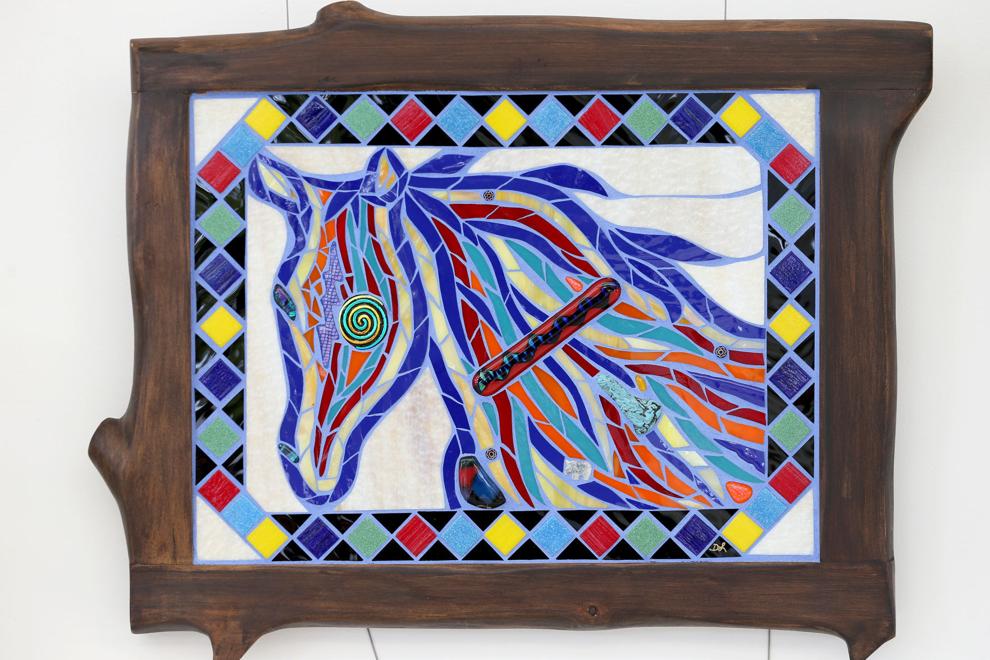 One of those artists is Carolsue Fenwick of Loveland, who finished her piece "The Pollinators" last August. It took her longer than she expected, Fenwick said, because it's the first piece she's ever done without a fleshed out plan. Instead of creating a design beforehand, she decided to play with some shapes and go with the flow, making adjustments along the way.
"I started with various sizes of hexagons, and when I placed it on the light table, it was muddy," she said, adding that though she wasn't clear on how it would turn out, she knew she wanted to create something about bees. "They're very valuable. They're necessary to us for life."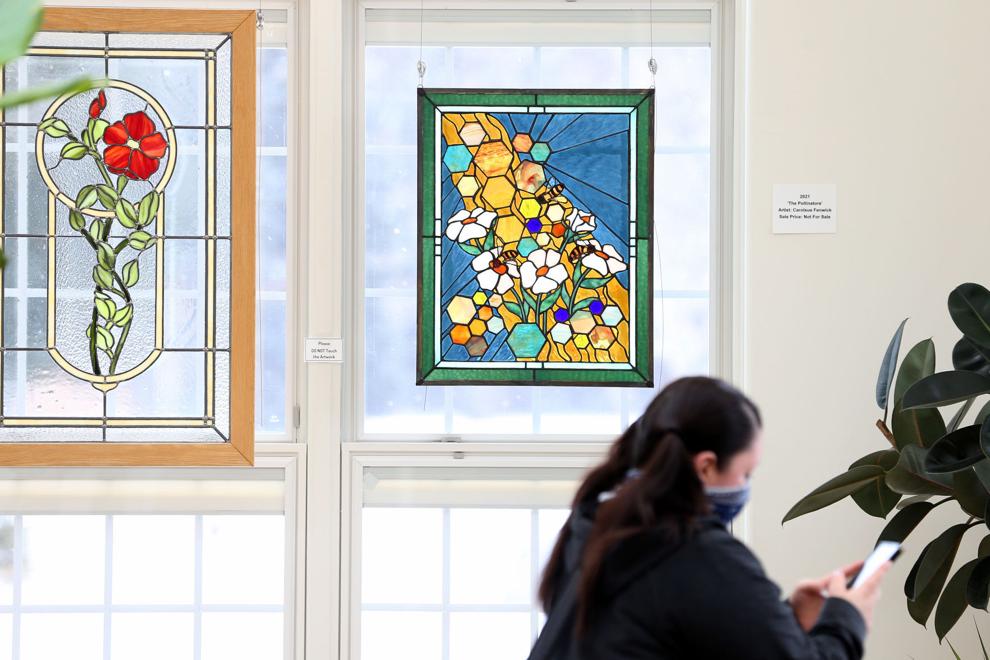 A veteran glass artist, Fenwick previously won best in show in this exhibit. This year won't feature any voting due to the problematic nature of handing out shared pens during a pandemic, but Worthman and Bales encourage people to still come out in their masks, maintain six feet from one another and pick their favorite. If you're lucky, that favorite will be on sale at the Tilted Tulip Gift Shop (but only for credit card transactions).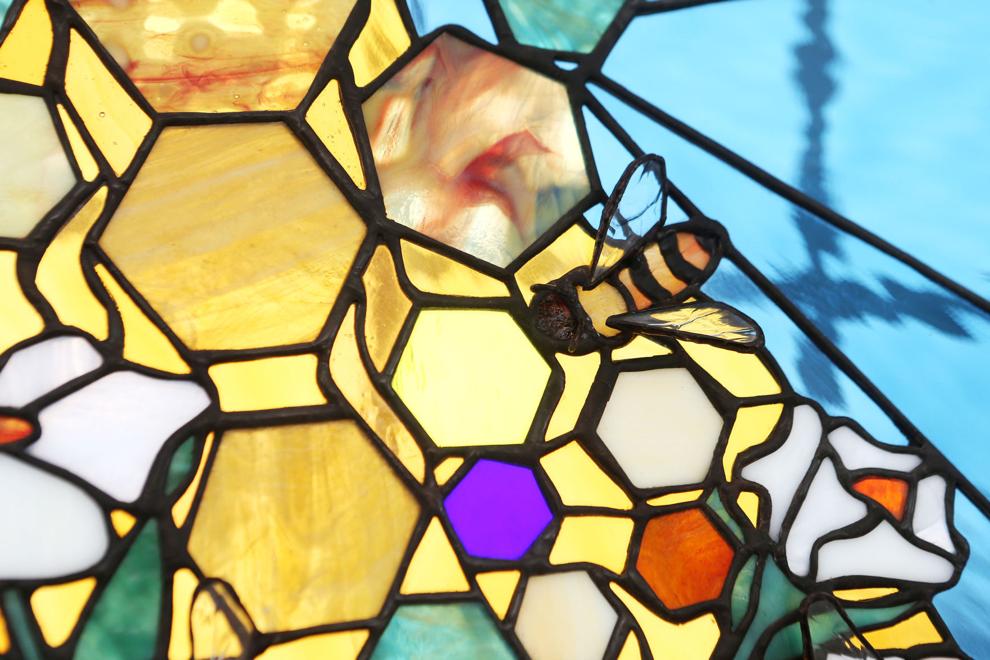 Like Hieb, Fenwick has also been filling more of her time with art these days, and one of the most recent pieces she started had a similar fate to most of our 2020 plans. For the first time in her several decades of making glass art, she dropped her copper foil piece when transferring it from one table to the next. It shattered instantly, and she started over – just like all of us have in one way or another lately.