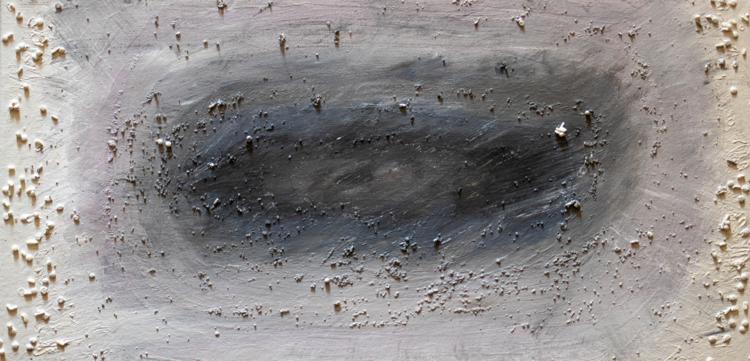 It might sound dramatic, but we've all experienced a version of exile in 2020.
When the COVID-19 pandemic hit Wyoming in March, all classes and activities quickly ended on the University of Wyoming campus. All faculty and students – and most of the world – retreated into their own corners of self-isolation. Some were in cities, some were in rural communities, and law student Ryan Sedgeley was inside Yellowstone National Park with this wife, who is a park ranger.
A couple years earlier, Sedgeley had the idea to organize an exhibit showcasing artwork made by UW law students, and suddenly he'd found the perfect time for it. Thus, the University of Wyoming Art Museum's first completely virtual art exhibit was born.
"I was recognizing how many of my fellow law students are really talented (artistically)," he said. "And we just went on spring break and never came back. I thought that was the right time to do it because art is a way to connect us all back together. We can express what we're feeling and what we're going through."
Later in the spring, Sedgeley approached the museum and asked if it would be interested in sponsoring and facilitating this kind of show. Although he creates in his free time, Sedgeley didn't have any experience in art exhibit curation, and he wanted to build a bridge between the university's art and law departments.
Assistant Curator Michelle Sunset was tasked with the organization of the exhibit, and she was immediately onboard.
"When I saw Ryan's email come in, I was excited because we had to close to the public in March right after opening a couple new exhibits that nobody got to see," she said. "And so the whole museum was kind of figuring out how to pivot and still serve our community and share art."
She loved the idea of exploring the themes of separation and loss during a global pandemic through art, so they put out a call to all UW law students, faculty and alumni asking for submissions of any medium. Any and all skill levels were able to apply, their work just had to be made during this time of isolation – it could be a response to the pandemic or ignore it completely.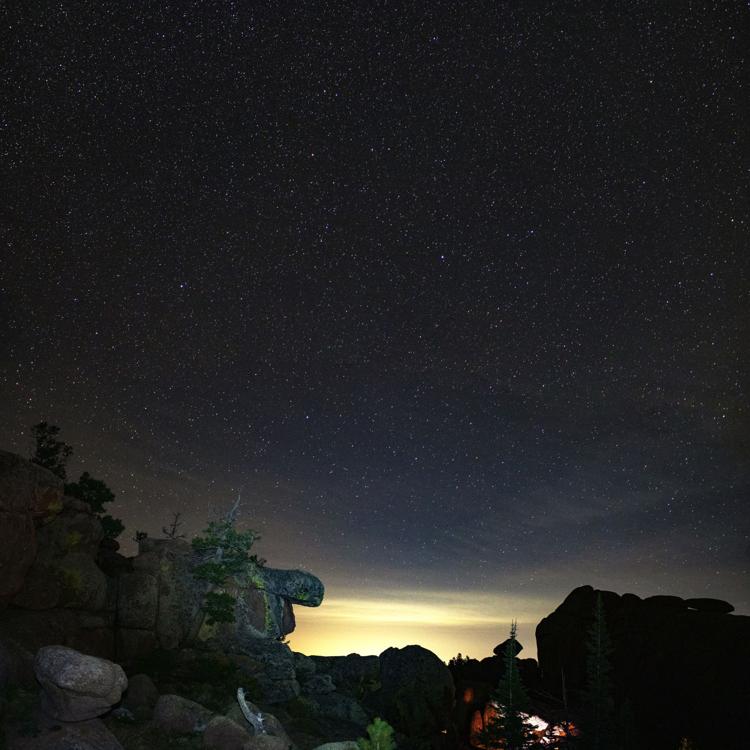 They were pleased with the response; 30 submissions ran the gamut from poetry and landscape photography to Sedgeley's copper etching depicting (an adaptation of) the cover of his 1952 copy of Albert Camus' "The Plague." All the work that was submitted ended up in the exhibit, and Sunset was impressed by the array of styles that they represented.
Sedgeley collected and organized the submissions via a Google Drive, while Sunset set up the virtual exhibit itself, which was created using Microsoft Sway. The platform allows viewers to make their way through the digital space at their own pace (and via a full-screen display, if they wish), all while reading captions to learn more about the piece they're looking at a photo of.
"I was presently surprised by the array of different pieces submitted and how they really kind of captured all the different emotional experiences of being in quarantine," Sunset said. "There are so many super beautiful landscape photos that are telling of where we are in the country … and some of the poetry really captures those feelings of separation and loss. There are also some really joyful pieces as well – someone did a Bob Ross painting!"
"Michelle did such a good job. It has a really beautiful flow to it," Sedgeley said. "It tells the full story of what's been going on at this time. It's a great cultural snapshot of how much we love and value our public lands here in Wyoming."
Sedgeley was also inspired by the Black Lives Matter marches in the wake of George Floyd's killing over the summer, so he created a political acrylic on paper piece titled "Not Just Words" that depicts the text of a conversation between two Black men.
Regardless of the pieces' varying messages, the pair agree that, ultimately, they all came together as a beautiful reflection of life in 2020.
"I think, first and foremost, it gives artists a way to speak," Sedgeley said of the exhibit. "We make this art, and it needs to be seen. It's a conversational medium, a method of communicating … and then, right now, the other important aspect is people being able to see that art, react with it and maybe allow themselves to feel different emotions."
They noted that the artists got to have that conversation over Zoom at a virtual exhibit opening last month, which was one of those rare video conference calls when you leave feeling better and more fulfilled, rather than dreading how much longer social distancing will go on.
"The experience of the opening reception felt like holding a sacred space to have all these people who are so connected, yet also separated for a period of time," Sunset said. "There was so much love over Zoom, which doesn't always happen, and then as kind of an outsider, to see these artists and feel a kindred experience with them … to feel that connection was really special."