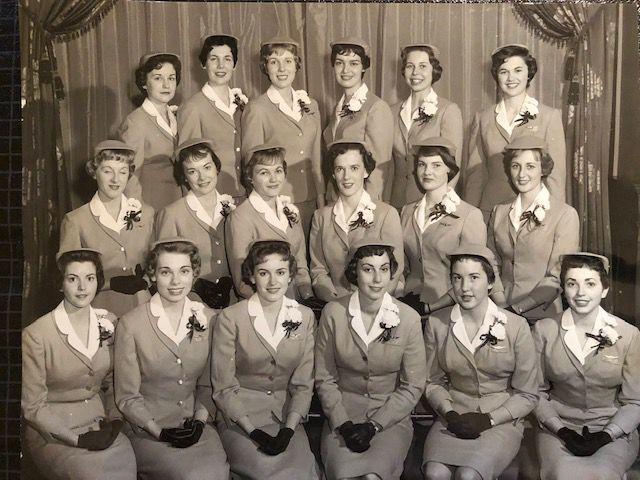 If the idea of getting on a commercial flight during COVID-19 is scary, consider sitting in a wicker seat on a plane where the windows roll down and everyone around you is smoking cigarettes – legally.
That was the experience of airplane passengers in the 1930s, when commercial flights were in their early stages. The idea of flying in the same type of machines used in World War I battles was frightening to much of the general public, so the business of air travel wasn't quite taking off. That's why Steve Stimpson, manager of the Boeing Air Transport Company's Pacific Division, started searching for ideas in 1930 to make people feel more at ease in the air.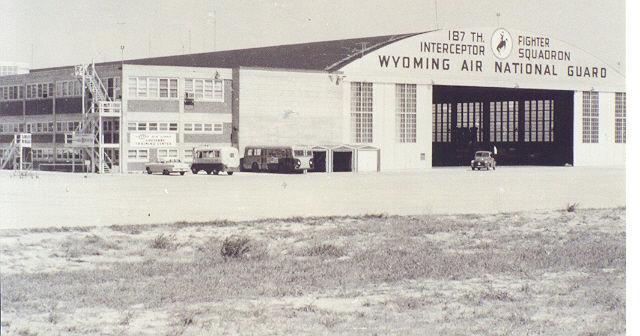 Ellen Church, a young woman working as a nurse near Stimpson's office in San Francisco, gave him a winning idea after stopping by one day and asking if she could get a job on an airplane (which was basically unheard of for women at the time). Stimpson thought it could make passengers comfortable knowing they were flying with nurses, so he pitched the idea to officials at Boeing and, after some back and forth, eventually hired Church as the world's first stewardess.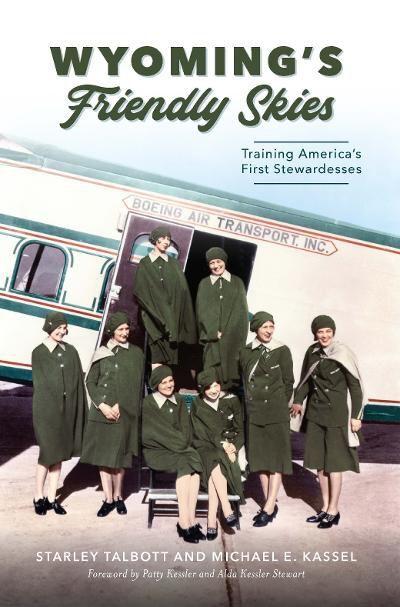 Church and the seven other women of that first stewardess class were trained in Cheyenne, a moment in history that Starley Talbot and Michael Kassel, authors of the new book "Wyoming's Friendly Skies," felt needed to be shared.
"It's an unknown history of Wyoming – we're just classified as the Cowboy State, but there are a lot of things that happened here," Talbot said, noting that Cheyenne was also the headquarters of the U.S. Transcontinental Air Mail Service's Mountain Division, a subject that brought her and Kassel together previously to write "Wyoming Airmail Pioneers."
"The cowboy was even invented somewhere else!" Kassel said of why it's funny not even Wyomingites know about this piece of history. "The stewardesses, while the concept was not born here, it was instilled here, and that, to me, is one of the most phenomenal takeaways. And it's only one part of the phenomenal contribution that our community made to the development of commercial aviation."
Kassel first heard of the Cheyenne training program in the early 2000s, when he was a graduate student of history at the University of Wyoming. His professor, Phil Roberts, had given the class a list of possible research topics, and Kassel was immediately intrigued when he saw the words "Stewardess School at Cheyenne." He was surprised to be completely unfamiliar with the topic as a Cheyenne native, so he decided it must be the subject of his master's thesis.
Through his research, he met a couple of early stewardesses and several others in the air travel industry that became such great sources, he wrote another scholarly article on the subject for the Annals of Wyoming in the fall of 2003. In 2007, he was asked by some Cowgirls of the West Museum volunteers to do a history lecture series at the group's luncheons, and one of the subjects he chose was what became the United Airlines Stewardess School in Cheyenne.
"Women at that time didn't have many opportunities for a profession, so that was one of the early opportunities for them," Talbot said. "In the 1950s (when the Cheyenne school was rebooted), that was quite a step for a young woman in her early 20s. They were off to Chicago or Los Angeles … that's a pretty brave thing to do."
It was at the stewardess lecture that freelance writer Talbott got the idea of teaming up with Kassel for a book sharing these women's story, but it wasn't until March 2019 that the pair received a grant through the Wyoming State Historical Society and research could really kick into full gear. With an additional $1,300 in the bank, they finally had the funding they needed to visit United Airlines' archives in Chicago.
Talbott said she'd already done some research at the Wyoming State Archives and Laramie's American Heritage Center prior to the trip, but everything truly started to click when they spent two days at the Chicago archives in October 2019.
"We worked our tails off all day long, sorting through their files and scanning, and they were simply wonderful," she said.
"The second day we were there, we had to finish up that night, the lady who was helping us ... she had to leave early, but she let us stay. We were working away until 8 p.m. and the janitor turned out all the lights, so we decided it was time to go!"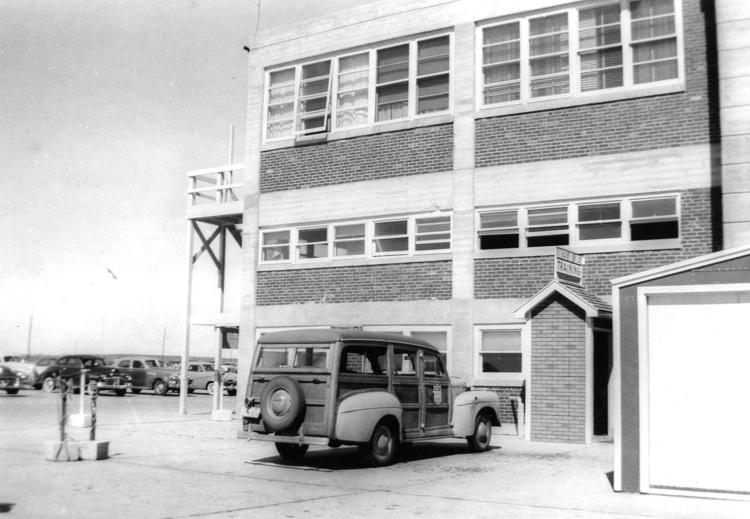 "It was absolutely remarkable, some of the things we saw (there)," Kassel added. "We saw how the first manual started changing things, then another just a couple years later that was different again … changing and improving to meet the needs of the airline industry right before our eyes. They also had so many personal things that belonged to these stewardesses, (such as) Ellen Church's original badge and purse, and it was amazing to see that – a direct, tangible connection to this person in the past."
That same fall of 2019, the co-authors also traveled down Interstate 25 to see the United Airlines Historical Foundation's collection of historic documents, photos and memorabilia on display at United's Flight Center in Denver. In the city, they also met with three of the early stewardesses from the second generation of Cheyenne's United Airlines Training Center in the '50s.
One of them was Patricia "Patty" Seibel, an Illinois native who left her teaching job for a more exciting career in air travel. She graduated from the Cheyenne facility in 1951 after five weeks of training, which included lessons on safety procedures, the strict stewardess dress code and the importance of serving a meal in a particular way. They learned these lessons in a building on the Cheyenne airport grounds and slept in a two-story brick dormitory that also included classrooms and a cafeteria, Seibel said.
"We should be very grateful that there are several of them still alive," Kassel said of their interview sources. "They told us wonderful stories, and most of them looked at Cheyenne from an outside perspective. … That makes any history come alive, when you're talking to the people who lived it."
Although most people aren't flying right now, Talbott said the book is a good way for travel bugs to scratch that itch, and Kassel noted it's also an interesting time to reflect on air travel, in general, because flight attendants are in many ways returning to their original function.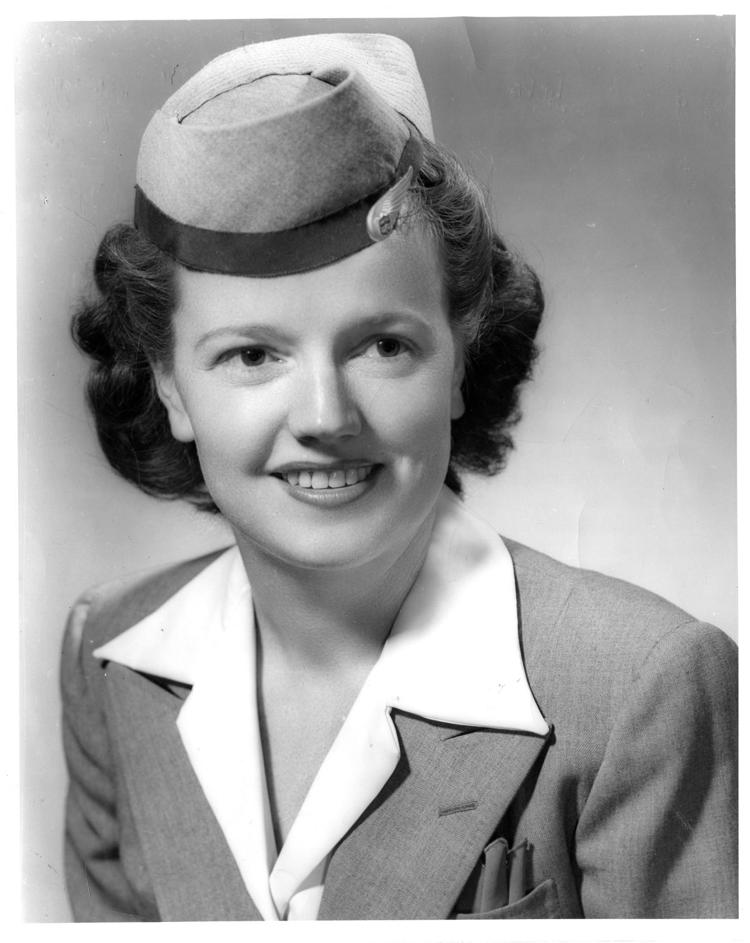 "Before COVID-19, you almost looked at these people as crowd control," he said. "They make people get in their seats, make sure luggage is stored properly, then come by with drinks, but … now they're doing exactly what they were supposed to do from the beginning, make the passengers comfortable and feeling safe and attend to their needs."