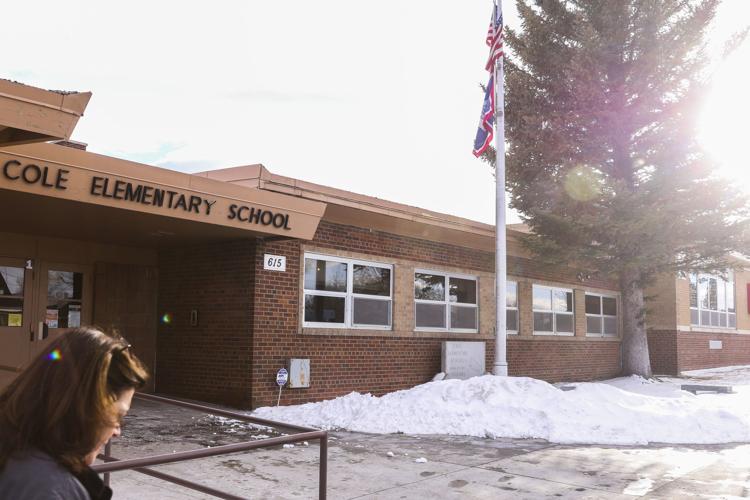 CHEYENNE – The three cottonwood trees behind Cole Elementary School didn't exist when Laura Fowler started teaching music there in 1987.
"We wanted to beautify our playground," she said, standing in front of one of the towering, bare trees she and another teacher planted in 1996, because "the school felt a little run down."
Twenty-four years later, "run down" is how many people still describe the one-story brick building on the corner of O'Neil Avenue and Ninth Street. Cracks in the linoleum flooring and patched-up walls betray Cole's age – 70 years old.
"It was the people inside who held the building together," said Fowler, who taught at Cole for 32 years before becoming a family engagement facilitator for Laramie County School District 1 last fall. Throughout her tenure at Cole, Fowler heard plenty of talk about renovating or rebuilding the school, "but it never happened."
One of Fowler's former colleagues, first-grade teacher Heidi Berg, has been hearing the same thing since she started teaching at Cole 18 years ago.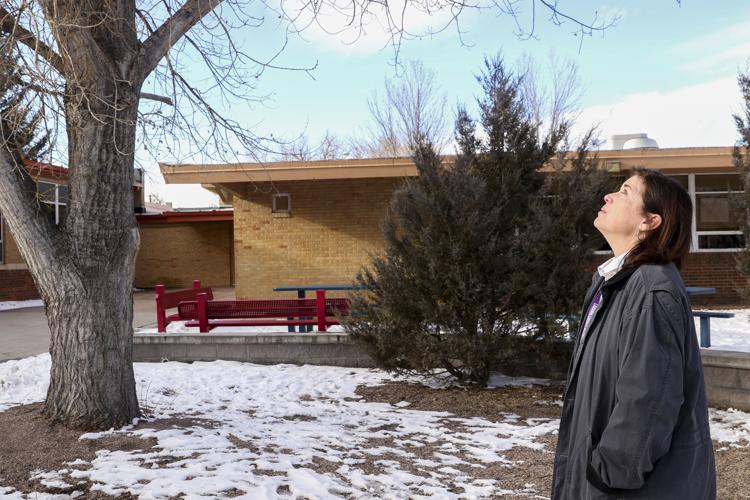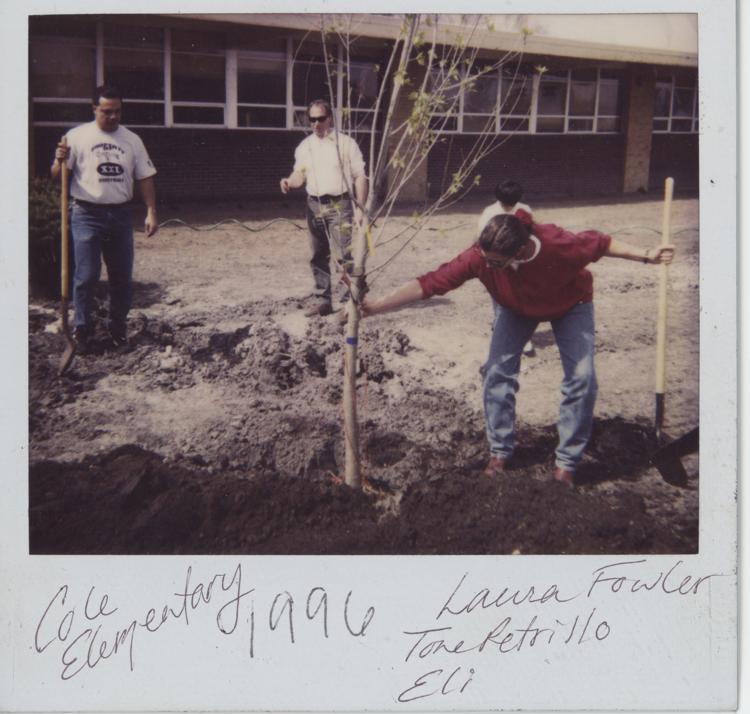 "The wind howls through these windows," Berg said about the signature draft in Room 109, where she's "had to learn how to teach over the squealing."
It's not as bad as her old classroom, Room 101, where layers of caulking cover up deteriorating walls.
"I like to joke that when that wall falls down, they're going to put up a tarp and tell us to keep teaching," Berg said.
If the district gets its way, it shouldn't get to that point.
Momentum is finally building to do something about the structural issues facing Cole. The district has approved the purchase of a city-owned plot of land across from the school. If the Legislature appropriates money for the construction, the district intends to demolish the old school building and rebuild a new school, which could take anywhere from five to 10 years.
"I'll be sad to see it torn down," said Fowler, who describes herself as "a brick" of Cole. "But these kids deserve a new school."
She likes to jest that the district should name the new school Flower Elementary after her.
"Ms. Flower. That's what my students called me," she said on a recent visit to Cole, where children swarmed her with hugs as soon as she walked into the lobby. There, a plaque dedicated to the school's namesake and longtime Cheyenne educator, Lavinia Cole, hangs on the light green wall.
Razing the building will destroy Cole's physical flaws, but it will also destroy the tangible reminders of "the family" Fowler and so many other teachers, staff and students created there.
Scrawled inside the closet door of Room 134 is the signature of Karen Brooks-Lyons.
"It was my home away from home," said Brooks-Lyons, who both attended and taught 20 years at Cole before becoming principal of Henderson Elementary.
She still remembers being a student at Cole in the early 1960s, right around the time the east wing was added.
"Cole was always there," said Brooks-Lyons, whose mother still lives right down the road on West 10th Street. She and her group of friends would walk to the school playground during the summers and peer into the once-giant windows, which have since been replaced and downsized.
"I can remember looking into my second-grade teacher Mrs. Zike's room and seeing her smoking cigarettes as she graded papers," she said. "That's just what people did back then."
A lot of things were different back then – in Cheyenne and across the country. In the 1960s, standard curriculum typically didn't emphasize cultural and racial diversity. Brooks-Lyons felt the sting of that marginalization as a black student at Cole. That school year, her white fifth-grade teacher played old clips from "Tarzan" movies, which negatively portrayed Africans, and told Brooks-Lyons that she was from Africa.
"I took that as a putdown," she said. "My family is from Missouri and Arkansas."
Years later, when Brooks-Lyons returned to Cole to teach, the school seemed a lot smaller than it did during the '60s. But she focused on making big changes, like creating a more inclusive environment for her students.
"We'd always have a big Martin Luther King Jr. Day program," recalled one of her former students, Jesse Hernandez, who attended Cole in the early 1990s. "She was always about the kids."
Cole is also the place where Hernandez met his future wife, JoAnn, when they both took Fowler's music class. The couple now has four children. All of them have attended Cole – and all of them had Fowler as their music teacher.
"We thought of her as family," said JoAnn, who remembered how the bathrooms didn't have stalls when she went there. Nonetheless, "we knew our kids were in good hands. It's tight-knit."
Their eldest son, Jesse Jr., who finished up sixth grade at Cole last year, enjoyed many recess periods under the shade of the full-grown cottonwood trees Fowler planted all those years ago. On the inside, however, he noticed many of the same problems his parents did, including ancient toilets that still rely on a foot pedal to flush.
"It's neat we all went to that school," his mother said. "But it's definitely time for something new."
Even still, moving on is hard.
That's something the Hernandez family's former teacher, Mrs. Fowler, knows all about.
"I felt like I had completed my mission as a music teacher," said Fowler, who hosted annual holiday musicals in Cole's tiny gymnasium-cafeteria hybrid until she left last year. "But it was so hard to say goodbye. It took me months to pack up my old classroom."
She's preparing herself to say goodbye to the old Cole building, as well, but the three trees she planted are a different story.
"They can take the building down, but they can't take those trees," said Fowler, who watered them over the summers. "If they decide to remove them, I will be here – attached to the trees."