CHEYENNE – 2019 was a year of mixed emotions in Cheyenne.
The year marked many reasons for reflection, as Wyoming celebrated the 150th anniversary of women's suffrage in the state, as well as the reopening of its historic state Capitol.
Yet, as reflected in Cheyenne's top 10 stories of 2019, there was also a lot of painful news over the past year, from the sex abuse scandal within the Roman Catholic Diocese of Cheyenne to hateful flyers being distributed at McCormick Junior High.
As ranked by the Wyoming Tribune Eagle newsroom staff, here are Cheyenne's top 10 stories of 2019:
1. Catholic Diocese of Cheyenne releases list of 11 sexual abusers (73 points)
In June, the Roman Catholic Diocese of Cheyenne released the names of 10 priests and one bishop who served in Wyoming and faced substantiated accusations of sexual abuse of minors and vulnerable adults dating back to 1950.
The list was accompanied by a letter from Bishop Steven Biegler, who said the names of the men "represent a betrayal of trust, a violation of the innocent and a human tragedy."
The list included what Biegler said were "substantiated allegations" that had to meet one of several criteria, including collaborating testimony or evidence, a pattern of accusations or a victim's unchanging testimony throughout interviews.
"A substantiated allegation is one which has been determined to have reasonable probability or even certainty based on a convincing level of proof," he said. "When these elements are absent, the allegation is unconfirmed and lacks substantiation."
Biegler said the names on the list were the result of an investigation of 303 files going back to 1950 of Catholic clergy of the Diocese of Cheyenne, including five bishops, 253 priests and 45 deacons. The diocese had contracted with the law firm Nussbaum Speir, which has worked with other Catholic dioceses on this issue, to provide an impartial assessment of the cases.
One of those named in the letter is Bishop-Emeritus Joseph Hart, who worked in Cheyenne from 1976-2001. A few months later, in September, the diocese announced three new allegations by Wyoming child abuse victims against Hart were deemed credible and substantiated.
Last month, the Casper Star-Tribune reported Natrona County District Attorney Dan Itzen would be handling the criminal investigation and potential prosecution of Hart.
---
2. Racist, homophobic flyers passed out, GSA students bullied at McCormick Junior High (71 points)
Racist and homophobic flyers were taped to walls and passed out by students at Cheyenne's McCormick Junior High in March, marking the culmination of bullying that the school's Gay Straight Alliance students said had been going on for weeks. The event eventually led to the departure of McCormick Principal Jeff Conine.
The incident prompted an investigation by LCSD1 Title IX Coordinator John Balow into whether a culture or pattern of bullying and harassment exists at the school. The investigation officially began April 8, and the district announced on May 3 it had found "some" instances of bullying, harassment and confrontation among students at McCormick over time.
Yet in June, the Wyoming Tribune Eagle joined several other media companies to sue LCSD1 over its refusal to hand over documents related to the harassment at the junior high school. The lawsuit is ongoing.
After the flyers were distributed, the district created a new diversity facilitator position, and Patti Paredes started the job in September. However, the Tribune Eagle also reported last month that a program designed to improve McCormick's environment had been delayed until at least April 2020.
---
3. More than half of Bloomberg Philanthropies grant to be paid back by city of Cheyenne (68 points)
After the Bloomberg Mayor's Challenge gave the city of Cheyenne $100,000 in 2018 to aid Mayor Marian Orr's Fight the Blight plan, the city announced in October that a total of $56,571 would be returned to the organization for either lack of use or improper use.
Cheyenne was ultimately not selected as a finalist to receive the larger $1 million grant for the project. Yet in the months that followed, about $23,000 of the preliminary grant was used to pay for Christmas decorations for city offices, catering for public events and the mayor's travel expenses.
Those funds, along with the remaining $33,217 left unspent from the grant, were paid back to Bloomberg.
"There was some confusion on my part," Orr said at the time. "The funds are not discretionary. They are very much tied to the grant."
Because of the incident, Orr was criticized by Cheyenne City Council President Rocky Case, who called the itemized list of expenses funded by the grant "quite alarming."
"Clearly, there is at least the appearance of impropriety," Case said at the time. "Why would the mayor and her administration go through that exercise if, in fact, the expenditures were appropriate as related to the grant?"
---
4. Wyoming celebrates 150 years of women's suffrage (Tie – 67 points)
While 2019 marked the 100th anniversary of women's suffrage in the United States, Wyoming was way ahead of the rest of the country, as its Territorial Legislature passed a women's suffrage bill in 1869.
On Dec. 10, exactly 150 years after the bill was passed, many Wyomingites gathered in Cheyenne to celebrate the anniversary and its significance in the history of both the state and the nation.
With signs, banners and posters promoting women's rights, those who attended the celebration marched to the state Capitol chanting phrases like "Women vote!" and "Justice for all!"
"Women have made this state what it is, and we recognize that today," Gov. Mark Gordon said during the ceremony.
Also that day, the local chapter of Daughters of the American Revolution held a ceremony at the spot where the Territorial Legislature passed the suffrage bill.
Several other events marking the 150th anniversary were held in the weeks leading up to Dec. 10, and more are planned in 2020.
---
4. State Capitol reopened after four-year, $300+ million renovation (Tie – 67 points)
It required four years and more than $300 million to complete a renovation of the state Capitol, but in July, Wyomingites got to explore the newly restored building, which was built in the late 19th century, during its grand reopening.
During the day, thousands of visitors got the chance to explore the building's new additions, like statues representing hope, courage, justice and truth that are in the Capitol rotunda.
"Initially, I wasn't sure (about the project). I thought $300 million was an awkward number for us to spend on the Capitol," said Cheyenne's Rick Fortney during the reopening. "After looking at it, I feel like it was worth it."
Before the public got a chance to see the renovations, former and current lawmakers spoke at the steps of the building and thanked those that had made this massive project possible.
Gov. Mark Gordon recalled his first time walking into the state Capitol as an elected official, and said it had a lasting impact on him and everyone else who served the state.
"You walked into this building with a sense of pride, a sense of obligation and a sense of duty to the people of Wyoming that cannot even be expressed," Gordon said during the speech. "This is the heartbeat of Wyoming, and it is only that because of the spirit you give to this building as the people of Wyoming."
---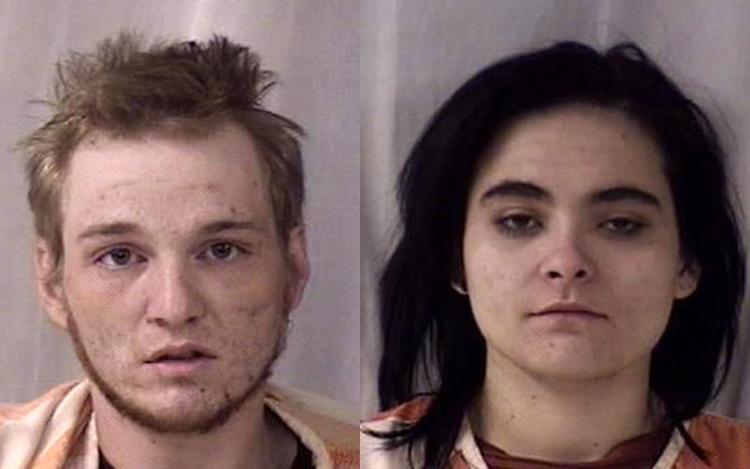 6. Police shoot man after high-speed chase through downtown Cheyenne (54 points)
A high-speed chase through downtown Cheyenne in May that included multiple shots fired at pursuing officers ended with the driver being shot and taken to a local hospital.
The chase began outside city limits when troopers tried unsuccessfully to stop a stolen vehicle driving at speeds up to 115 mph. After winding its way through downtown at speeds close to 65 mph, the chase ended around 6:30 p.m. near the Veterans Affairs Medical Center on East Pershing Boulevard.
The two people in the stolen vehicle were later identified as Chasity Jacobs and Dominique Childers. Their case, which went to trial earlier this month in the Laramie County District Court, resulted in a mixed verdict.
Jacobs was found not guilty of attempted first-degree murder, attempted second-degree murder and accessory to first-degree murder. She was found guilty of accessory to second-degree murder and reckless endangering.
Childers was found not guilty of two counts of attempted first-degree murder. He was found guilty of two counts of attempted second-degree murder, two counts of felony property destruction, two counts of misdemeanor property destruction, reckless endangering and eluding.
Their sentencing date has not been set to this point.
---
7. Thousands come from across the country for debut of restored Big Boy 4014 steam engine (43 points)
In May, more than a thousand people found any spot available to watch the Union Pacific's Big Boy 4014 make its maiden voyage out of Cheyenne after almost 60 years of retirement.
The newly refurbished steam engine underwent years of rehabilitation by UP in anticipation of this trip to commemorate the 150th anniversary of the Transcontinental Railroad.
Despite some doubt that a train that had sat idle for more than half a century could ever operate again, the team at the Union Pacific Steam Shop in Cheyenne made it happen in time for the celebration.
In the week leading up to Big Boy's departure, people from all over the country flocked to Cheyenne and surrounding areas to see the train. Geraldine and Donald Olyphant came more than 1,700 miles from Aberdeen, Maryland, to Medicine Bow to have their time next to the Big Boy 4014.
"We're steam train enthusiasts. And this is the biggest event of our lives for steam," Donald Olyphant said. "They seem like they're alive. They have their own personalities. They're breathing. When you're next to them, they're making all sorts of noises.
"It's like a symphony with all the parts moving."
---
8. Audit recommends changes for Cheyenne Animal Shelter (36 points)
Our top story of 2018 focused on a decision by the Cheyenne Animal Shelter's former president and CEO to pepper-spray a dog as a demonstration to shelter staff. After that incident, city officials required the shelter to undergo an audit to keep its contract for animal control services.
The audit, which was released in January, recommended the shelter change how it adopts out pets, provide better housing and enrichment for its animals, and offer more advanced training to caretakers.
In her review, Trish McMillan of Loehr Animal Behavior suggested ways to improve general operations and addressed areas of concern in the wake of last year's controversy, including employee and volunteer training and animal care standards.
A month after the audit was released, the shelter hired its new CEO, Don Kremer, to replace the one who resigned following the 2018 incident. A former animal control officer here, Kremer said his top priorities were public transparency and addressing the audit's recommendations.
Kremer also planned to hold town hall-style forums to hear from others in the community.
"We serve the public, and we owe the public," he said. "We're going back to establishing public trust where we've lost some by opening our doors wider."
Before the year was out, though, Kremer returned to his animal control position so that he could resume making international mission trips. The shelter board is still seeking a permanent replacement.
---
9. Cheyenne mayor declares potholes a $250,000 emergency (34 points)
Mayor Orr issued a memorandum in August stating she would use emergency spending powers to procure a private contract for street patching, with a maximum budget of $250,000 to come from the city's fifth-penny sales tax funds.
The mayor believed emergency procurement powers allowed her to bypass approval by City Council and the normal bidding process. Yet because the bids were worth far more than the $35,000 usually allowed for repairs and other purchases without approval, the issue went to the City Council.
In September, the council twice refused to move forward with the pothole repair. For City Council President Case, the potholes didn't rise to the level of an emergency that should change how government money is spent.
Case said while work needs to be done on city streets, and the city has the money, the issue should have been presented earlier in the year and gone through the proper approval process.
"I think there's a host of many different ways it could have been accomplished in a more effective manner," Case said. "My question is to the planning of it all and is our plan sufficient. Maybe this exposes that maybe the (pavement and maintenance) plan needs to be worked over and looked at."
---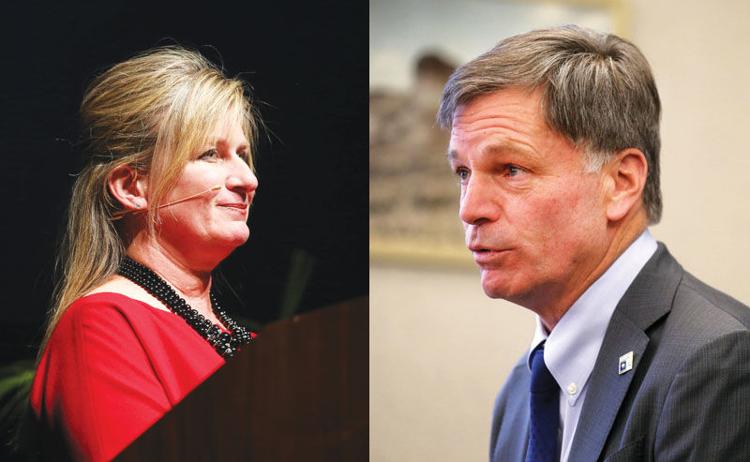 10. Mayor, governor engage in public dispute over meeting about potential Taiwan state visit (32 points)
The two public officials publicly sparred in June over what happened during a contentious meeting about a potential Taiwanese state visit.
In a news release sent from her office, Orr accused Gordon of going on a "profane misogynistic temper tantrum" directed at her during the meeting. She said she decided to come forward to make sure actions like his would not be tolerated.
In his own statement, Gordon denied he tried to intimidate Orr and said the notion he was misogynistic was indefensible. He admitted to using inappropriate language, but said he never stood up in a threatening manner, and his record of respecting women was well known.
In her news release, Orr claimed that Gordon – in front of three of his staff members – used foul language and threatening and intimidating behavior, and claimed the incident was an example of a misogynistic attitude held by Gordon.
"It's one thing to have a disagreement on an issue," Orr said in the statement. "But to lose your temper in front of your own staff, slam your fists on the table, get in someone's face, and yell 'f- – you' because you don't like the way the discussion is going is abominable."
In his response, Gordon said Orr completely mischaracterized the incident, and at no time did he try to intimidate or threaten her. But he did apologize for the language he used during the meeting.
"I am deeply offended by the mischaracterization represented in the mayor's description of our meeting. At no time during the conversation was I standing up or using intimidating body language," Gordon said in the statement. "The notion that I have anything but the utmost respect for women is simply not true. I stand by my record on that point. I am not proud of my language, and I apologize for the word I used."
The contentious meeting came about to discuss the potential for an official state visit from Taiwan's president during Cheyenne Frontier Days in July. Ultimately, that visit to Wyoming never came to be, as the Taiwanese president did not include the Equality State in her visit to the United States and Caribbean.