CHEYENNE – Community members gathered Saturday morning at Elks Lodge 600 to put together care packages for the 340 deployed members of the Wyoming Army National Guard.
Saturday's event marked the first phase of Operation Care Package. Lodge member Barb Spier, who spearheaded the event, said she hopes to make the operation a biannual event.
"It just made sense to do something for someone that gives so much," Spier said. "We just wanted to send a little bit of Wyoming to them and let them know we're thinking about them."
During the operation, several stations were set up for people to make boxes, add food and personal care items to the packages, and seal them for delivery.
Extra decorations were also put inside the boxes, an idea Spier said she got from Pinterest.
"We tried to pick some things that maybe they can't get as easily overseas, so that they have some of the comforts of home," Spier said.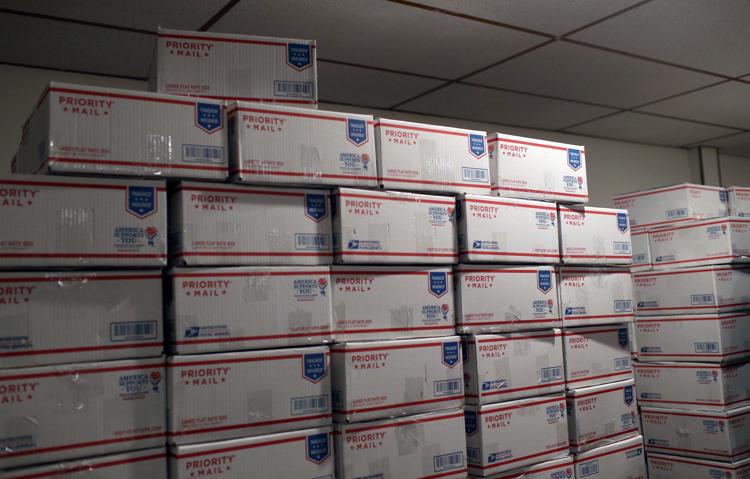 Bruce Brady, who served overseas in Saudi Arabia in the '90s, knows what it means to receive a care package while deployed.
"When you get a box, it opens your eyes, and you get a big ole smile on your face," Brady said. "Getting these boxes means a lot."
Brady said Cheyenne is a great military town, and the care packages remind troops of that spirit.
"If they're in Kuwait or Iraq or Afghanistan or Kosovo, just getting something special from home that you don't really expect is just special," Brady said. "It makes your day. It makes your week."
Maj. Gen. Greg Porter, who was helping tape shut the packages, said he wanted to show his support for Wyoming's troops.
"The stuff in the box is cool, but the fact the community has thought enough to come together and send it to them, that's the really cool part," Porter said.
Spier said the main challenge for the operation is gathering over $6,000 to ship the 340 boxes across the globe.
"We have some of that funding, but we need to get more," Spier said.
Spier said anyone wishing to donate can go to the Cheyenne operation's GoFundMe page or send a check to the Elks Lodge.
"I don't know that the most important thing is the items inside," Spier said. "It's the thought behind it that's more important."