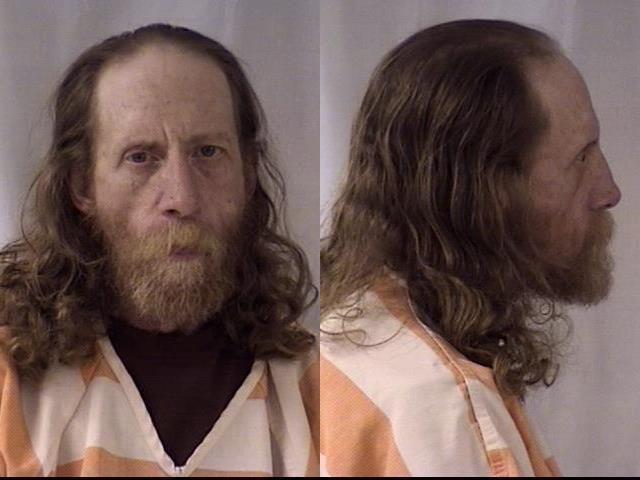 CHEYENNE – A plea agreement proposed by prosecutors was rejected Thursday by Laramie County District Court Judge Catherine R. Rogers, after she told attorneys she didn't think the plea agreement was in the interest of justice.
Edward Booker had his sentencing rescheduled to 9 a.m. Sept. 27. Booker was convicted of driving under the influence with serious bodily injury.
The proposed plea agreement would have offered Booker 3-5 years in prison, with credit for 120 days served, suspended for five years of probation and $3,000 in restitution, with $1,000 suspended.
Rogers said she couldn't imagine a circumstance where probation would be appropriate in this case, and asked the attorneys why they would propose such an agreement.
"I am extremely uncomfortable," Rogers said. "Why is it that this plea agreement is in the interest of justice?"
On March 28, 2017, Booker was speeding on North College Drive when he crashed into another car. The driver of the other car spent several weeks in a hospital's intensive care unit and suffered from a lacerated spleen, lacerated liver, broken ribs and a partially collapsed lung, according to court documents.
Booker was under the influence of methamphetamine at the time of the crash, according to court documents.
---
Also in Laramie County District Court Thursday: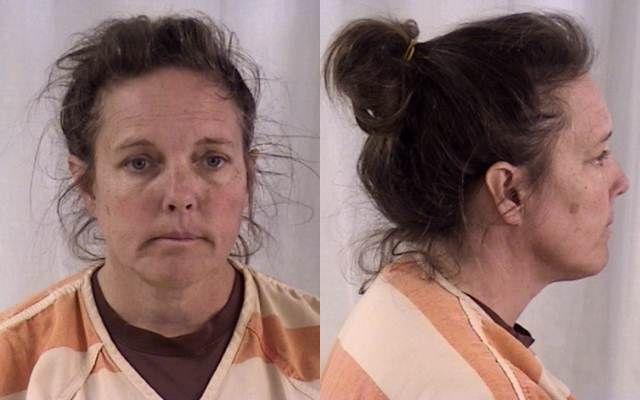 Linda Freeman was ordered to pay $1,000 a month by Rogers after the Wyoming Supreme Court affirmed an earlier district court decision.
Freeman pleaded no contest to exploiting a vulnerable adult and appealed her restitution amount of $532,890.80 to the Supreme Court. She was seen in district court this week to establish a payment plan.
Her probation officers told Rogers the only way they could get her to sign a payment plan was if it was for $50 per month. They also told Rogers that Freeman was being uncooperative, and some statements she made in court she had never told them.
Freeman told Rogers she was separated from her husband and supporting herself, which was why she could only afford to pay $50 per month. Rogers rejected this explanation and told Freeman it appeared she was manufacturing the situation.
Prosecuting attorney Caitlin Harper also told Rogers it seems like Freeman is trying to "run around the system."
According to court documents, Freeman had been taking money from the victim, who was suffering from poor health, including dementia, and other problems. The victim died Aug. 7, 2007.
While the victim was a resident at the Cheyenne Veterans Affairs Medical Center, Freeman gained access to his bank accounts and transferred hundreds of thousands of dollars from his account into her own.
---
Roberto Lopez was sentenced to 2-4 years at the Wyoming Boot Camp on a charge of aggravated assault and battery with a threat with a drawn deadly weapon.
His attorney, Dion Custis, said Lopez acted out in a situation where he thought people were in danger. Lopez spoke at his sentencing and told Rogers he realized he made a mistake.
On Sept. 17, 2018, Lopez approached a house with several other people who had baseball bats, according to court documents. When he was at the house, he pointed a gun at people and started yelling at them.
---
Joshua Lee Agnew was sentenced to 2-4 years in prison suspended in favor of five years probation for applying pressure on the throat or neck, and 60 days in jail suspended for six months probation for misdemeanor property destruction.
At his sentencing, Agnew said he was sorry and realized he hurt people. He said since being a convicted felon, he's already struggled to find housing for himself and his family.
On Dec. 14, 2018, Agnew was arrested when he hit his girlfriend's car with a baseball bat, which shattered the windshield, after she told him she didn't want to move into a house with him, according to court documents.
After he shattered her windshield, he climbed in the car and began to strangle her. When she called law enforcement, officers could already see bruises appearing on her neck.
---
Cody Aaron Brown was sentenced to 5-8 years in prison for child abuse with mental injury when he inappropriately touched a 7-year-old girl.
At sentencing, Brown said he wants to join a welding program in prison and turn his life around. He said if he gets his welding certificate, he will have a way to earn an income when he gets out of prison.
On Oct. 14, 2018, Brown was arrested when the girl's mother called law enforcement after her roommate said they saw Brown getting in bed with the girl, according to court documents. The girl also told her mother that her private parts hurt, and Brown would rub her genitalia.