CHEYENNE – A man accused of attacking a person with a machete has been deemed competent to stand trial, it was announced Thursday morning in Laramie County District Court.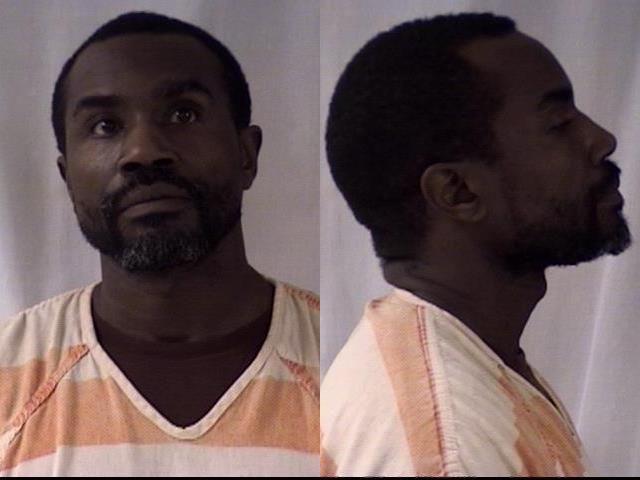 Lamont Dion Walker has been charged with aggravated assault and battery with bodily injury with a deadly weapon. At his arraignment on June 20, he entered a plea of not guilty by way of mental illness.
Walker's defense attorney raised no objections to the competency ruling at his status hearing.
According to court documents:
Walker said he struck the victim with the machete because of "reports of dead bodies being dumped at Walmart," and he was protecting himself.
On the night of the incident, Walker allegedly got out of his semitruck, struck the victim on the arm and called them the devil. The incident occurred Feb. 5 on North Industrial Road.
The victim was able to run away and call police. Witnesses at the scene were able to verify the victim's claims. When officers arrived on scene, the victim had a long red mark on their arm from being hit with the machete.
---
Also heard in district court Thursday morning:
Kenneth Peterson entered a not guilty plea to charges of applying pressure on the throat or neck, reckless endangering and interference with an emergency call. His trial is scheduled for March 11.
The charges stem from an incident where Peterson allegedly told his wife he planned to kill her, according to court documents. Peterson was driving with his wife when he took away her phone and locked the car doors.
He then is accused of beginning to drive erratically and grabbing his wife's neck when she tried to get out of the car, according to court documents. When officers arrived on scene, they noticed several injuries on the wife that corroborated her story.
– Photo not available as of press time
---
Vince Patino entered not guilty pleas in two separate dockets to charges of unlawful contact, two counts of applying pressure on the throat or neck, and aggravated assault and battery against a pregnant woman. His trial is scheduled for March.
According to court documents:
On March 22, Patino is accused of grabbing his girlfriend and throwing her down on the bed after the two had an argument. While she was on the bed, Patino began choking her twice and said he would kill her.
When law enforcement arrived, officers noticed bruising on the girlfriend's neck that was consistent with strangulation.
On Oct. 13, the same girlfriend was 20 weeks pregnant and had to get out of bed to throw up. Patino got mad at his girlfriend for throwing up and threw her against a wall by her neck before throwing her on the bed.
When she was on the bed, he wrapped his hand in a pillow and hit her on the head several times. While he was doing this, he told her he would kill her cat and threatened to hurt her if she ever left.
– Photo not available as of press time