CHEYENNE – A man who excessively spanked his two stepdaughters and isolated them from friends and family was sentenced Thursday in Laramie County District Court.
Joshua D. Bliesner, 31, pleaded guilty without a plea agreement to two charges of physical child abuse and two charges of mental child abuse.
District Judge Peter H. Froelicher sentenced him to a total of 10 years probation, with no contact permitted with the two victims. He has an underlying sentence of five to seven years in prison for each count of physical child abuse and three to five years for each count of mental child abuse. The latter also was suspended in lieu of probation.
The two victims, an 11-year-old and a 13-year-old, read their victim impact statements to the court at the sentencing hearing.
The 13-year-old said Bliesner used spanking as a punishment, but in her mind, the punishment didn't fit the crime. She detailed how Bliesner threw out all her belongings and made her sleep on the cold, downstairs living room floor.
Shortly after, her 11-year-old sister joined her in this punishment. The two detailed how Bliesner knew how to make spankings hurt the most, and they would have bruises and welts all over their bodies.
During the abuse, they were also isolated from their friends and family. Finally, enough was enough for the two, and they said they planned to run away. They fled to their aunt's house on their scooters, and when they got there, the girls' family called law enforcement.
At sentencing, Bliesner said he hopes for reunification with the two girls and to apologize for what he did to them. But the girls expressed that they don't want anything to do with him.
The 13-year-old victim said, "I hate him. I fear him. I've dreamed of me getting my revenge and nightmares of what he did to me."
District Attorney Leigh Anne Manlove opposed Bliesner having any contact with the victims, and said this case was like a sick version of "Cinderella."
---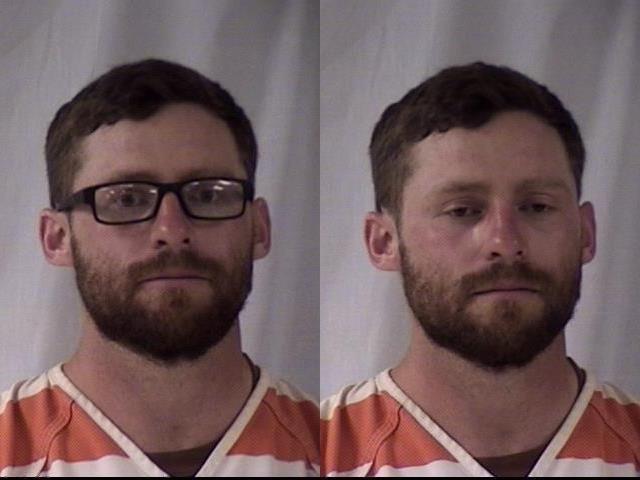 Brandon Robbins, 30, who is accused of beating and strangling his wife, pleaded not guilty Thursday to domestic battery and applying pressure on the throat or neck.
At his arraignment, a letter from his wife was presented to the court that expressed her interest in having contact with Robbins for the purpose of raising their children.
Manlove said if the two need to coordinate child care, they can go through Safe Harbor, a Children's Justice Center. She went on to list past domestic violence cases where victims were killed by their spouses in front of their children.
She said Robbins should be treated no differently than any other domestic violence defendant before the court.
The defense had previously filed bond modifications in Laramie County Circuit Court, which were approved at that time, to allow Robbins to have contact with his wife for the purposes of child care and the two were buying a house together. But District Judge Froelicher told Robbins he may only contact his wife through Safe Harbor for the purposes of visiting his two children or arranging child care.
According to court documents, on June 28, Robbins and the victim allegedly got into an argument. She was sitting on the couch, and he got on top of her and began punching her in the back her head. They fell to the floor when Robbins allegedly wrapped both arms around her neck and torso. The victim believed he was trying to strangle her. She wasn't able to breathe several times throughout the alleged strangling.
---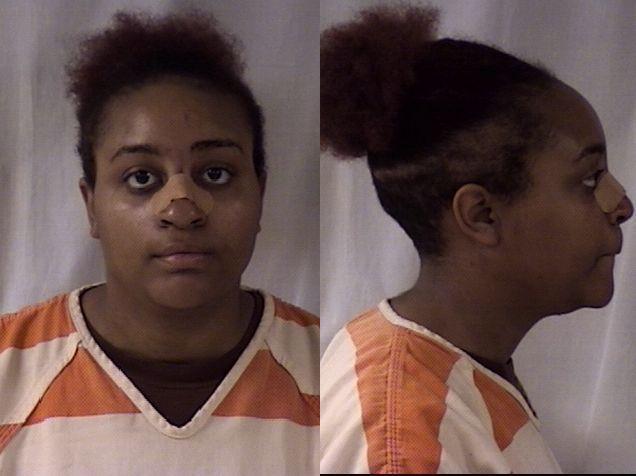 Naomi Barnes, 21, pleaded not guilty to child endangering and first-degree arson charges. She also has an aggravated assault charge related to the same incident making its way up from circuit court.
Her trial is scheduled for Dec. 16.
On July 16, officers were dispatched to a house fire and stabbing that Barnes allegedly told officers she committed. She allegedly got into a fight with the victim over being kicked out of the residence and lit it on fire before stabbing the victim. Her infant child was with her at the time, according to court documents.