CHEYENNE – A fast-casual pizza chain is looking to expand to Cheyenne, and possibly other cities in Wyoming, in the next two years.
Seattle-based MOD Pizza is hoping to open at least one location in Cheyenne by the fall of 2021, according to chain partner Bob Merullo.
"My partners and I agreed to open 20 additional MOD Pizzas in the Rocky Mountain region," he said. "Currently, we have 16 in various stages. In signing that extension, it made perfect sense to us to expand into Cheyenne, Casper and maybe some other cities in Wyoming."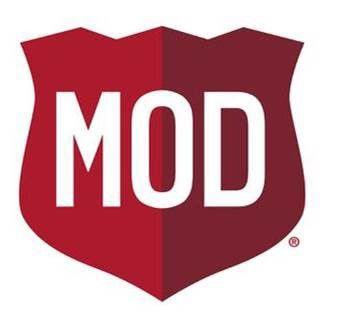 Merullo added that he and his partners could open anywhere from four to eight stores in Wyoming in the next couple years.
He expects that the group will lease a building in Cheyenne for MOD to set up shop. The closest MOD locations to Cheyenne are along the Front Range, including in Fort Collins and Greeley, Colorado.
While Merullo said it could be around two years before MOD opens in Cheyenne, he added it could be sooner than that.
MOD was founded in 2008 in Seattle by husband and wife team Scott and Ally Svenson. According to the restaurant's website, the two were searching for "quick, affordable, wholesome restaurant options for their growing family" and decided to create a new style of pizza restaurant that would allow for customized pizzas for an affordable price.
MOD boasts individual-sized pizzas and salads that are made quickly and fresh, with around 30 toppings available.
"As a New York native, pizza has always been a staple," Merullo said. "I like that MOD provides this great atmosphere where the team comes first. When guests learn to use MOD, it's amazing the combinations they'll come up with. I think the people of Cheyenne are going to really appreciate MOD."