GREEN RIVER — As it was for us all, 2020 was a year of challenge and change for the Sweetwater County Historical Museum.
Change in Leadership
After serving for five years as the museum's executive director, Brie Blasi accepted a position with the American Heritage Center at the University of Wyoming in July of 2020. Blasi's leadership led to many new projects, book publications, a strong online presence for the museum, and countless other achievements. Dave Mead, formerly the museum's exhibit coordinator for 11 years, was appointed to replace her.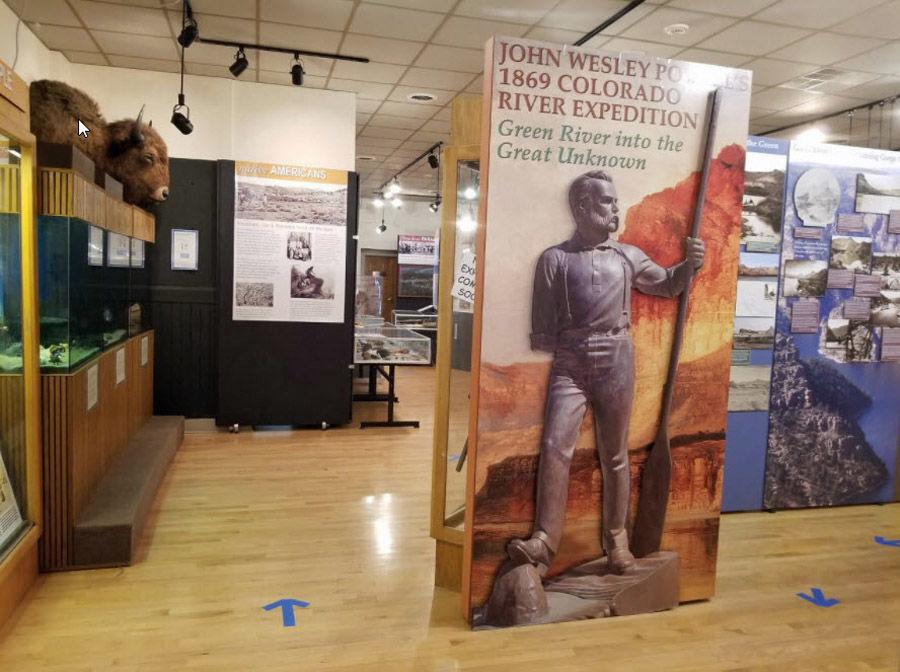 Adapting to COVID-19
Due to the pandemic, the museum was closed in late spring while the staff reorganized the entire gallery to open up space and create a new one-way tour route marked by arrows on the floor. The strategy was a success; the museum reopened on June 15 and visitor numbers soon returned to their former levels. Committed to providing the highest level of service to the people of Sweetwater County, even during a pandemic, the museum initiated (or in some cases continued and enhanced) a range of programs, services, and exhibits. Many of the museum's offerings are now available online via various virtual media.
YouTube Channel
In 2020, the museum launched its own YouTube channel, a free service available to anyone with an internet connection offering a broad range of museum-produced historical videos. The channel's features include "Guns of the Old West," "Sweetwater History Snapshots," "Wyoming History Trivia," "John Wesley Powell," "Westward Expansion," "Nellie Tayloe Ross," "The Chinese in Rock Springs," "History Screen Shots," "The Castle Rock Sign," and many others. To date, the channel has received well over 30,000 views.
Education Outreach / Historic Book Club / "Make & Take" Projects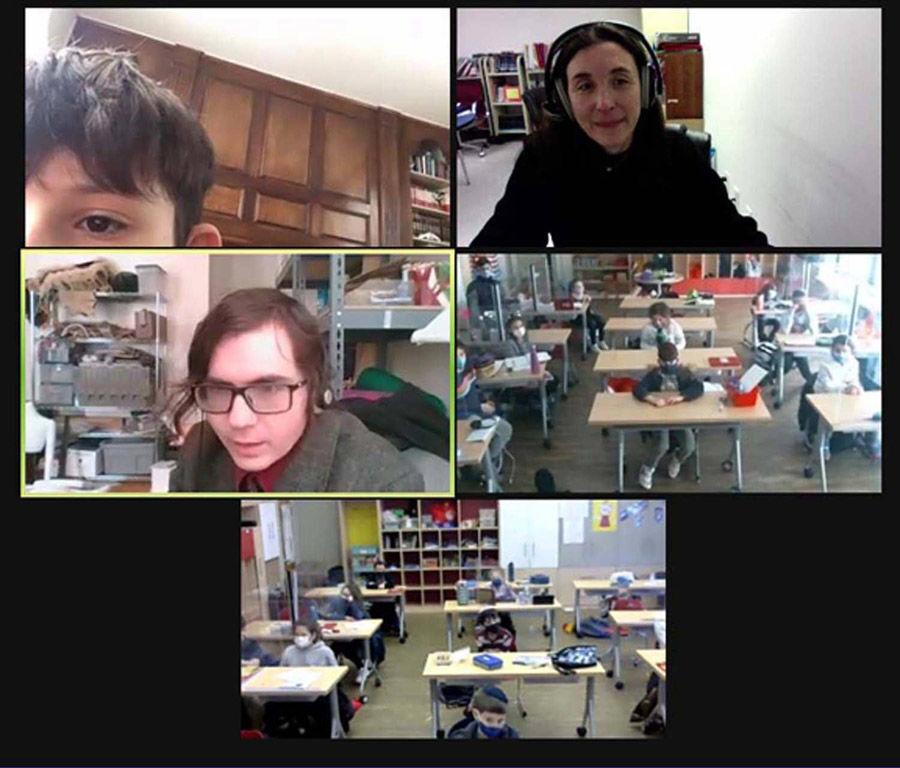 Throughout 2020, Aidan Brady, the museum's public engagement coordinator, produced a variety of virtual and in-person classroom presentations, including one for an elementary school 2,000 miles away, in Paramus, New Jersey. Subject matter included Native American cultures, prehistoric life in Sweetwater County and the west, the Cold War, fossils, Wyoming history, Lake Gosiute, western expansion, and the Chinese Massacre in Rock Springs. Brady also launched the museum's Historic Book Club and a "Make & Take" ornament and craft program for children. The book club's subjects for 2020 included Brown's Park Treks by Henry Chadey and William Titsworth's Outskirt Episodes.
Museum Services Specialist Dick Blust published three articles about Sweetwater County on WyoHistory.org, the website of the Wyoming State Historical Society: "Reliance: Last of the Sweetwater County Coal Camps," The Diamond Hoax: a Bonanza That Never Was," and The Buxton Case: An Anti-Immigrant Tragedy." All can be found online at www.wyohistory.org.
Sweetwater County Courthouse Exhibit
In 2020, the completed and enhanced exhibit at the county courthouse in Green River entitled "Mapping Our History: Surveying & Engineering in Sweetwater County" opened. The new exhibit is an expanded version of a previous display of surveying instruments, books, and other items that belonged to the late Richard (Dick) C. Day, a distinguished former employee of Sweetwater County.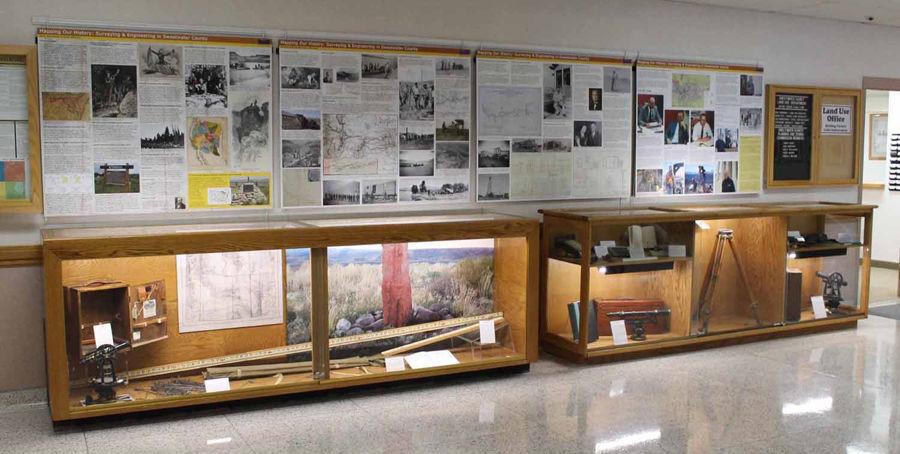 Special Gallery Exhibits
The museum was selected for a special Smithsonian Institution traveling exhibit, "Votes for Women - A Portrait of Persistence," celebrating the 100th anniversary of national women's suffrage. The exhibit is the story of the long struggle that led to ratification of the 19th Amendment on August 18, 1920, which guaranteed women the right to vote nationwide. Also featured is the "19th Amendment" traveling exhibit produced by the National Archives. While the 19th Amendment guaranteed women's suffrage nationally, Wyoming was the first American territory or state to grant women voting rights a half-century earlier, in 1869. Other special gallery exhibits in 2020 included an Ofrenda to observe the Day of the Dead in October and a Christmas/winter season exhibit in December.
Scholarship Program and Essay Contest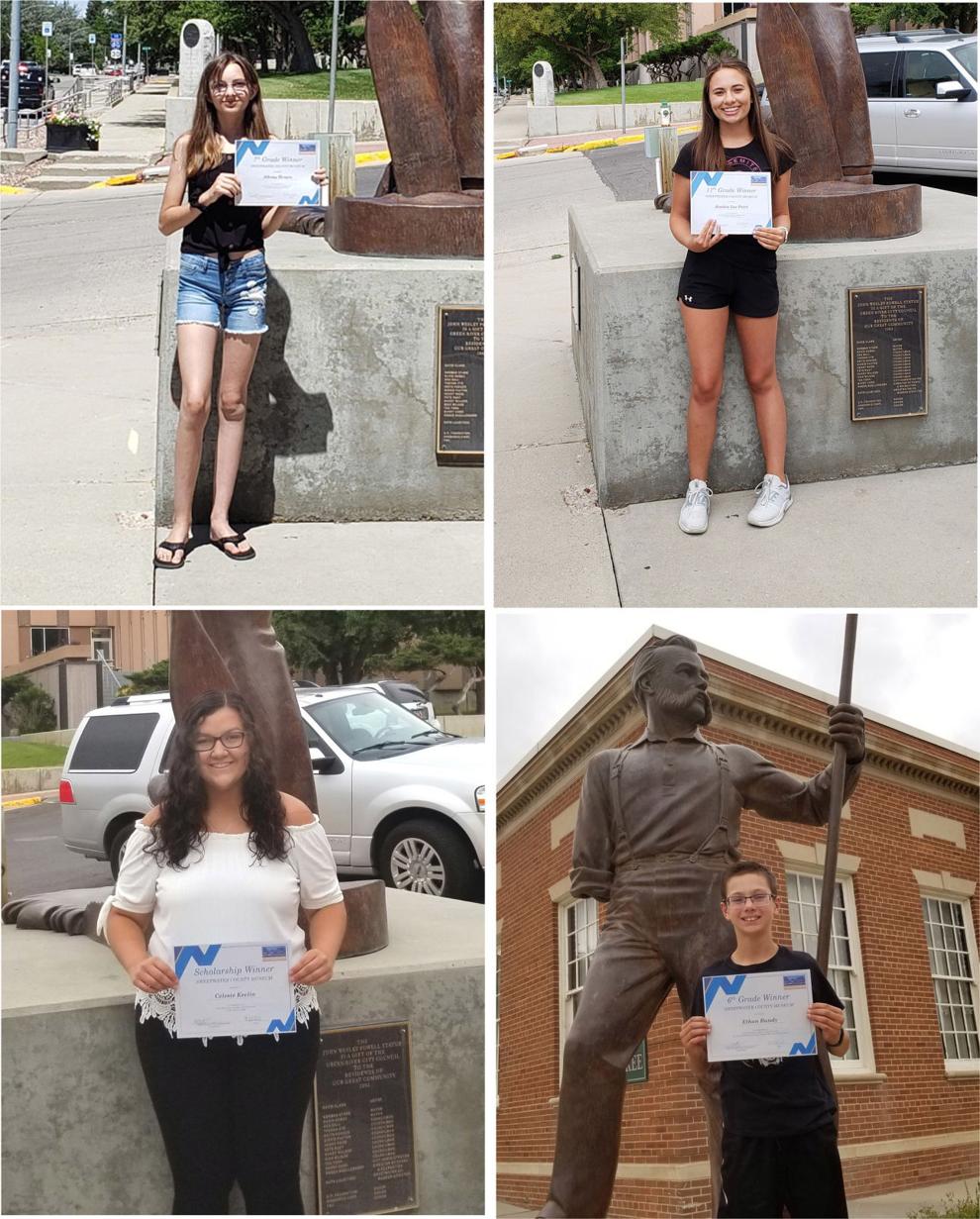 The museum and its not-for-profit partner, the Sweetwater County Museum Foundation, sponsored 2020's Scholarship Program and Essay Contest. Celeste Keelin of Rock Springs was the winner of the scholarship program for her essay "The History in Me," for which she received a cash scholarship of $500. Jessica Lee Petri, a student at Green River High School, won the eleventh-grade competition for her essay, "Cowboy's Cultural Change." The seventhgrade prize went to Allona Brown, who attends Lincoln Middle School in Green River. Ethan Bundy was awarded the sixth-grade prize for "John Wesley Powell." Essay contest winners each received a check for $50. Funding for the contest's awards was provided by the Sweetwater County Museum Foundation.
Third Annual Quilt Exhibit
In partnership with the Sweetwater County Quilt Guild, the museum presented its third annual quilt exhibition. The 2020 theme was "Patriotic/Stars and Stripes" and showcased quilts handmade by quilters from Sweetwater County, highlighting motifs of the American flag and patriotism. This year's quilt exhibit, "Crazy for Crazy Quilts," will run from March 2 through April 30.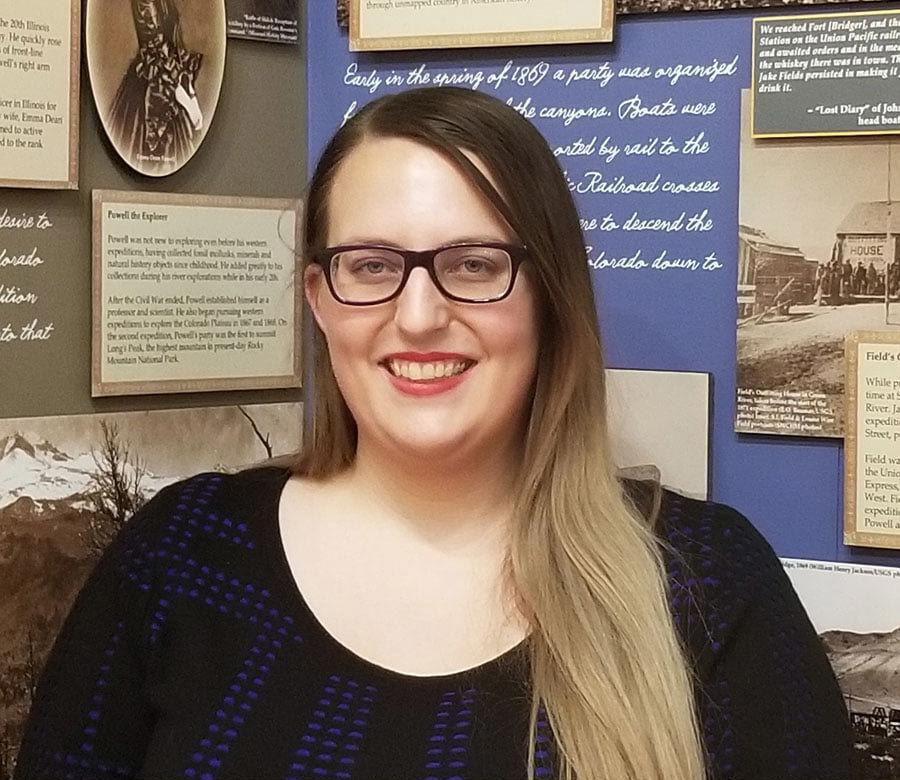 Coffee with the Curator
Before the onset of the Covid-19 epidemic, "Coffee With the Curator" was an "in-person" event at local coffee shops. In 2020, the museum shifted the program to a virtual platform. Amanda Benson, the museum's curator, takes questions across a broad range of topics, including the duties of a curator, genealogical research, the museum's extensive collection of historical photographs, care and preservation of artifacts, historic documents, and the museum's volunteer program.
Vintage Firearms Research Service
The museum christened a new service in 2020 - vintage firearms research. People with a vintage firearm (or firearms) who want to learn more about them are invited to contact Dick Blust at the museum at (307) 872-6435 or via email at sweetwatercountymuseum@outlook.com. To date, Blust has examined and provided reports for muzzle-loading Civil War-era rifles, Smith & Wesson and Colt revolvers, Winchester lever-action rifles, a four-shot pepperbox, a Kentucky long rifle, Winchester pump-action .22 rimfire rifles, and a Colt Model 1860 percussion revolver. There is no charge for the service.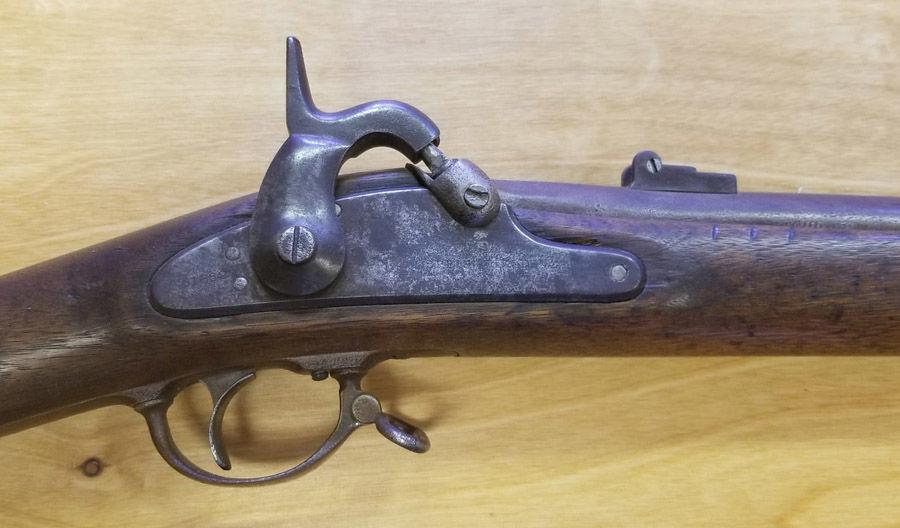 Wyoming History Trivia
"Wyoming History Trivia," a museum Facebook feature, challenges people with questions about Wyoming history. Topics have included Tim Holt, the film star who was also once Wyoming's adjutant general; a little fish found only in Wyoming called the Kendall Dace; an escaped murderer who hid out in Green River; and even a Rock Springs man who disappeared in the Bermuda Triangle.
Name That Artifact
"Name That Artifact" is another Facebook feature created by the museum. The museum staff posts photographs of vintage objects from the collection that are interesting, unusual, or both, and challenges people to identify them. Some examples included a cast-iron cherry pitter, a Crosley Icyball gas-absorption refrigerator, and a Mol-Gil-Ner automotive ignition synchronizer.
Sweetwater Snapshots / Sweetwater History Snapshots
Both "Sweetwater Snapshots" and "Sweetwater History Snapshots" appear on the museum's Facebook page. "Sweetwater Snapshots" features "then and now" photographs of landmarks and locations around Sweetwater County, such as the Overland Stage Station in Green River and Bunning Park in Rock Springs. "Sweetwater History Snapshots" are videos about Sweetwater County history.
Looking Forward
The museum's long-term goals encompass continuing its ongoing on-site and outreach programs, creating new exhibits, and striving constantly to improve and enhance its services to the people of Sweetwater County. Located at 3 E. Flaming Gorge Way in Green River, the museum is open Tuesday through Saturday, and admission is free.