Editor's note: This is the second part of a two-part project that began last Sunday. Part 1 can be read online at https://tiny url.com/reachingfor representation.
CHEYENNE – Carol Pascal got out of Cheyenne as soon as she could. But it wasn't to escape the long winters or get away from her family like many young adults. It was because she thought it was her only option.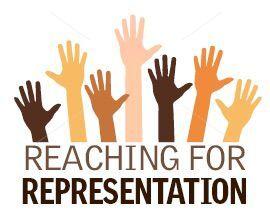 Growing up as a Mexican American on Cheyenne's south side in the 1950s, several adults told Pascal the only paths available to her were housekeeping and maybe – if she were lucky – teaching. In junior high, a Black friend of hers was told he'd never become a police officer because he didn't "know people." Both Pascal and her friend later proved these adults wrong, but they did so by seeking employment outside of Wyoming.
That's why she isn't surprised by how few people of color hold elected positions in her hometown – and how little had changed when she moved back to retire in Cheyenne.
"Not only Cheyenne, but the county, and simply the state, is overwhelmingly white older male representation on everything," she said, noting that there are exceptions, such as the members of the Byrd and Esquibel families that have rich political legacies.
"The perception, I think, is kind of 'why bother?' … (Nonwhite) folks give up."
Pascal said this "why bother" attitude is born out of the mindset she was raised on: keep your head down, do your work and provide for your family. Don't get too ambitious, and don't "poke your head up where somebody can shoot at it."
The Hispanic community is not alone in this mentality. Brenda Hayes, owner of Soul-Full Cuisine, holds teachings for fellow members of Cheyenne's Black community about self-sufficiency, because she believes she can't rely on non-representative leadership.
"Because of the culture that we live in, we, as Black people, have to take the lead and turn it around," she said. "You hear politicians say they represent everybody. You can't represent everybody, because somebody is going to lose."
In Laramie County, where there are few people of color in public leadership positions, such as on the Cheyenne City Council, the Laramie County Board of Commissioners and the two school boards, she has little faith that local leaders will listen to her point of view.
And she's not the only person of color with this perspective. Several members of Laramie County's Black and Hispanic communities feel their voices aren't being heard because there are so few people who look like them in positions of power.
From this, a chicken-and-egg-type problem emerges: if they aren't represented, residents of color might not trust their elected officials. As a result, those individuals are often less likely to approach local leaders about issues in their neighborhood, or to advocate for quality-of-life projects in their area of town.
The meaning of representation
Representation means something different to everyone, but its most common definition is along the lines of Merriam Webster's: "the body of persons representing a constituency."
For Pascal, representation means being heard and having influence. And for NAACP Vice President Jalissa Fletcher – whose resume is overflowing with experience in community advocacy organizations – representation means seeing people that look like her in local leadership.
"While Cheyenne is majority white, it is not only white people who live here," said Fletcher. "Any sort of board, any table where decisions are being made, needs to be reflective of the entire community, not just the majority."
Still, having a person of color in a position of power can only go so far. Real change is made when leaders engage with the people they serve, said Carla Gregorio, former principal of Cheyenne's Hebard Elementary School.
"We always assume – and I did this as a principal, too – that this is what I think south Cheyenne kids and families need, but we never really just asked them," Gregorio said.
In her experience, representation requires a leader who shares a similar background to the people they serve, or who makes an effort to be involved in the community they represent. Someone who, after listening to the problems their community is having, actually takes action.
Historically, though, people of color "have been left out of the decision-making process and underrepresented for lack of leaders to speak for them," Gregorio said.
Senior Master Sgt. Floyd Watson Jr. (retired), director of the DAV transportation program at the Cheyenne VA Medical Center and DAV department adjutant for Wyoming, said representation means you're included. When asked if, as a Black man, he feels represented by local elected officials, he said yes because he "knows people."
"But for other people of color, that's not true," he said, adding that his work background gave him privilege because it connected him to everyone from state employees to governors. If you don't interact with local leaders through your job or community involvement, he believes, it's harder to access individuals that can make a difference.
"It depends on your status in this town, or wherever you are," Watson continued. "But yes, I do feel that I'm heard, that I'm listened to."
Like Watson, Russel Grayson, a reserve component transition assistance advisor for the Wyoming Army National Guard, said he feels connected to local leaders largely because of the organizations he's involved in, such as the NAACP and the Prince Hall Masons.
Grayson, also a Black man, said he tells people who are frustrated by their lack of engagement with elected leaders to make an effort – to make a phone call, to set up a meeting.
But he realizes it's a two-way street.
"The representatives can get out and actually visit … and ask, what do you think is important on this side of town, what is the problem that you're having," Grayson said. "I mean, I know that they're busy, but you have to take that time out to really know what your constituents want."
"No clear voice"
Gregorio and Cheyenne's NAACP chapter President Stephen Latham are two residents of color who spend much of their time speaking out and working against inequality in Laramie County. They are also board members with the Wyoming Independent Citizens Coalition, with Latham serving as president and Gregorio as vice president.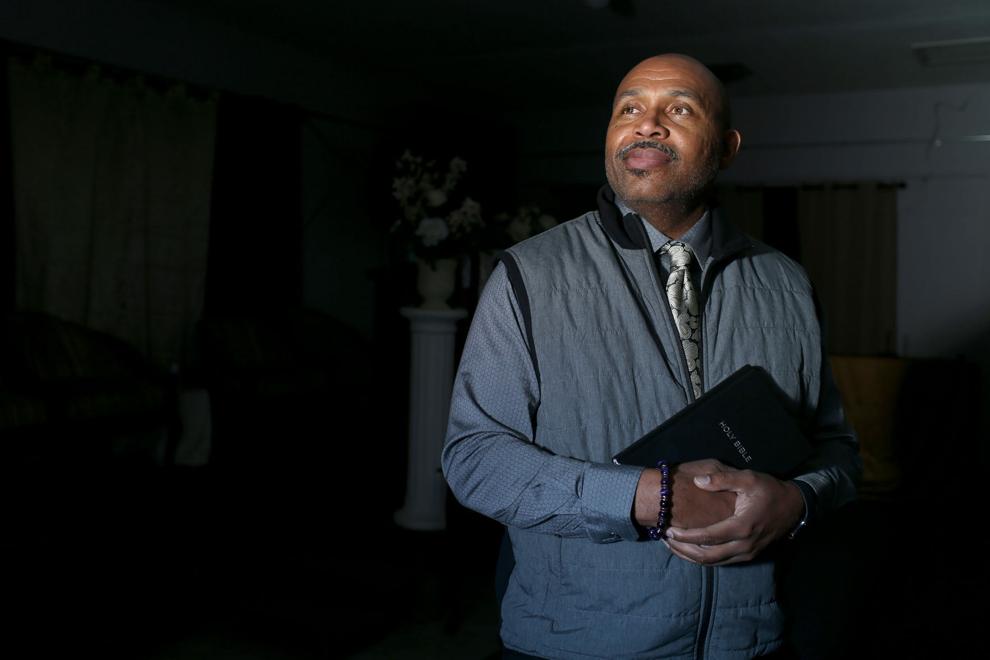 As leaders of community organizations striving to address racial inequities, Latham and Gregorio's work is often put to the test when they interact with local government and school officials.
"I don't feel we have good access to city leaders," Latham said of the city's Black community, though he noted former Mayor Marian Orr made efforts to reach out. "Besides that, it's not easy. We don't have a real clear voice."
Former Cheyenne Police Chief Brian Kozak also made an effort to reach out to minority communities, Latham said – for example, CPD held a community meeting June 4 after the death of George Floyd to engage with residents about policing. New Mayor Patrick Collins said he was going to try to work with people of color in the community, Latham added, but hasn't necessarily had a chance to do anything concrete in his short time in office.
Whether they're raising an issue connected to race or voicing a concern affecting their whole neighborhood, Latham and Gregorio say most of the people they hear from just want a seat at the table.
"I think Cheyenne really does try to be fair in the things that they do. But if you don't have that voice there saying, 'You're looking at this, but you're missing this' … you don't always see everything, especially if you're not involved in that group," Latham said.
Gregorio's seat at the table came in the form of her job as principal of Hebard Elementary School in south Cheyenne. But after holding that seat for 18 years, she was suddenly reassigned to an office position in the Laramie County School District 1 Administration Building.
Gregorio didn't want that role – moving from principal to what she described at the time as "data entry" – so she fought back.
In 2016, Gregorio filed a discrimination complaint with the Wyoming Labor Standards Division alleging that former LCSD1 Superintendent John Lyttle removed her from her position at Hebard because of her sex, nationality and age, according to previous reporting.
When she decided to sue the district, she said several former female administrators, as well as an administrator of color, told her they would support the suit because they'd also experienced discrimination within the district.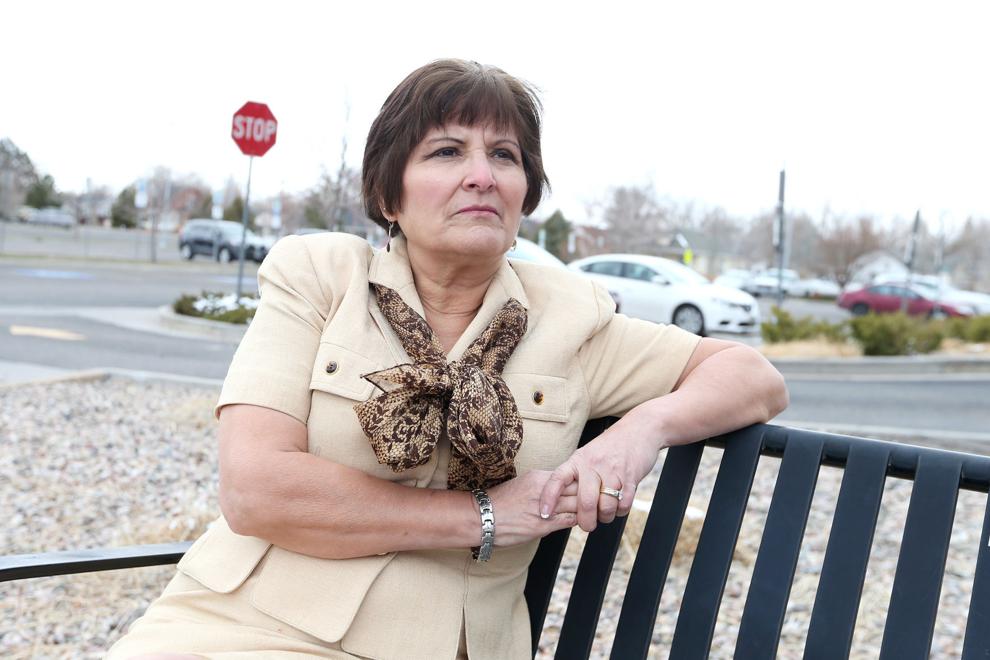 Gregorio and the school district settled the complaint in 2017, and she did not disclose specific details. Five years after she filed the initial complaint, Gregorio is still unsettled by the way she had to abruptly leave a school she led for nearly two decades.
"I wasn't given the right that I earned to say goodbye to my staff, students, and especially parents and community. I am part of the south Cheyenne community, and (Lyttle) denied me that right to do that," she said.
Change through advocacy
When it comes to addressing city officials and school district leadership, Latham said he feels concerns raised by people of color in Cheyenne are often pushed aside unless they constantly have advocates in the mix who continuously bring up an issue.
One such advocate is Antonio Serrano, advocacy manager for the ACLU of Wyoming and founder of Juntos, a nonprofit organization dedicated to advocating for immigrants. Serrano most recently led the charge for a change in school board representation focused on having one delegate from each of the three triads represented.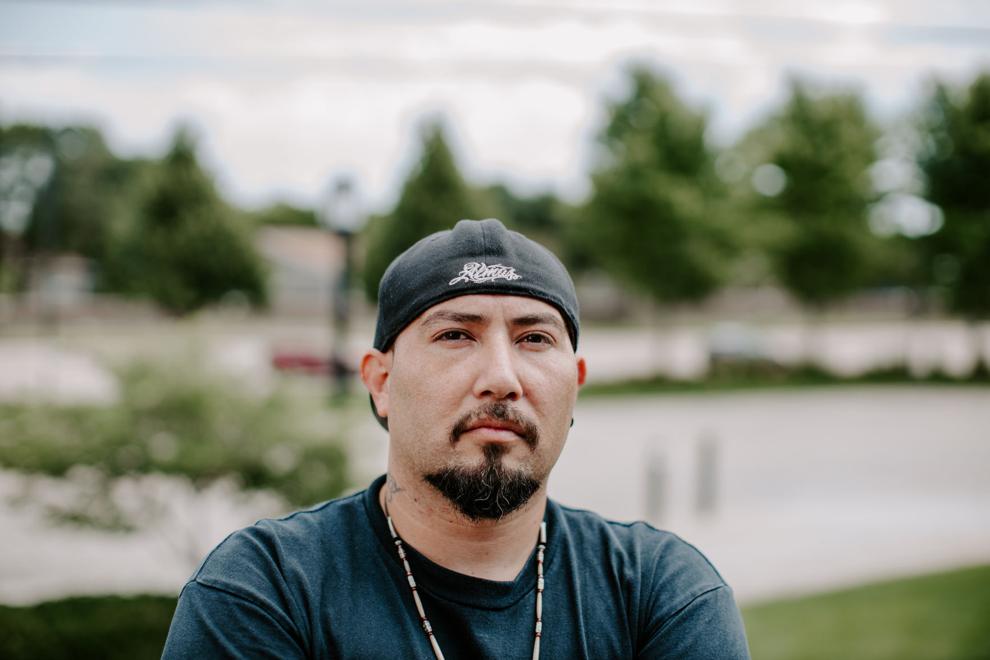 Serrano pushed for this because the south triad – whose population is historically lower-income and with a larger percentage of Hispanic residents – is not currently represented on the LCSD1 Board of Trustees, and hasn't been for years.
The board consists of seven unpaid, at-large elected seats. The then-proposed change would convert three of those at-large seats to residence-area seats.
As a result of community pressure, the LCSD1 Board of Trustees unanimously voted to convert three of its seven at-large seats to residence-area seats. The change will go into effect during the 2022 election cycle.
"(W)hat I hope it brings is hope," Serrano said. "I hope that people will see that communities of color, we can fight for change and we can get it, we can voice our opinion about something we need in our community, and we can make it happen."
Serrano noted, however, that one change to the Board of Trustees won't create equity for south side residents overnight.
"The decision-making power of one representative from the south side is not going to completely sway the school board on everything," he said. "That one person is not going to make everything magically change. It's going to be community members organizing to make sure that there are more school board members that are in there that are going to make a change … this is kind of the beginning."
In March, veteran educator Margaret Crespo, the daughter of Cuban immigrants, was named LCSD1's new superintendent. She will start July 1. Gregorio said she was "really pleased" with the outcome, which signaled another win for community members who feel school district leadership doesn't look enough like its students.
From the representatives' point of view
Electing a person of color to a leadership position doesn't automatically mean that person will place special emphasis on representing other people of color – and electing a white leader doesn't mean they won't.
Scott Roybal and Ken Esquibel are the only two members of the Cheyenne City Council who identify as nonwhite – they both identify as Hispanic – but Roybal said he doesn't feel an added pressure to represent people who look like him.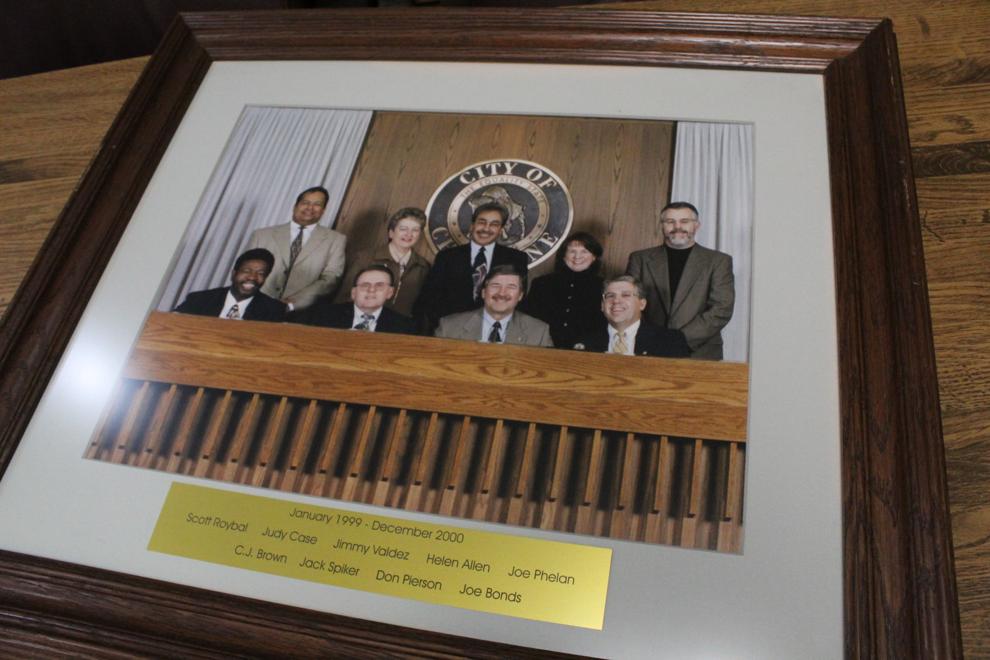 "The folks who need help need help … I have no compunction whether you're any ethnicity," he said. "Just reach out, and I'll help. But there are those out there that will reach out to me because, again, I'm brown, and so they feel more comfortable. And I'm OK with that, too."
Roybal first ran for council in 1996, and it wasn't to represent the Hispanic community, he said. He ran simply because he thought he could do a better job than his predecessor.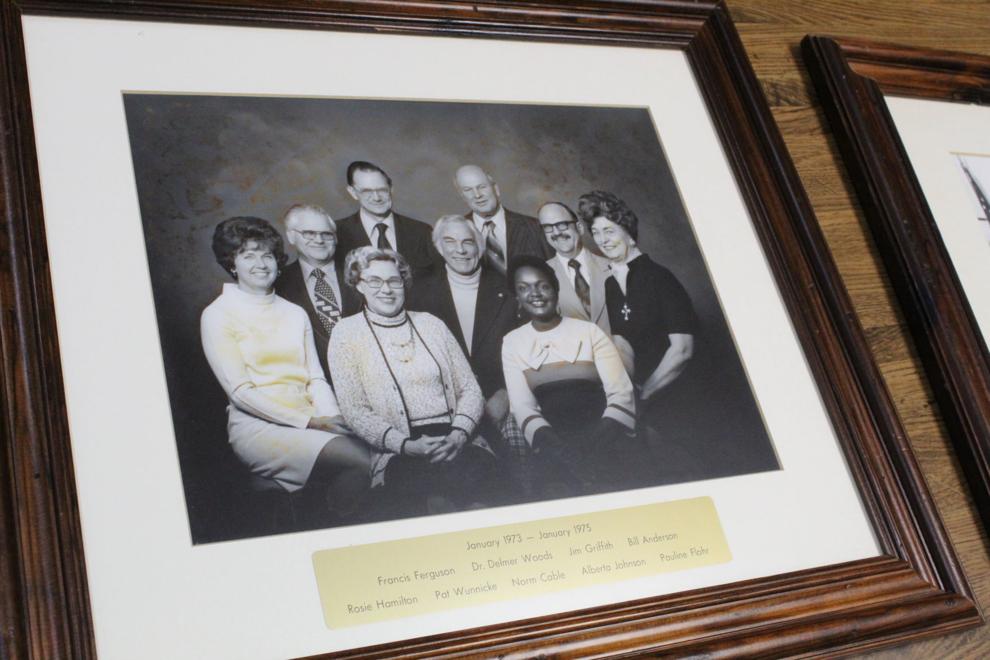 When council member Michelle Aldrich ran to represent Ward 3 last fall, she made two promises: she'll never run for a third term, because she values the fresh ideas brought on by turnover of power, and that when you contact her, she'll always respond within 24 hours.
"I really work hard at being accessible," she said. "I'm a big believer that we should never be making decisions about people without people."
Even though she's a white woman, Aldrich said having two grandchildren who are biracial and a son-in-law who immigrated to the U.S. opened her eyes to the struggles of nonwhite residents.
"I just think it's really important that, while I present as a white, Caucasian older female, that doesn't mean necessarily that I'm not aware of – or haven't experienced, or are insensitive to – people of color or the issues facing those who are struggling," she said.
Council member Pete Laybourn, who identifies as white, grew up during the Civil Rights Movement of the 1960s, and said those formative years led him to realize the importance of racial equity. But he's concerned by the cynicism he said is "poisoning" modern rhetoric around race relations after last summer's wave of protests.
"I find it very disturbing that people think that they can't communicate, not just to me, but to the city of Cheyenne," he said. "Cheyenne has been a community that tried and continues to try. Of course, a lot of these factors are affected by national events or regional events. But if you've got a problem, speak up."
Hayes, the owner of Soul-Full Cuisine, is a west side resident who hasn't hesitated to speak up, and several years ago, she worked with Laybourn to clean up several abandoned houses on 24th Street that were littered with alcohol bottles and syringes. She said Laybourn is one of the few local leaders she feels comfortable with because she knows he'll at least try to address whatever issues are affecting her neighborhood.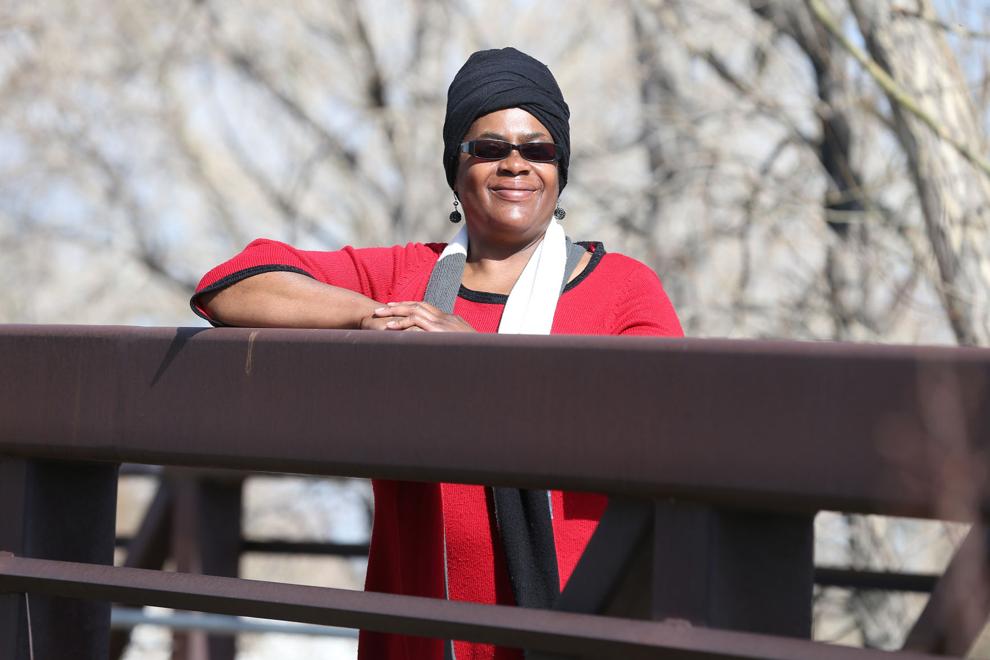 But in community advocate Fletcher's mind, it shouldn't be on Hayes' shoulders to get such issues addressed in her neighborhood.
"That's putting the responsibility of change on the civilian instead of the person that's actually in charge," Fletcher said. "You should make the effort to find out exactly what's happening in the community or in the district or in the states that you're in charge of running. You should have people that work for you out there talking to people in the community seeking out what the issues are, not waiting until the issues come and find you."
What now?
Wyoming is a mostly white state, and Cheyenne is no exception. This means that, statistically, there are fewer non-white people to serve as representatives for people of color. According to the U.S. Census Bureau, Cheyenne's population is 14.7% Hispanic or Latino. Black residents make up 2% of the city's population, with 1.5% identifying as Asian, 0.8% as American Indian and Alaska Native, and 0.3% as Native Hawaiian or Other Pacific Islander. Biracial and multiracial people make up 3.9% of residents.
Hayes argued that Cheyenne's Black community "doesn't have the numbers" to elect people like Paulette Gadlin, a retired local educator and substitute teacher who has twice run unsuccessfully for a spot on the LCSD1 Board of Trustees. And those "numbers" point to a smaller pool of voters and potential candidates.
Still, community leaders like Gregorio and Latham press on.
"What I'm trying to work for right now … is trying to support people of color who are running for (elected) positions," Latham said.
The challenge is finding people who want to run – people like Gadlin, he said – though there isn't a shortage of qualified people in Laramie County.
Beyond running for office, Latham said he and other WICC members are trying to get people of color more involved in civic life across the board.
"We're trying to get them to attend the meetings, and just have a voice and let them know nothing's going to be changed unless we do start going and participating," he said. "… Let (elected leaders) see that we do care, because I think just being noticed is one of the big things."
Making meetings available through streaming services, which has expanded since the beginning of the COVID-19 pandemic, makes access easier for people who may not have the time or energy after a long day at work or taking care of children to attend a public meeting, Latham said.
Gregorio emphasized a need for local leaders to meet their constituents where they are – literally.
"If we're going to ask about south Cheyenne needs, then we need to have those forums in south Cheyenne," she said. "We need them within those schools that are Title I. We don't need to have them at central administration."
Gregorio also suggested moving local government meetings to the evening, when more residents – especially those who work long hours, or who have multiple jobs – might be able to attend and engage with leaders.
These changes are just a few of the many steps it will take to address Laramie County's representation problem. But advocates are hopeful.
"In Wyoming, we're not climbing uphill," community advocate Serrano said. "We're climbing a straight up a cliff, with no ropes, but we're gonna do it, and we're gonna keep fighting because it needs to be done."